Huawei Y9s 2019 knocks on our door when the Chinese phone maker is in hot waters. The US-China trade war, although, has slowed down international launches but Huawei has made headways in upgrading its new devices, and the latest mid-ranger is a testament to the more aggressive approach.
Huawei Y9s 2019 is the successor to the original Y9 2019 we got hold of some 6 months ago and a part of the famous Y series that addresses entry-level and mid-priced categories.
The smartphone has been upgraded in four major areas; the primary lens in the triple camera setup is elevated to a 48MP sensor, glass back instead of polycarbonate body, side-mounted fingerprint scanner, and more RAM – 6GB this time.
For PKR 42,999 (launch price), it may seem to feature fewer lenses on the rear, but we should not make an early conclusion before exploring this device. Let's jump straight to our main review.
Huawei Y9s Specs
Display: 6.59 inches LTPS IPS LCD

OS: Android 9.0, EMUI 9.1

Chipset: Hisilicon Kirin 710f

RAM/ROM: 6GB/128GB

Camera (rear): 48MP + 8MP + 2MP

Camera (front): 16MP pop-up

Battery: 4000 mAh
Design and Display
Glass is premium, and that's what Huawei touts as its primary design amelioration in Y9s that looks amazing on both ends, front and back. Although the rear end is prone to smudges, a nuisance for the glass body, it is simply an attractive and glossy surface that looks pricier than it is.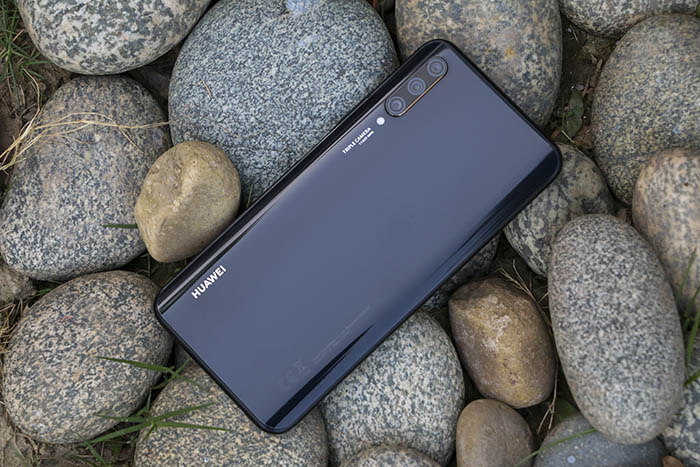 The Huawei Y9s comes in two colors, Midnight Black and Breathing Crystal. We had the former as our review unit, which looks elegant.
We really loved the absence of a fingerprint scanner, which Huawei has moved to the right-side panel exactly below the volume rocker that also serves as the power key. For newbies, it may be a little inconvenient initially, but it is placed more naturally for the right thumb to reach easily and equally appropriate for the left hand's index finger.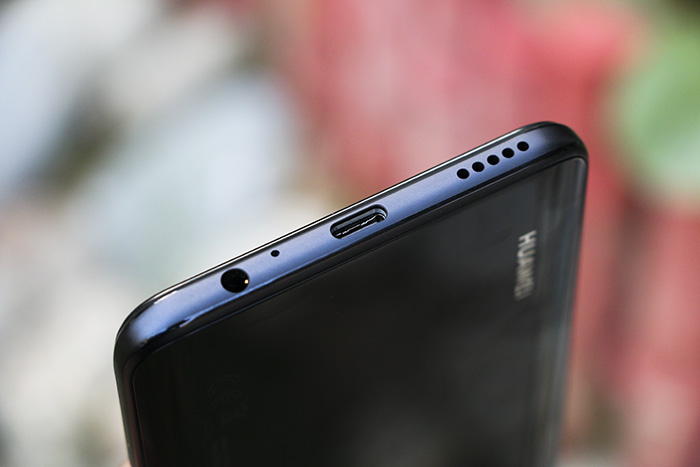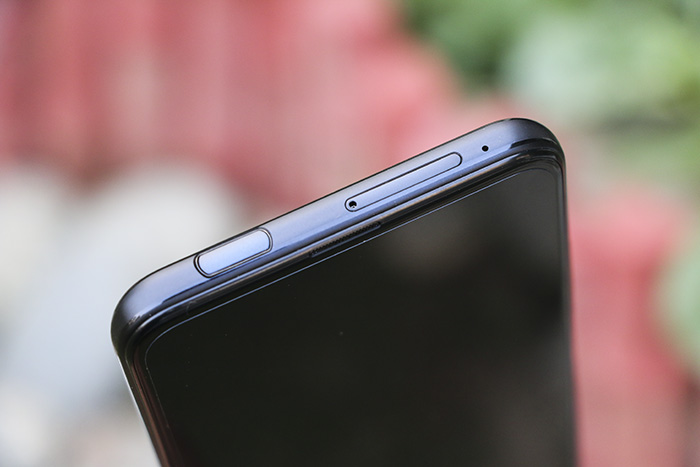 The top of the phone is housing a SIM tray, secondary microphone, and the more in trend, popup selfie camera. On the opposite side, an audio jack, USB Type-C connector, speaker grille, and microphone are present at the bottom.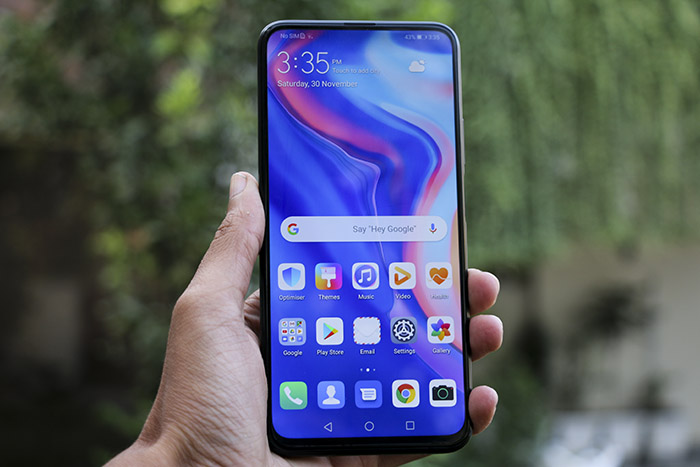 The front of the phone is a 6.5-inch FHD+ Ultra Full View silky-smooth display that is surrounded by a minimum of bezels and provides an immersive experience for all types of content. It is certainly not as cool as an AMOLED or LCDs of Huawei upper range devices; still, it is surprisingly a punchy display offering a sharp icon and neat textual experience. The brightness levels are suitable for both indoor and outdoor viewing experiences that can further be optimized through a lot of display tweaking options present in the setting area. If the default settings are not comfortable for your eyes, the same can be adjusted accordingly.
Performance and Battery
Huawei Y9s is loaded with a HiSilicon Kirin 710F chipset that was also featured in earlier Y9 Prime 2019 and Y9 2019 (2018's version). However, the RAM and storage have been improved from 4GB to 6GB and 64GB to 128GB, respectively, which is further extendable to 512 GB through a microSD card, which can be placed in the hybrid SIM slot.
Its Geekbench score is a little behind the likes of Oppo A9 (2020), Realme 5 Pro, and Oppo Reno2 F we reviewed lately, but the performance-wise Y9s 2019 does not give an inferior experience.
Huawei Y9s 2019 scored 178183 on Antutu, whereas on Geekbench, it reached 322 on single-core, and the multicore scored 1299.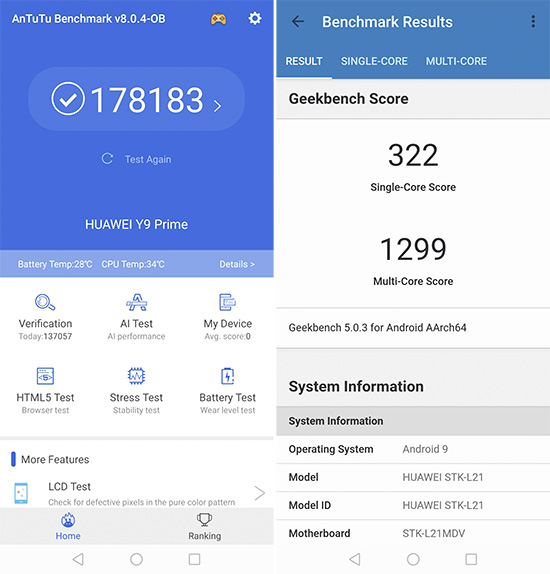 Keeping numbers aside, the Y9s can handle day-to-day tasks quite easily that include almost every app on the phone. Light to moderate usage does not put a heavy toll on the phone's resources. The hardware supports the bigger screen adequately for running any social media app, browsing, and games. 
It fires a decent sound through its speaker that can easily fill the room, making sure the audio/video calls and multimedia content do not spoil the experience.
Regular games like Real Racing 3 and Subway Surf are no problem on this phone; however, we did notice some lags while switching apps in the middle of playing Call of Duty. The CoD works on the basic setting since the higher graphic settings are locked by default. In contrast, PUBG can run on medium and higher settings.
Huawei Y9s 2019 comes with a 10W charger out of the box that can charge the phone in 2 hrs and 17 minutes whereas it can comfortably last for 2 days with moderate usage.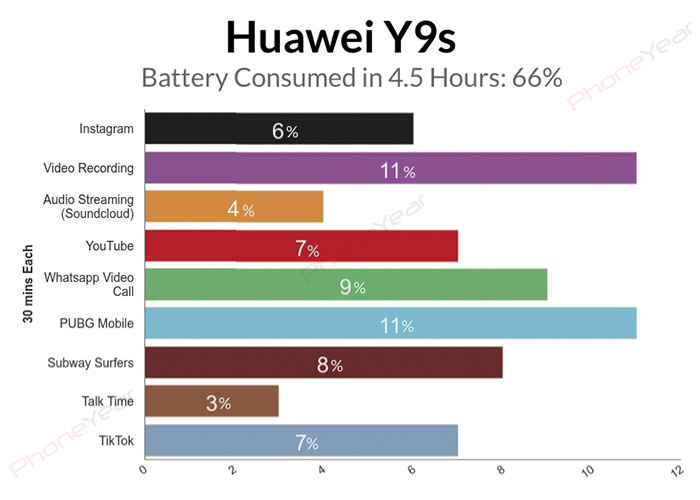 An hour of aggressive operation on the phone that involved frequent gaming like PUBG and Call of Duty, it lost 16% of the battery juice; however, only 8% battery was drained during moderate handling.
Camera
Huawei Y9s camera is worth relying on? It only has a triple camera, why shouldn't I consider a quad-camera phone that too has a 48MP lens onboard? What's so special about this triple camera?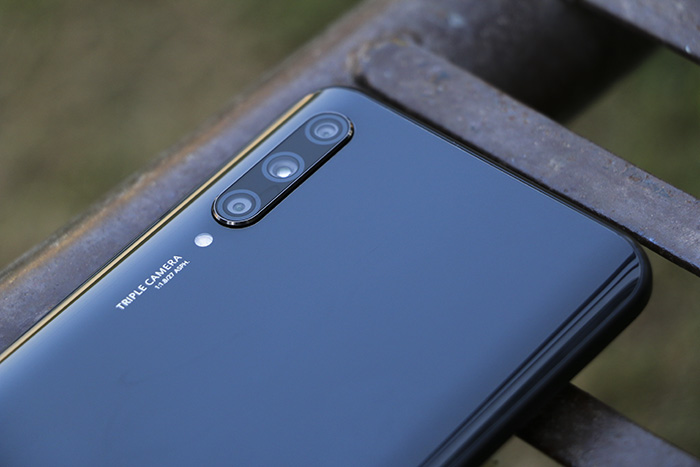 These are the question most of us would surely ask before picking up this phone; after all, for the majority of users, it's all about the number of lenses these days and the fact that so many cheaper options are available with four lenses on the rear side makes a choice more difficult.
How does a camera perform should be a more relevant question, I believe?
Huawei Y9s is the sequel of the original Y9 prime that landed in our hands nearly 6 months ago. The latest iteration has been upgraded with a 48MP wide-angle primary lens, whereas, rest of the lenses are similar in strength, i.e., 8MP ultra-wide-angle lens, 2MP depth sensor. However, on the front side, a 16MP pop-up selfie camera does the job, which is not as fast in coming out as Oppo Reno2 F, but it is not a disappointment either.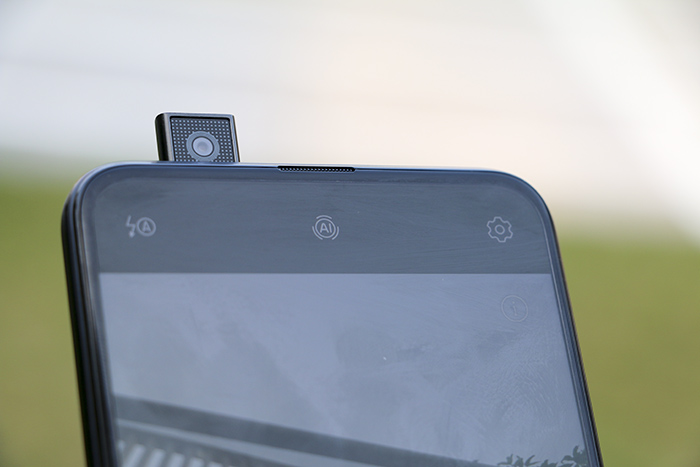 The default camera app is what you would expect from a Huawei phone. There is no significant change in order and placement of modes and icons, and unlike Samsung's One UI camera app, you can not customize the camera modes either. But, if you are a Huawei user for years, you are home.
With its 48MP primary lens, Huawei Y9s can take some excellent photos in the daylight or well-lit areas. The standard mode reproduces natural colors without adding any nonsense vividness. Even with AI turned on, the pictures get a very lighter treatment with almost a 10% increase in overall contrast value, which looks very pleasing to the eyes. Colors turn punchy and reasonably vivid.
The camera setup uses 12MP resolution by default, but to capture more detail, the 48MP option can be activated from the camera app's setting area. It does not allow the zooming capability, though, which is available otherwise.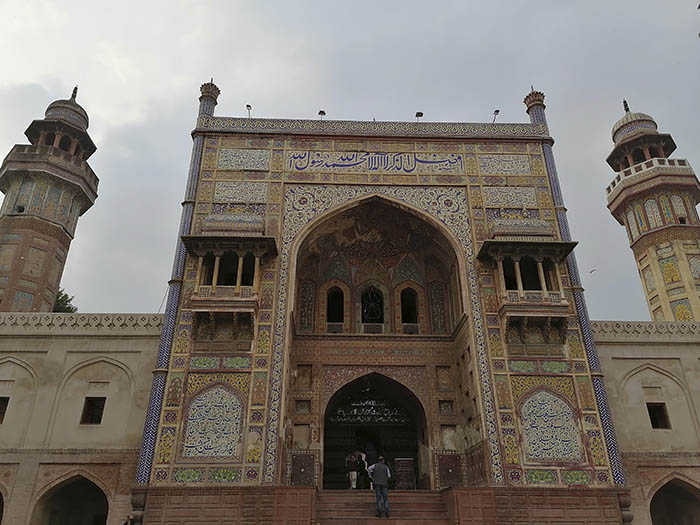 Huawei Y9s camera can digitally zoom up to 6x, which produces an acceptable result in the daylight, but pictures in low light are extremely noisy.
8MP lens can widen the view up to 120 degrees, which is very handy. We noticed a drop in exposure level and a loss of considerable detail in contrast to the primary lens, but it doesn't disappoint much in the well-lit scenes.
Huawei Y9s does a commendable job with portraits and selfies by creating nice blurry backgrounds. It works by selecting the desired filter out of 8 preset modes.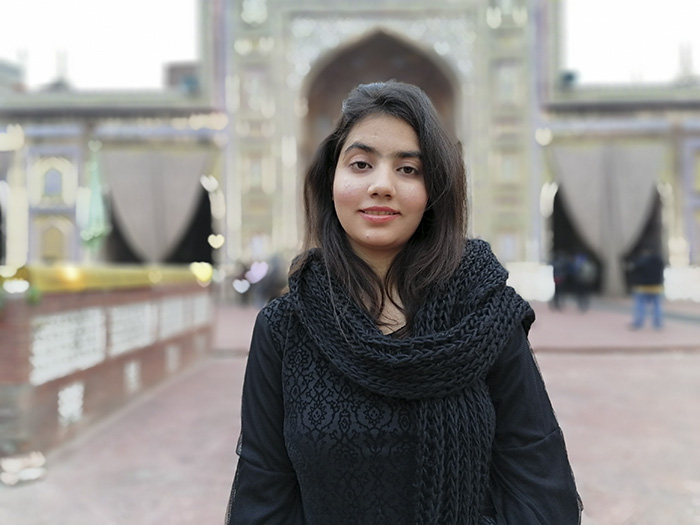 Night photos are also decently handled by the Huawei Y9s camera. Indoor pictures with adequate ambient light come reasonably well while maintaining focus on all the bright and dark areas. Surprisingly, outdoor images are also reproduced with sufficient details. However, it does not handle the light sources intelligently; lens flare is prominent in the night shots that scatter the light all over sometimes. Similarly, wide-angle doesn't seem to work like the primary camera in the low light scene where the loss of details and an increase in noise are noticeable.
On the good side, the flashlight is powerful enough to save many moments in pitch dark situations, especially for portraits and selfies.
Huawei Y9s can capture 1080p videos up to 60 frames per second with the rear camera, whereas the front is limited to 30 fps. It is equipped with EIS that works at 30 fps on the rear camera as well as on the front camera.
We were thrilled to see such a great video and audio capturing quality with a mid-ranger that we did not witness in the predecessor some six months ago.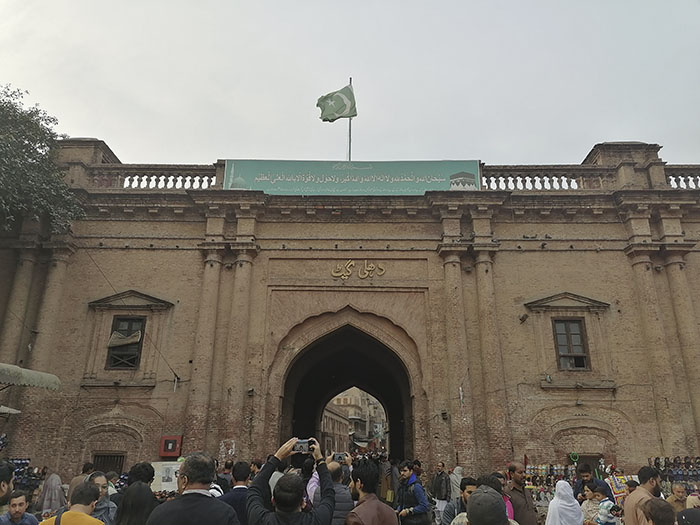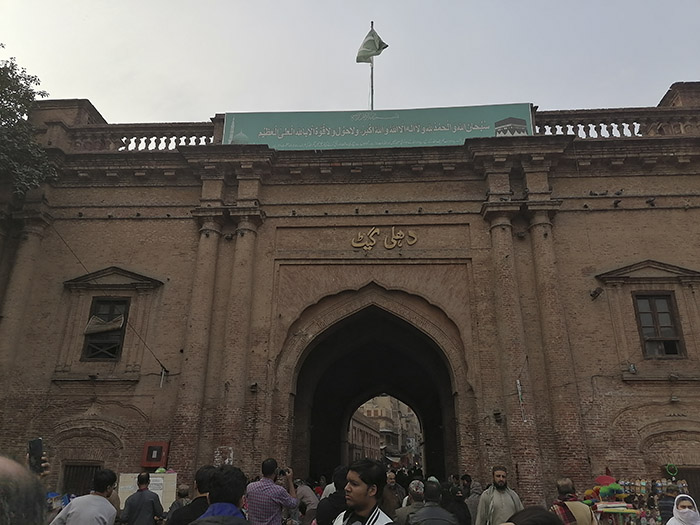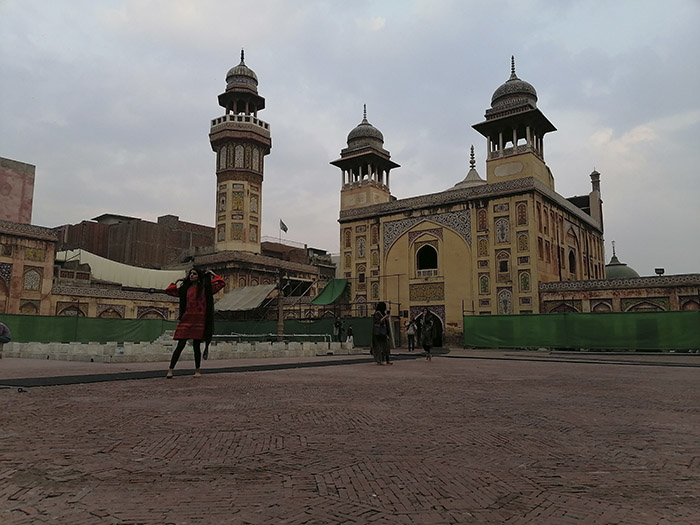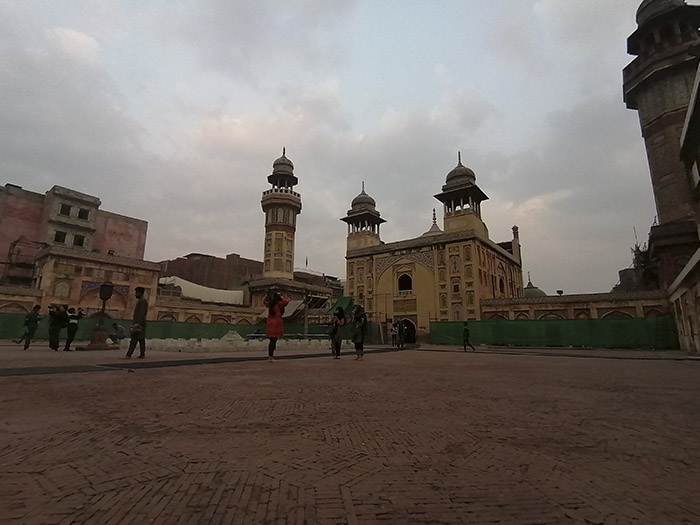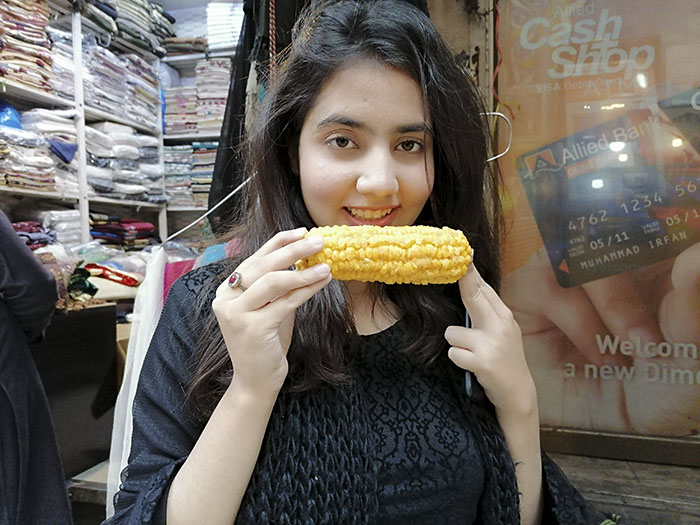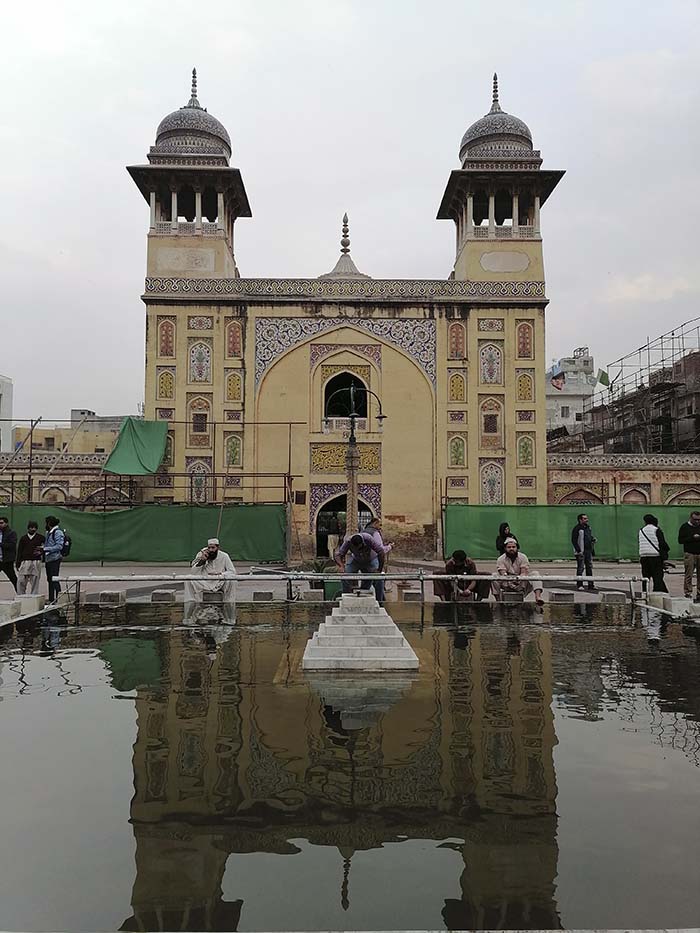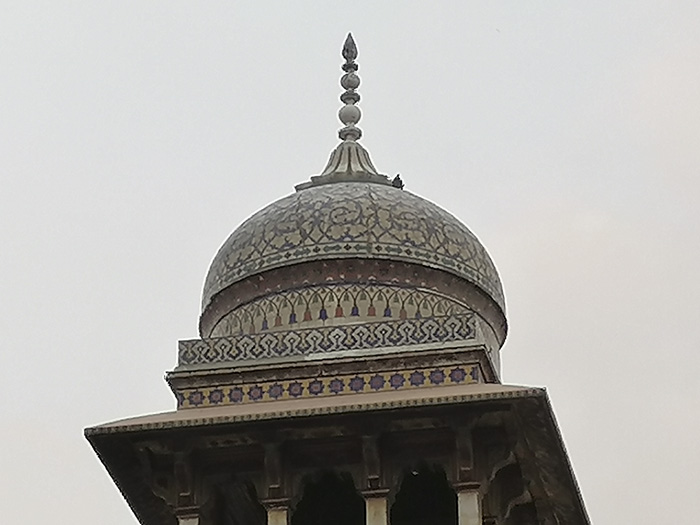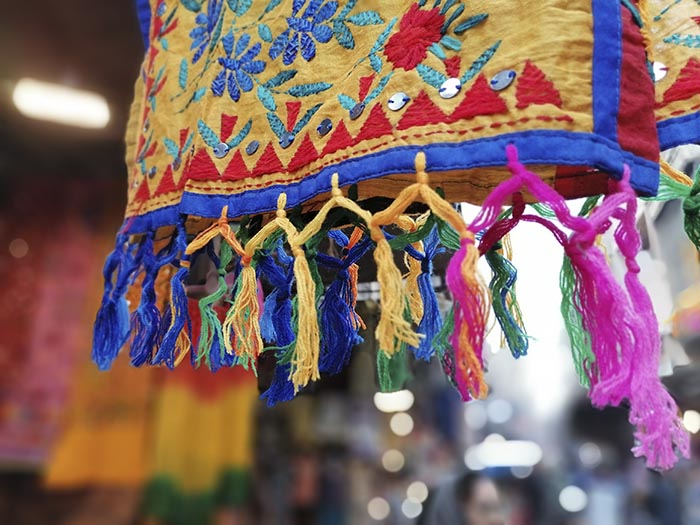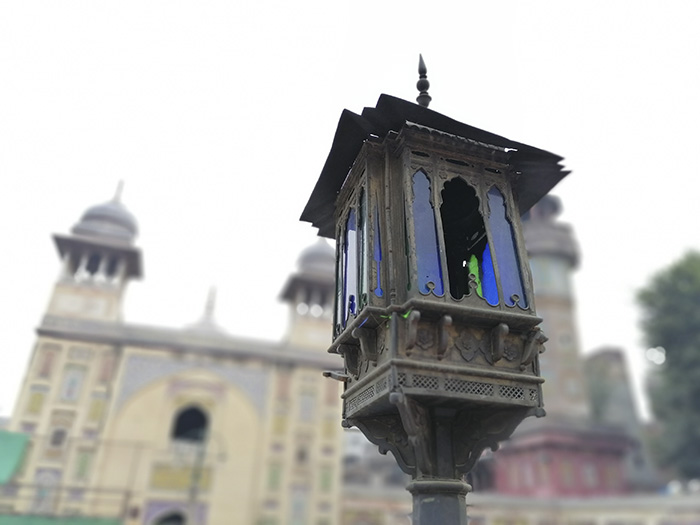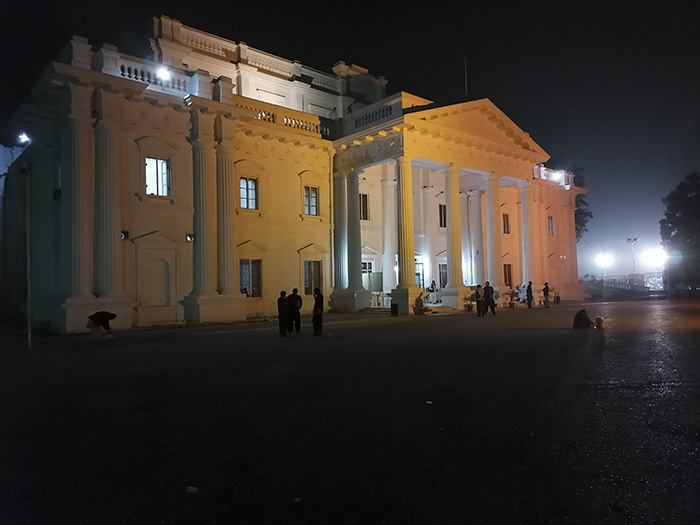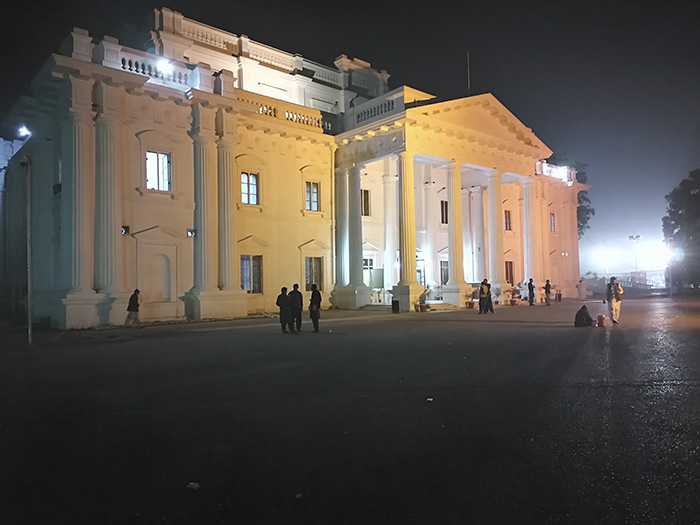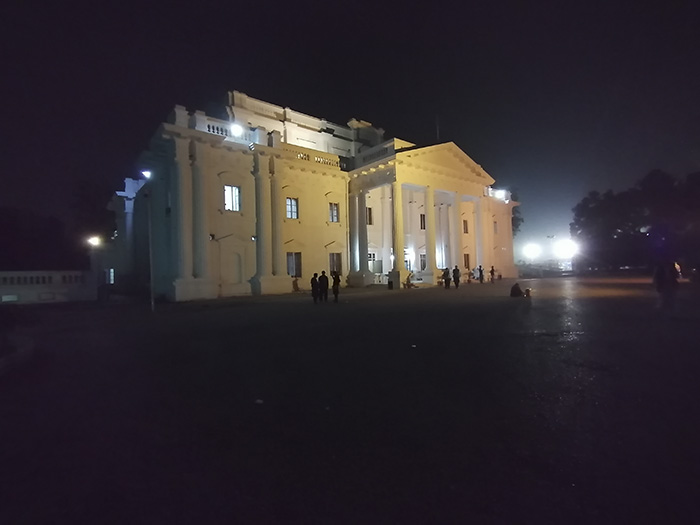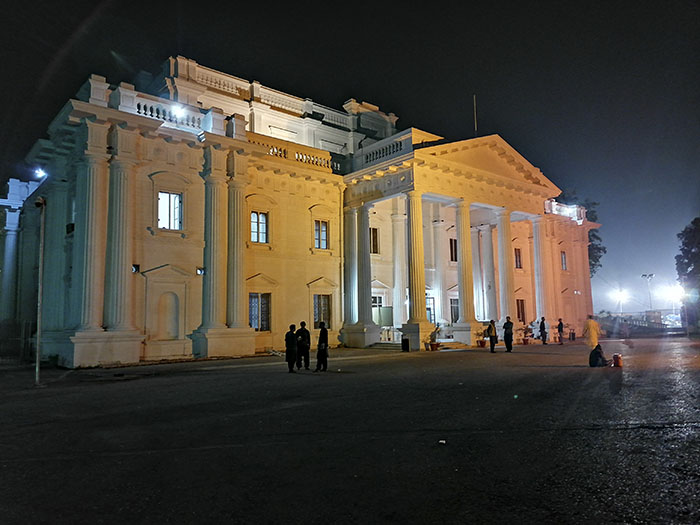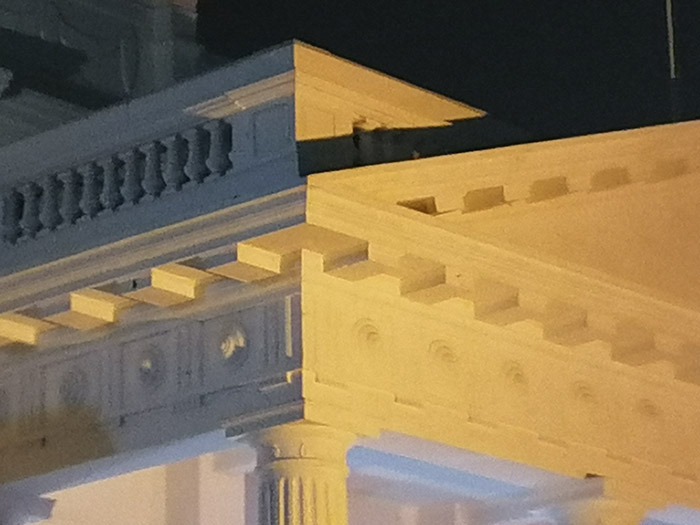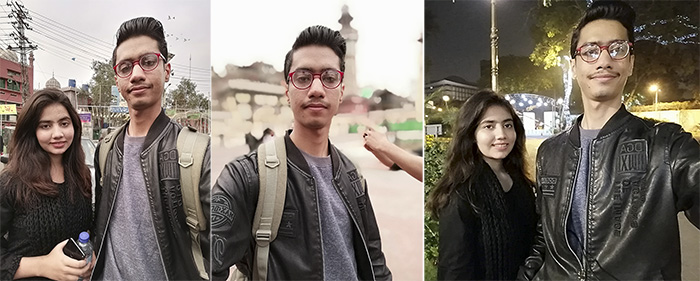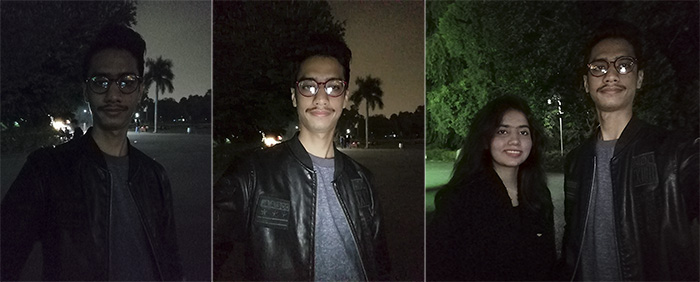 Verdict
Huawei Y9s is among those few devices of 2019 that can easily be called all-round performers. Two significant areas, camera, and battery give a reasonably good performance. And if you are a fan of looks, this glass body has the ingredients to turn the heads. Plus, the price at which Huawei is offering this phone also goes in favor of the consumer. All in all, if you want a device at a reasonable price that does everything right, you can bank on it.