Besides its captivating design dominated by fiberglass leather on the rear, F21 Pro boasts a remarkable camera mix.
Oppo F21 Pro camera features a unique combination of lenses first in Pakistan by any handset maker.
On the front, the 32MP Sony (IMX709) is an RGBW sensor that features a white-pixels array that is more sensitive to light than traditional RGGB sensors.
Oppo says IMX709 is a premium grade sensor The RGBW mechanism welcomes 60% more light than RGGB and brings 35% noise reduction in the images. And a couple with an aggressive home-built HDR algorithm, the F21 Pro front lens promises to expose the subject and background equally under severe light conditions.
The following selfies can give a little idea about how the HDR algorithm keeps everything well-exposed in different lighting conditions.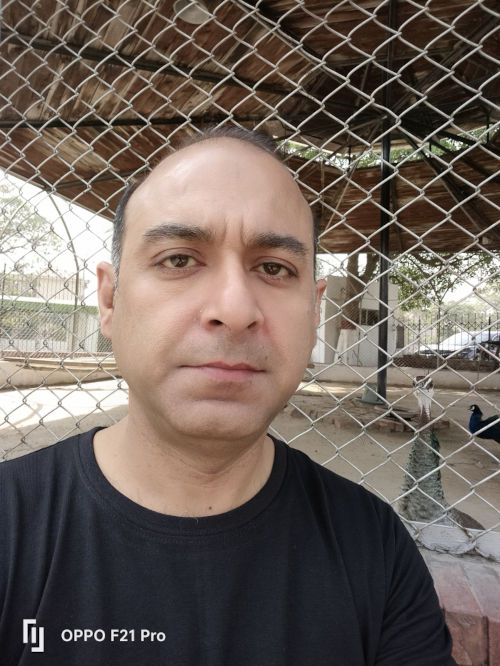 The triple camera setup on the rear side comprises a standard 64MP lens and a 2MP depth sensor, but the third is a unique integration of a 2MP microsensor, another first from Oppo.
Like the front lens, HDR works equally well for the rear cameras. The next sunset shot only involved turning the HDR mode active.
You can notice that a scene that looks blown out on the screen turns out to be a well-exposed image.
Best battery phones we tested
Is the Microlens any good?
Oppo F21 Pro camera has adopted a fresh approach. Instead of putting an ordinary macro lens for the sake of nothing, they have added something that gives more practical usage. It's a whole new photography experience that enables you to shoot some amazing images.
The Microlens can magnify the tiniest of objects on your screen and help you grab pictures and videos in good ambient light. You need to take the phone closer to a subject to a few centimeters away. A ring flashlight, "orbit light" – what Oppo calls it, starts glowing when you go for a micro shot.
The purpose of the "orbit" is to throw soft light on the subject for a well-balanced textured shot.
Look at these minute basil seeds that look like dates when magnified. Unlike some macro lenses where colors and white balance deteriorate, F21 Pro keeps things natural.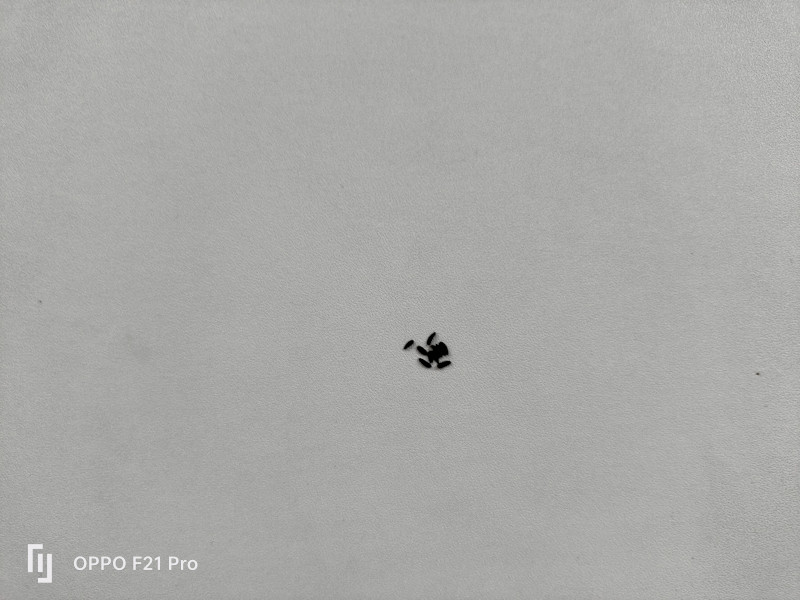 ThinkPad TrackPoint is a relatively mini element on the keyboard, and never you would have seen it as we saw it with the Microlens.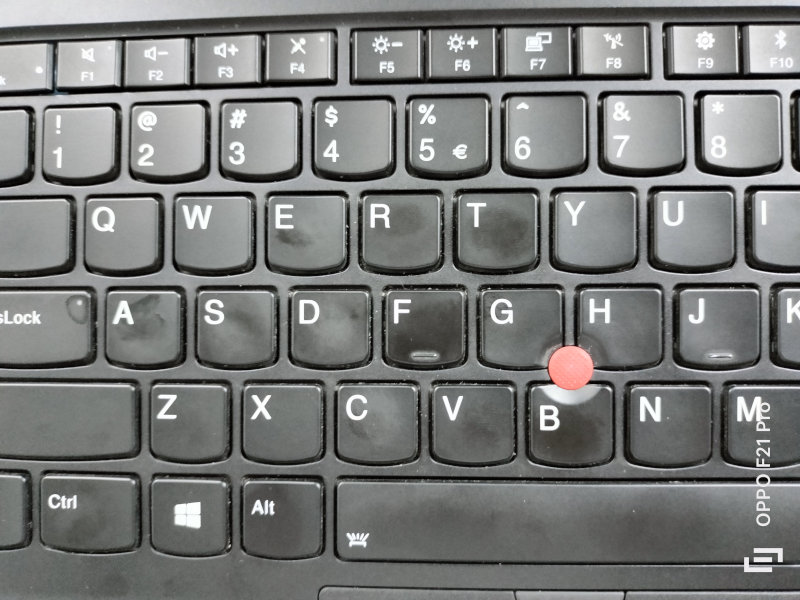 The orbit light has a few more applications. For example, it keeps emitting light during charging. And similarly, it blinks for incoming calls, unread messages, etc.
The Microlens lets you record the unseen microscopic world by taking photos or videos using 15x or 30x magnification. When the Microlens is enabled, a millimeter-scale will automatically appear on the screen, helping you enjoy a new perspective of the micro world.
A few things about the Oppo F21 Pro camera
AI tool makes the images more vibrant and brighter. It's better to keep it active all the time unless you prefer natural colors.
HDR mode does a lot of post-processing after you tap the shutter button. It takes some time before the final image pops up on the screen.
If you don't need an equally exposed background like the front subject, try using "Bokeh Flare Portrait" to blur the backgrounds professionally when the harsh background light ruins the image.
Ultra HD shots can give up to 108MP photos in addition to 64MP images.
Front and rear cameras can shoot up to 1080p videos supported by EIS.
Watch the Oppo F21 Pro camera review in our video.