There are thousands of Android apps out there but not all of them match the same level of utility. The usefulness of apps is limited to the habits of users. However, we have compiled a list of the best Android apps of 2018 that sit on the top of the chain in terms of usefulness and utility.
Be it task management apps or the best camera apps, this list covers all of them and gives you a handpicked collection of the most popular and the best Android apps of 2018.
Swiftkey
Having won the trust of 250 million users, Swiftkey is one of the most amazing keyboard apps to download on your phone. It uses AI for learning prediction and does not store your sensitive information.
Other than that, Swiftkey comes with a ton of customization options and otehr features like GIF search and support for multiple languages.
 Snapseed
Google has done it again with its amazing photo editor, Snapseed. It is one of the most extensive photo editors currently available on Android. You'll really be overwhelmed by the number of options it provides.
Its features include tuning image with manual controls, lens blur,  curves for editing, healing tool, brush tool, tonal contrast, double exposure and many more. Snapseed is available for free in Play store.
1Weather
Due to its detailed forecast information, 1weather is arguably one of the best weather apps you can download on your phone. It provides current weather conditions along with forecast for up to 12 weeks.
The apps also has nice looking customizable widgets with radar information and storm warnings. It also shows fun facts about whether if you turn on the option. All in all it's minimal design makes it worth the download.
Nova Launcher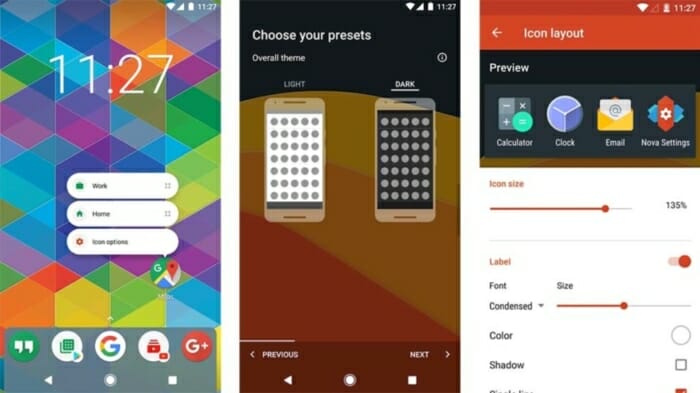 Let's put it this way, Nova launcher is not just a launcher. It extends well beyond the usability of a normal launcher. If you ask me, Nova launcher would be my only choice among 3rd party launchers.
Features like backing up your home screens set up, icons packs and other customization options, all while being light on resources, make it standout tall in its category.
Google Drive
Go on, name a better cloud storage with such fast uploads and minimal UI. Google drive has been around for years and is constantly getting better with every update where every user gets 15GB of permanent storage upon signing up.
Google's other apps like the Google Docs, Google Sheets, Google Photos, Gmail, Google Calendar, and Google Keep and Google slides are also attached to the drive which makes it an all-in-one suite for your office as well as personal use.
Walli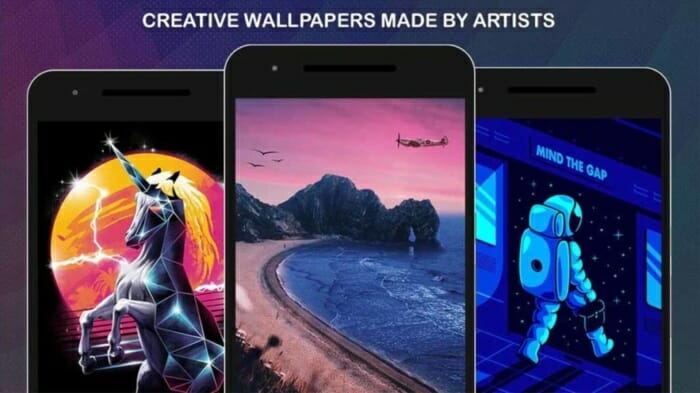 Walli is easily one of the best wallpapers app. It contains a ton of wallpapers that include every style. Be it abstract, fantasy or black and white  wallpapers, Walli got it all.
The best thing about this app is that it gives total credit to the artist that made the wallpaper.
LastPass Password Manager
If you are looking for a password manager to store your login info in a secure way, look no further. It keeps all your passwords in a safe and can also generate passwords that are almost impossible to guess.
All of this is controlled with a master password. With cross-platform support, you can use it on your computer, mobile devices, tablets and any other gadget that you may have.
Automate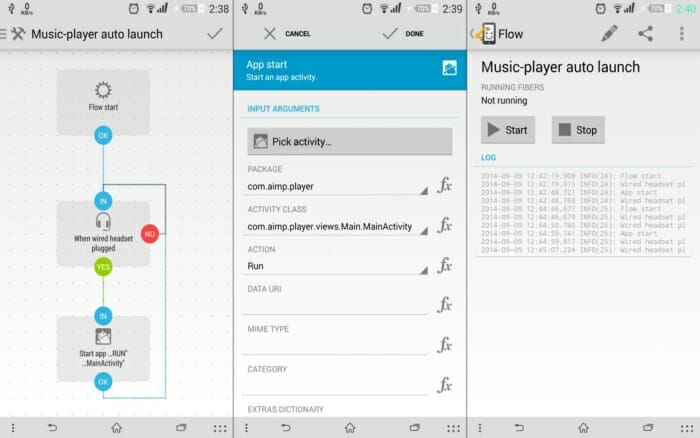 It is a task automation app and lets you various tasks using simple flowcharts. All you have to do is automate system settings and your device will automatically perform tasks like changing the volume, enabling or disabling Bluetooth and GPS, etc
Besides this, Automate can also perform tasks that are based on location, battery level, time of the day etc. It also contains a plug in for another famous automation app, Tasker.
ES File Explorer
ES file Explorer comes with a space analyzer to help you get rid of the junk in your phone. It also lets you share data through WiFi to other ES file explorer users.
You can also uninstall and backup other apps, even the ones with root functionality. The "Root Explorer" feature can unlock a lot of functionalities aimed at rooted devices.
Navigation Gestures
Another gem for your phone customization! If you are looking to hide the navigation bar and add navigation gesture in your phone like the iPhone X, this app is for you.
It adds a navigation pill at the bottom of the screen. You can also change the appearance of navigation button. Since Android 9 Pie has not hit all the Android devices yet, it is a must have app for navigating seamless through the phone.