Smartphones are a bigger deal than they used to be in the past. Nowadays, people rely heavily on the camera of their smartphones to capture and cherish the moments. Smartphone manufacturers are also in tough competition to provide the best camera in their phones. Whether you are a serious photography enthusiast or a selfie lover, there are numerous camera apps to meet your needs.
Since the selfie trend has gained heights, many apps have been specifically developed to serve the purpose of taking only a selfie. These apps contain numerous features for your perfect selfies. We handpicked some of the camera apps which we think are the best in the free category, including selfie as well as pro photography apps.
Selfie Apps
Here are our picks for the best selfie apps available on the play store. These apps were handpicked by our team, considering their usability and the options they provide for the customization of your photos.
B612- Beauty and Filter Camera
With over 100 million downloads, B612 might be the selfie app you are looking for. Boasting of over 1,500 diverse stickers, B612 is a selfie camera app that is preferred by the majority of users out there. You get real-time beauty effects and immaculate filters to make yourself look even better.
Oh, and if you thought that was all, there are also AR stickers to add more life to your snaps. Additionally, B612 also records videos with live filters, allowing you to create high-quality videos.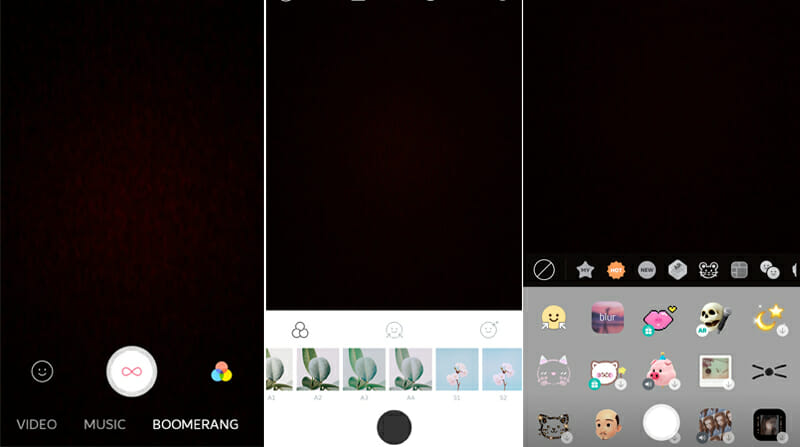 Another useful feature that this app offers is Boomerang, which lets you record and make gifs. The app's interface is very similar to that of Instagram, with features such as images, music video, hands-free mode, and boomerang, all laid out at the bottom for the user's convenience.
Candy Camera
The candy Camera app is one of the higher-rated apps on the Google Play Store, and it's another great selfie app. The app lets you take selfies and see real-time effects on them and more than a hundred filters.
Apart from that, you get added features such as stickers and AR camera effects that work in real-time with face recognition. Oh, and the app also offers a dedicated food mode which you can use to take pictures of your delicious meals.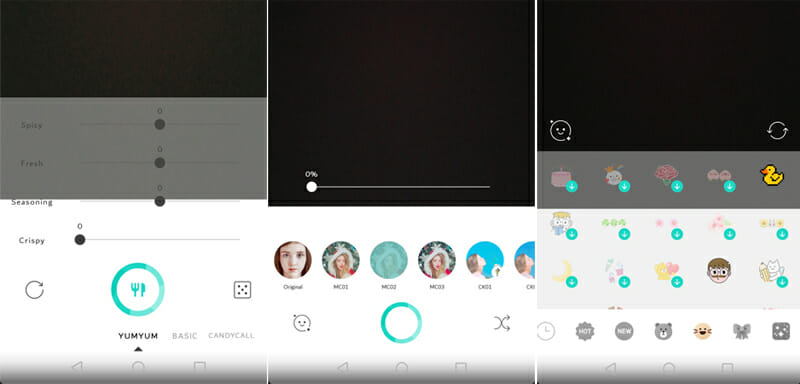 Unlike most apps out there, Candy Camera is a very lightweight yet powerful app and will certainly not prove heavy or slow down your Android phone.
YouCam Perfect
YouCam Perfect is a complete package for all you selfie lovers out there. This app may be one step ahead of other selfie apps only because of the additional selfie editing tool it has that most of the apps lack. The app is feature-packed, and there are several exciting features like beauty effects, face reshaper, stylization, and the ability to beautify all the features of your face.
Also, you get a full-fletched editor with features such as mosaic blur and object remover. While the camera mode may not offer as many filters in real-time as opposed to the other apps on this list, the image editor provides way more features to make up for that.
Although the app is excellent, the only downside is that it is riddled with ads so whenever you want to take a picture and an ad pops up, it's extremely annoying.
Professional Photography Apps
Are you a professional mobile photography aspirant and aim to take exceptional photos, but is the stock camera app of your phone isn't enough for your purpose? Don't worry; we've got your back. Following is a list of the best free camera apps available on the play store that provide ample manual controls for the users to take photos according to their preference.
Open Camera
If you're looking for an open-source option among the camera apps, check out Open Camera, an Android camera app loaded with a ton of features aimed at taking the perfect snapshot, as well as experimental support for manual camera controls from the Camera2 API.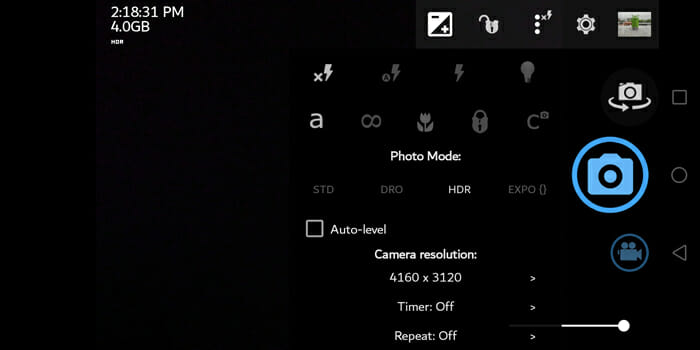 Open Camera offers a whole slew of helpful tools, from auto-stabilization, ISO and exposure controls, exposure lock, to countdown timers and voice triggers for taking a photo. The open-source nature and continuous development also mean that the app's features continue to grow.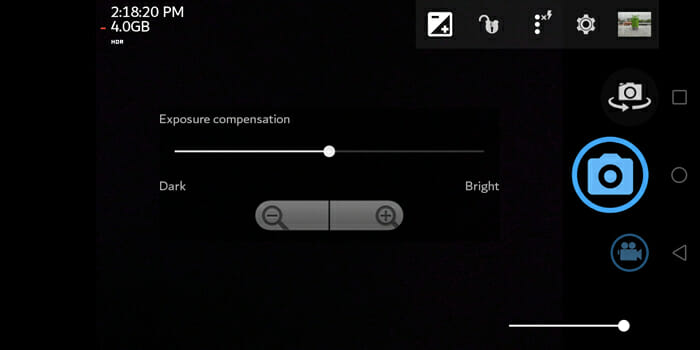 The controls of the app are a bit tricky and not so user-friendly. Also, shutter controls were missing from the app, which means you can not manually control the shutter speed and long exposure shots. Whenever you take a photo with certain settings, the app takes three continuous photos and then merges them into one to get the accurate color and exposure details. It's a great feature, and we haven't seen this feature in any of the other apps.
Camera FV-5 Lite
Camera FV-5 Lite is one of the best free manual camera apps available and is aimed directly at photography enthusiasts. It combines a feature-set and interface that mirrors that of a DSLR. The app packs numerous settings within easy reach, such as ISO, white balance, focus modes, and more.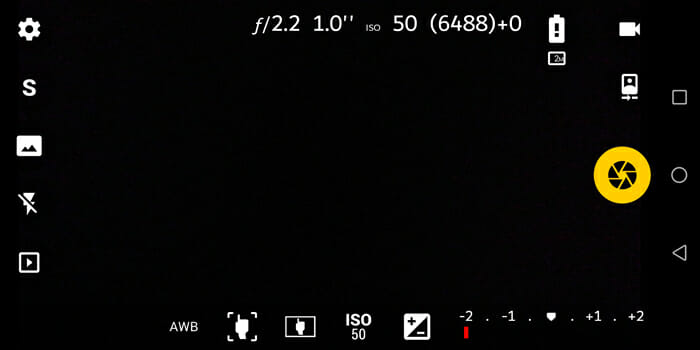 The app lets you change exposure values, white balance, and much more. It gives you complete control over shutter speed and ISO values. You can also select from a number of options in the light metering mode according to the scene and also change focus mode from various available options. All these factors combine to deliver a perfect photography experience.
Camera FV-5 Lite is an extensive app for photography with a lot of variables to play with in order to achieve better results. It also has a full version which is paid and has much more options than the lite version.
Footej Camera
One of the best apps available on the play store for photography enthusiasts. It gives you a complete grip on-camera controls to produce desired results. it also has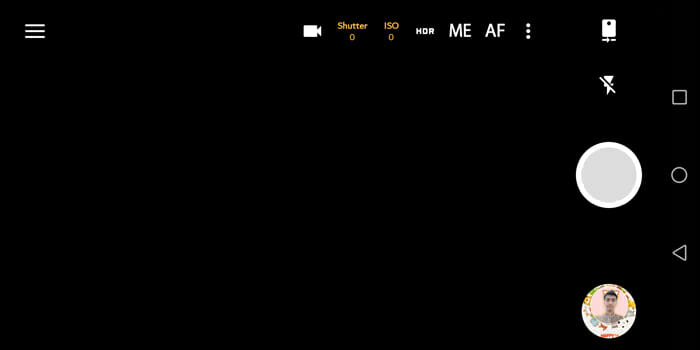 The app user interface is also quite easy. It is one of those camera apps that provide you with simple yet powerful controls with neat UI and a whole lot of features which include the variation of values in exposure value, white balance, focus. You can also alter the shutter speed and ISO values to get your desired results, set time for your pictures, and turn on or off the assistive grid.
It lets you take pictures in different modes, which include HDR, Burst mode, and panorama. The footej camera app also supports capturing photos in RAW format too. With so many great features, this app is definitely a keeper.