The list of essential mobile apps always varies from person to person. It's a sheer preference and collection of one's own liking. Like anywhere else, the apps for the Pakistani audience are a list that doesn't end on Play Store. Still, there are some applications that every Pakistani must have on their smartphones as they are not only the best in their respective categories; they help us in several ways.
Here we have compiled a list of the must-have apps for any Pakistani mobile phone user.
Food Panda
Food Panda is a must-have application for any food lover, as it takes home delivery to an entirely new level. Before Food Panda took Pakistan by storm, we had to rely on specific restaurants that offered food delivery, or we had to go out and stand in long lines to order our food. The whole process took quite a toll on people who had to wait for almost an hour before they could taste their food. Many of which would even lose their appetite.
But no more, as Food Panda is here to save the day and provide you with hot delicious meals round the clock. Restaurants that cannot afford their delivery service can seek great benefits from Food Panda. This helps them get more customers and helps you to get the best food around your city. So, if you love to eat food but despite going out. Then Food Panda is the perfect application for you.
Essential mobile Apps for Transportation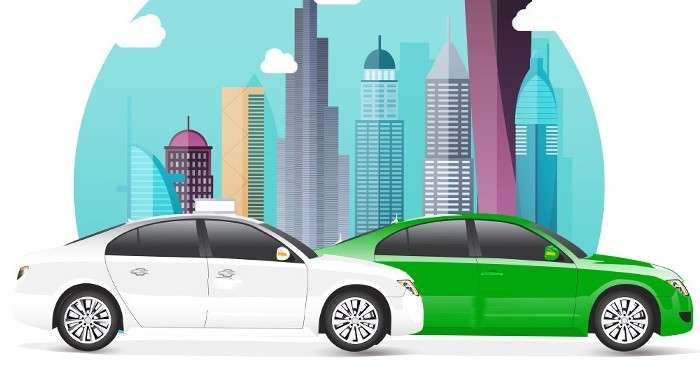 As our cities keep expanding further, the pressure on the local transportation system keeps on increasing. Getting from one point to another is becoming a headache. But thankfully, there are a few applications that can help you get to your destination without a hassle.
Careem
Careem is the most popular car-hailing application in Pakistan and perhaps the most ambitious one. It is quick to take all possible initiatives during various events. Unfortunately, its "Shaadi" ad was a bit controversial, but regardless it maintains a steady following. Its services range from convenient cars like Go mini, Go, and Go+ to Business and Business+ cars. Careem even has the option of calling a bike or Rickshaw. So, this easily is the common man's app, which is affordable and convenient.
Uber
More international in terms of its recognition and standards. Uber is on par with Careem in every way except its complex interface. Because of that, it was unable to catch as much attention as Careem did. Nonetheless, Uber still managed to gain excellent traction. So, much so that it bought out Careem as well. Where Careem was spreading its network around the country. Uber stood strong with a great price point.
Airlift
Among the essential mobile apps, Airlift is worth prominent mention, as it is a real game-changer in modern times. The airlift began as early as March 2019 with limited operation. But it continually expanded its routes, capturing most of Pakistan's attention.
Airlift allows the users to book a seat on their bus, with a fraction of the cost Careem and Uber would take. The average Airlift fare is just Rs 60 for 10km. Whereas taking the same distance with Uber or Careem can cost around Rs 250. Airlift is quite punctual and compared to public buses; it is very clean. But the main disadvantage of Airlift is its availability. As for being a bus service, it operates at specified times and stops. So, you may have to walk quite a distance to get to your stop.  
Apps for Paying Bills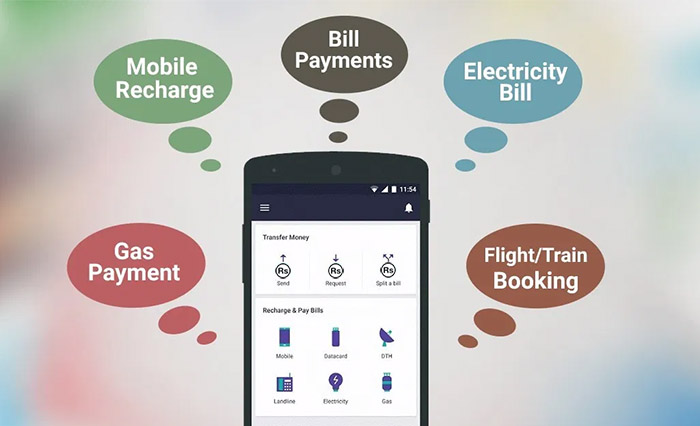 Speaking of paying bills, most of the apps mentioned above, like Careem, Uber, and AirLift, can be topped up through online banking applications. These online services are divided into two main categories.
Banking Applications
Nearly all major banks such as MCB, UBL, Alfalah, Allied Bank have mobile applications. These mobile apps allow the banks to lighten some of their burdens. Consumers can get immense benefits from these apps like online funds transfer, online bill payment, and much more. The main advantage of a mobile banking application is that you do not have to stand in long lines to get access to your account.
The only drawback of the Mobile Banking Application is that you need an official account to use the app. Therefore, as many of us are aware, opening an account can be a great ordeal in itself. That is why the second category of Online bill payment and funds transfer is gaining more popularity.
Mobile Network Payment Services
EasyPaisa is probably one of the most popular online payment services in Pakistan. It is growing at a rapid speed, and people from all walks of life are gaining benefits from it. It offers unique rewards for keeping your account full of cash. These rewards come in the form of free talk-time and monetary benefits, which are great motivational tools. Therefore, in some ways, these online payment services are twice as beneficial as any regular banking app. 
Jazz Cash and Upaisa are also making a name for themselves. But EasyPaisa is on top for the time being. Some experts believe its popularity rivals that of banking applications.
Buying Tickets through Mobile Apps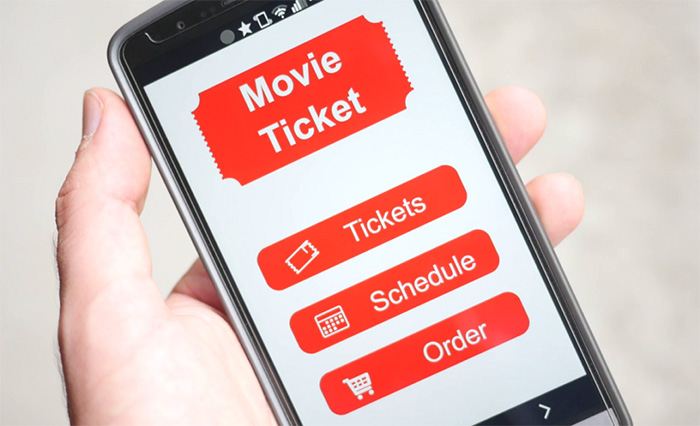 Booking tickets for bus rides, concerts, and theater has been made easy by mobile applications. Essential mobile apps like Bookme.pk and Easytickets Pakistan help people book tickets in advance. Easy tickets is a bit simpler as compared to Bookme.pk, as it helps in booking tickets for movies, concerts, and bus rides. Easy tickets allow for people to book their favorite seats in Cinemas.
Bookme.pk, on the other hand, allows people to book a variety of tickets. Users can book movie tickets, air flights, cinemas, bus rides, and other events. The only drawback of Bookme.pk is its limited range of operation. It operates only in major cities due to its reliance on concerts and air tickets. But for users that live in Lahore, Karachi, and Islamabad, Bookme.pk is one of the essential mobile apps to have.
Healthcare Apps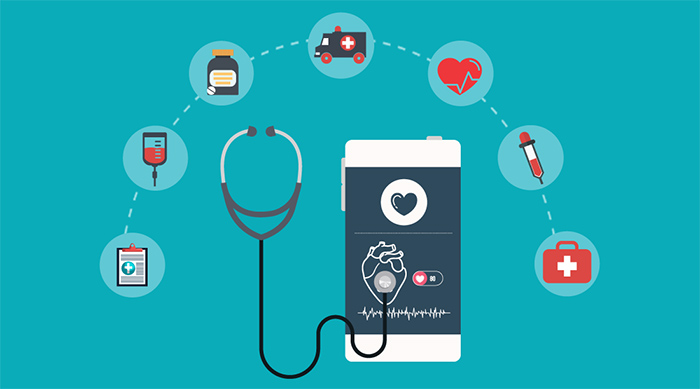 Health care is vital for everyone, and with cities being so crowded, it is hard to find reliable services. That is why essential mobile apps like OlaDoc, Findmydoctor.pk, and Mytabeeb.com are worth mentioning.
OlaDoc
By now, we are familiar with the Ola franchise, which is a great hit in India and recently started operating in the UK. In Pakistan, however, they have taken a different approach than their regular Cab haling services, which would see them compare with Careem and Uber. In Pakistan, Ola offers a different service called "OlaDoc," which helps you find and book the best doctors around.
With its vast expertise, Oladoc has managed to get more than 25,000 doctors registered so far. Moreover, it is offering services in all significant aspects such as Gynecology, Diabetes, ENT, Orthopedic, and much more. So, this is probably one of the fastest-growing medical applications in Pakistan. But it has two fierce competitors.
Findmydoctor.pk
As the very first online healthcare application in Pakistan, Findmydoctor.pk offers 24/7 emergency service. This application operates in Karachi at the time and offers appointments/ testing services at home. The professionals linked to this application offer in-house visits for patients. Moreover, they also provide the services of an air ambulance, while helping you locate blood banks and pharmacies. Plus, they provide you with notifications about your appointments and reports. Despite the initiative, the services offered by the application are still limited. But for those seeking convenience, it is worth a good try.
Mytabeeb.pk
Mytabbeb.pk is currently the most popular healthcare app in Pakistan. It has expanded its network to Karachi, Lahore, Peshawar, Rawalpindi, Multan, Faisalabad, Hyderabad, and Islamabad. It has hundreds of hospitals and thousands of doctors listed in its database. The Application allows the user to conduct advanced searches according to their need and areas. Mytabeeb.pk is essentially what Findmydoctor, should have been in the first place.
Citizen Portal App
An initiative taken by the Government of Pakistan, the Citizen Portal app, is of the utmost importance. It can help ordinary citizens in seeking government assistance on a variety of different issues. Its categories range from agriculture, banking, corruption, disaster, energy, and education to all other possible areas. Users can register their complaints in this application with some pictures if necessary. After which their complaint is sent to the relevant authorities, who are responsible to act.
Although the application is facing a lot of criticism due to constant crashing after the latest update, the main reason behind the crashes is the Tiger Force registration, which has managed to gather 1 million Volunteers. So, hopefully, after registration, the load on Citizen Portal will decrease. Otherwise, a new update is required to fix the issue.
This is a must-have application in your arsenal of essential mobile apps. So, make sure you have it installed on your device.
Qeemat Punjab
Qeemat Punjab is one of the essential mobile apps, which is part of the digital initiative taken by the Federal Government of Pakistan. This application allows you to keep track of prices and is now delivering groceries to your doorstep. Punjab Qeemat operates in a few significant cities Lahore, Islamabad, Multan, and Rawalpindi. Plus, it covers 46 food items that are optimum for deliveries and can survive the journey. So, we expect it to go through many strategic changes and additions in terms of its services. But for those living in the cities mentioned above, Qeemat Punjab is a must-have app for keeping up to date in prices.