Tecno is famous for making entry-level smartphones for quite some time. In the entry-level segment, they have always presented multiple feature-rich choices for their consumers. This time around, the launch of Camon 15 Pro for PKR 29,999 hints us their plan for testing luck in the mid-range segment and going head-on with the popular midrange phones where brands like Samsung, Huawei, Oppo, Vivo, and many others are already going neck and neck.
This new device carries a pop-up front camera, which is nothing new, and a 48MP quad-camera setup on the rear side that also has become a norm now.
With its stunning design and some intricate color composition, does it have what it takes to be a real competitor? Let's have a closer look at the basic features and find out if it is a worth buying device or not.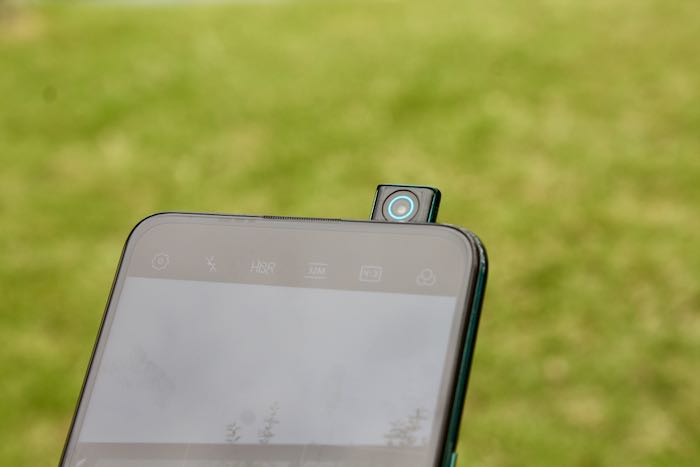 Camon 15 Pro specs
Display: 6.6 inches IPS LCD
OS: Andriod 10, HiOS 6.0
Chipset: Mediatek Helio P35
RAM/ROM: 6GB/128GB
Camera (front): 32MP popup lens
Camera (rear): 48MP + 5MP + 2MP + TAIVOS AI Lens
Battery: 4000 mAh
Huge display, textured design
The design of Camon 15 Pro is a massive upgrade from its previous Camon 12 Pro, which, too, had a gradient color combination. Fortunately, there are more than a few enhancements this time; the battery capacity, camera, and chipset make 15 Pro much better than its predecessor. A downside is that these upgrades add to the weight of the set as a whole; at 203 gm, the phone feels a bit heavier in hands than 161 gm of Camon 12 Pro.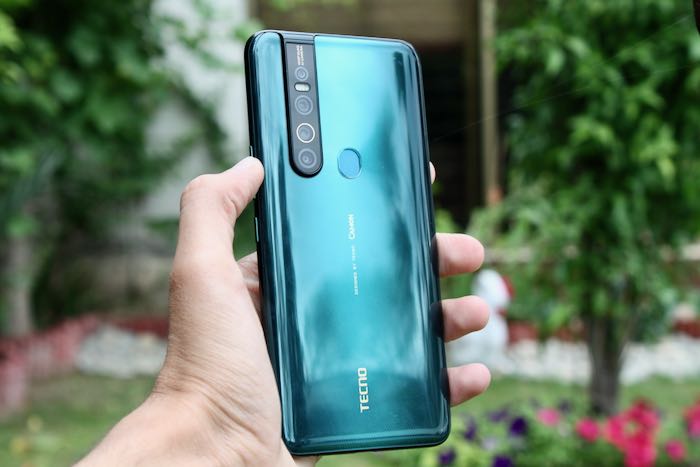 Moving on to the back cover, the phone gives a premium look despite being a plasticky body. However, the branding in the middle part of the phone gives a little resemblance to the Oppo Reno 2's rear branding style, but Camon's upper part is altogether different exhibiting a fingerprint scanner just above the company name which is conveniently well within reach of the index finger.
A vertically placed quad-camera setup prominently sticks out of the body. Unless you put a silicon case on the back, on a flat surface, it wobbles, making it hard to tap accurately or write a text without the typo. So, looking at how things are going, the plus and minus are in harmony for now.
Despite a shiny surface, the back is not slippery and coupled with the curved edges; it allows the user to maintain a firm grip; however, it's a fingerprint magnet which is a usual trait of glittering devices.
Somehow, we liked the diagonal texture on the rear side, which gets prominent when the light falls on it from certain angles. Therefore, putting a back cover on this mobile is highly not recommended even at the cost of smudges.
The power key and volume rockers are placed as usual on the right side, whereas the left side holds the SIM tray for two nano SIMs and a microSD card. The bottom shows the micro USB slot in the center, a speaker grille, and the 3.5mm audio jack on each side. Power and volume down keys are well within reach of the right-hand thumb, but the volume up requires a little more stretch of your thumb, especially for small hands.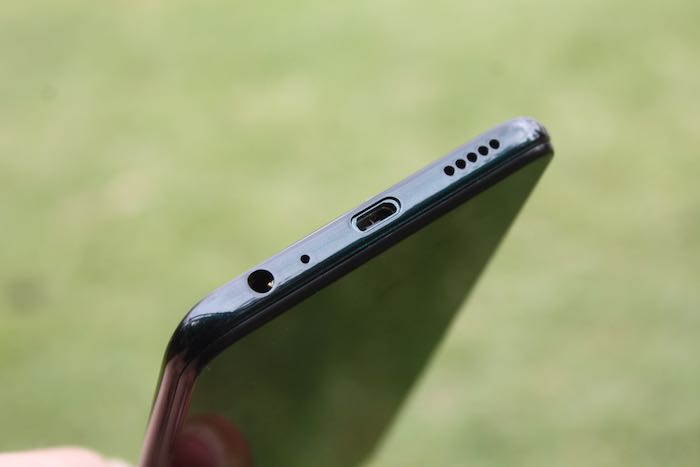 On the front, however, the side bezels of Camon 15 Pro seem bolder than what we expected, but they are not ugly looking heavier. The top and bottom bezels, on the other hand, are unacceptably larger, even the fact that this phone uses a pop-up camera for conserving space on the top. It seems Tecno hasn't fully taken advantage of the absence of the infamous notch.
If we could ignore the bezels, 6.6 inches huge IPS LCD is the real thing that gives 1080 x 2340 px resolution and 395-pixel density. For this price, the screen is a decent asset to look at, and apart from its bigger size, it decently displays the content. The colors and the contrast are adequate, but you are stuck with what it offers by default. There are no display settings to alter the contrast or colors other than adjusting an eye care mode, which is useful for reading on the screen under dim light.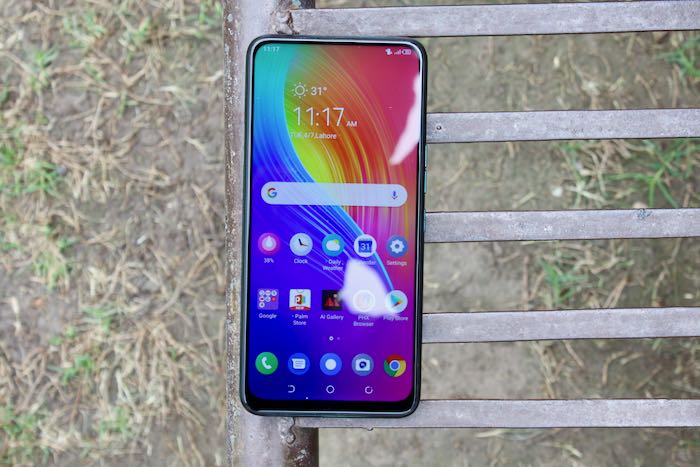 There is, though, a Dark theme (a night mode) that works across the apps since this phone comes with Android 10. It can be helpful for the eyes at night and also for increasing battery life. The screen brightness level isn't the most robust feature of Camon 15 Pro. It is fine to keep it at 70% indoors, but for outdoors, 100% sometimes feel less on a sunny day.
Performance and Battery
The Camon 15 Pro comes with its latest OS iteration HiOS 6.0 that is based on Android 10. There is a Mediatek Helio P35 chipset under the hood which is mainly designed for budget and early mid-range phones. It is not a new processor but is quite a common choice for mid-range mobile devices for being cost-effective. Our review unit features 6GB of RAM and 128GB of ROM and a further option to extend the internal memory through a microSD card.
The Antutu ranking for Tecno Camon 15 Pro chipset is 118131, which is much ahead of Huawei Y6s that scored 98230. But The same chipset in Oppo A5s ranked 72186 on Antutu even though it was very average in performance. Honor 8A and Infinix S5 Pro also came with similar chipsets. We believe it is the better integration of hardware and software in Camon 15 Pro for such a score.
Coming to real-life usage, Camon 15 Pro gives a decent performance that is very much expected in this price range. It can smoothly perform day-to-day tasks without a problem. PUBG and Call of Duty ran on this device very easily; however, do expect to bear the lags while switching between heavy apps mainly due to its entry-level chipset.
Check out our ranking of the best mobile phones with the longest battery life
Tecno Camon 15 Pro can consume up to 18% of battery life in an hour when playing games like PUBG and Call of duty. The consumption seems reasonable, but it heats up when playing Call of Duty. Plus, it takes a bit longer to load CoD, and a minor frame drop is also noticeable during the gaming sessions. However, battery consumption during gaming sessions is quite reasonable, which should be a relief for game lovers.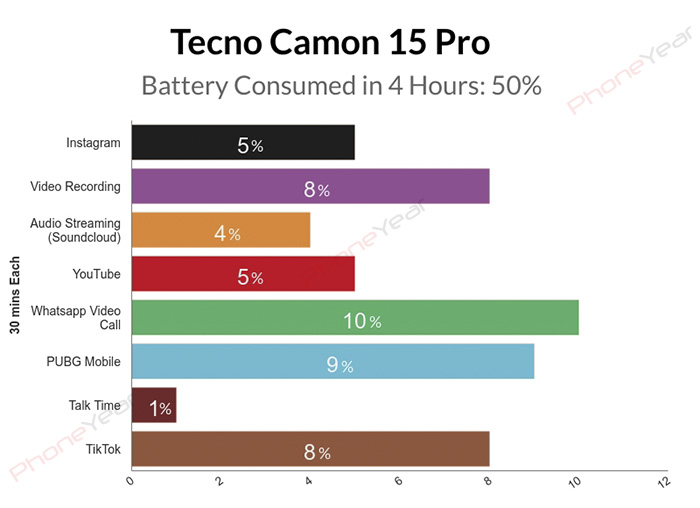 It takes 3 hours and 9 minutes to refill its 4000 mAh battery from 0 to 100%. In our back-to-back video loop test, Camon 15 Pro fully discharged its battery in 14 hours, which is almost similar to Huawei 7p, but the latter is much better in charging time – mere 2 hours and 15 mins for its 4000 mAh battery.
Apart from multiprocessing and battery, the Camon 15 Pro does the primary job quite well. Call connectivity and sound quality are impressive. However, the media sound from the bottom speaker is more shrilling and lacks the bass.
Camera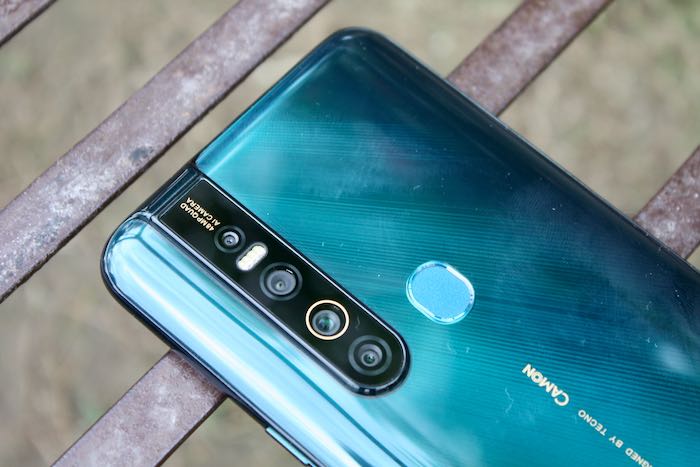 Tecno Camon 15 Pro features a quad camera with the main being a solid 48 megapixel strong. A 5-megapixel secondary camera aids this for anti-distortion and ultra-wide-angle shots along with a 2-megapixel camera bokeh effect and also, an ultra-night lens which Tecno calls TAIVOS – Tecno Artificial Intelligence Vision Optimization Solution.
For selfies, The 32MP pop-up camera is there, but the default mode gets an 8MP shot unless you switch to the max strength from the top menu. Tecno has put a camera movement effect on the pop-up camera when it goes up and down. The effect appears on the top edge of the screen just below the motorized lens, which could be something to show off for some, but if you are not comfortable, it can be turned off from settings >> display >> camera movement effect.
The camera interface is quite straightforward and easy to navigate, showing lots of modes at the bottom bar that might need some time to get used to for unwrapping the real camera strength. Four toggle keys are worth mentioning; macro key, wide-angle, 1x, and a 2x key that can further go as high as 8x zoom.
Day performance
By default, the Camon 15 Pro takes images in 12MP mode unless you switch to 48MP from the top menu. Unfortunately, the 48MP only works in AI CAM mode, which makes us believe the Beauty and Bokeh modes merely rely on the 12MP lens.
The day shots with 12MP mode look nearly closer to natural colors. The noise level appears well under control at the same time, the details look adequate on smaller screens unless you take a closer look, which reveals flattened areas and lesser details.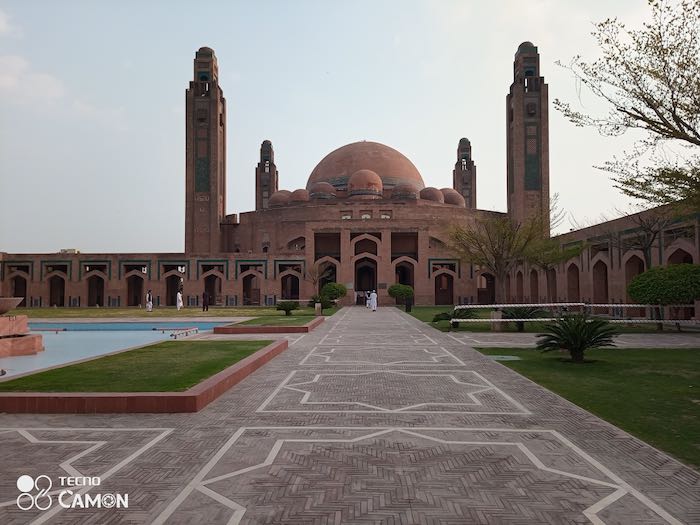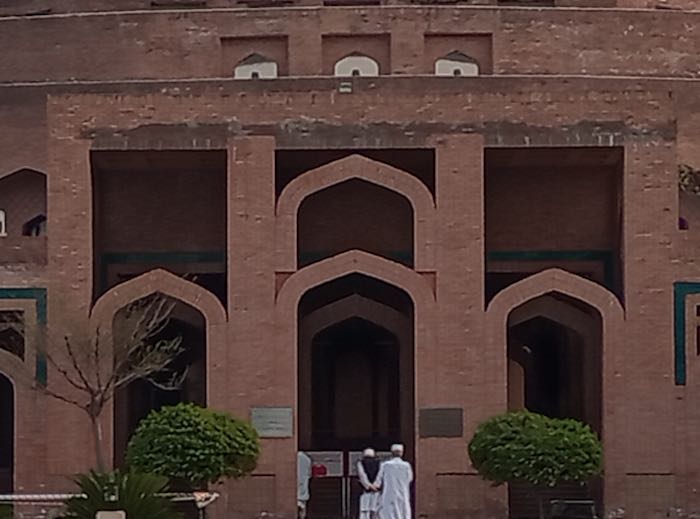 The 48MP, on the other hand, takes bigger images with more detail in the middle area. A loss of detail is noticeable on the edges along with some grains but that is not much to complain about. There is no significant difference in color processing, which again shows near to true colors in this mode as well, but we noticed higher contrast value and lowered dynamic range that hides some of the details in the darker areas.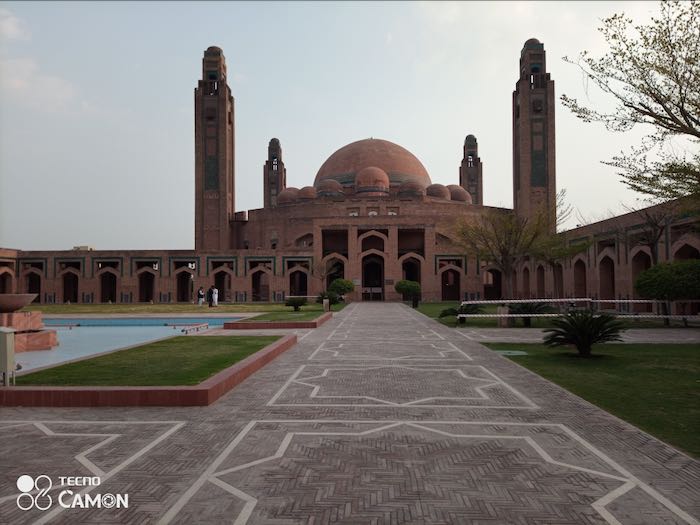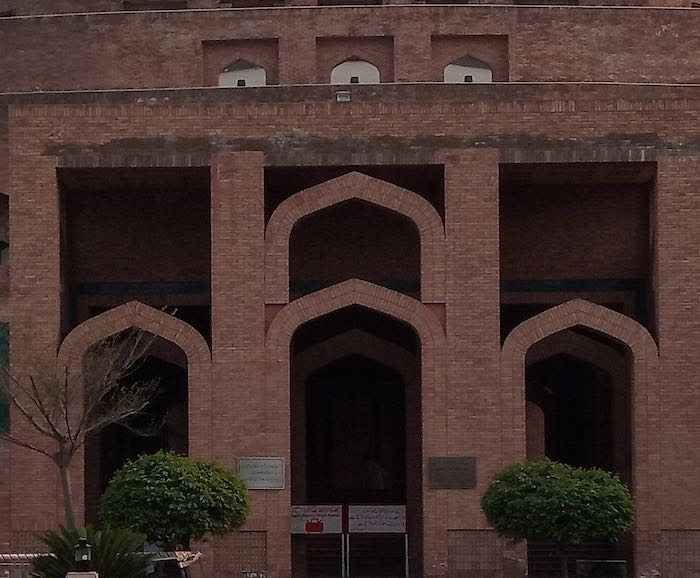 Camon 15 Pro takes 4MP images at 115 degree wide shots with its 5MP lens. As expected from such a small lens, the photos don't carry similar color reproduction as the bigger lens does, and the details are comparatively lesser too.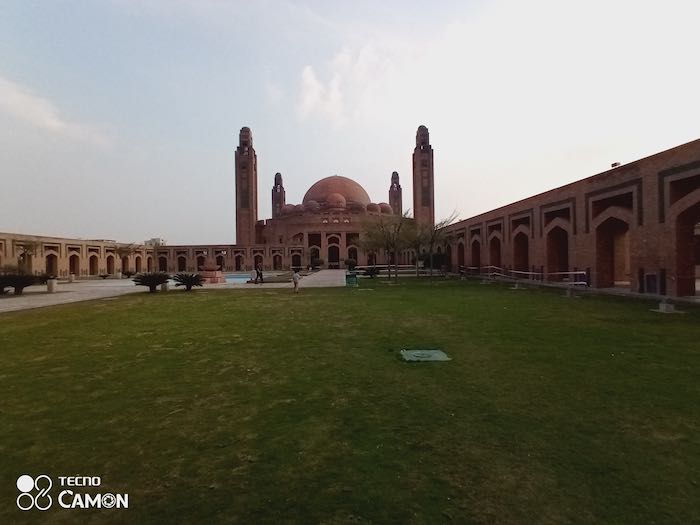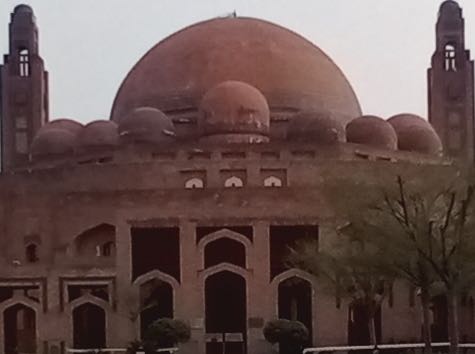 Super Night mode is the moment savor
With good ambient light, the 12MP mode takes reasonable shots at night with adequate details and good colors. Just like the day shots, the 48MP mode can capture more details, but both of the modes struggle against the light source that causes the lens glare effect.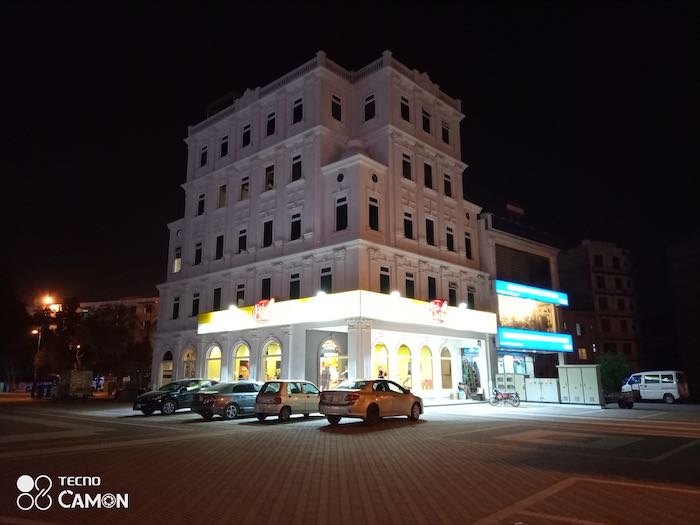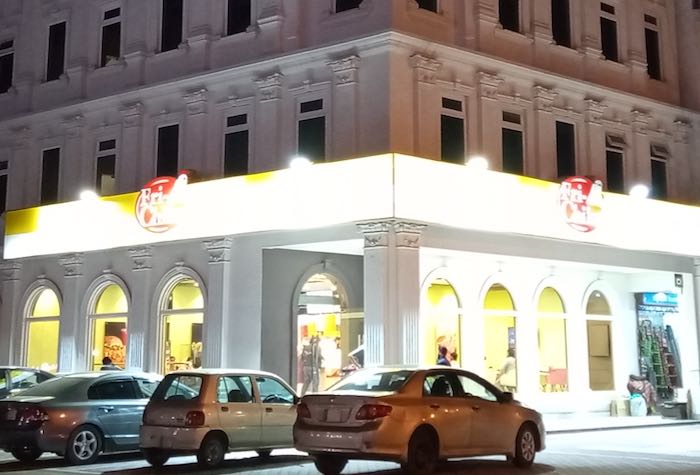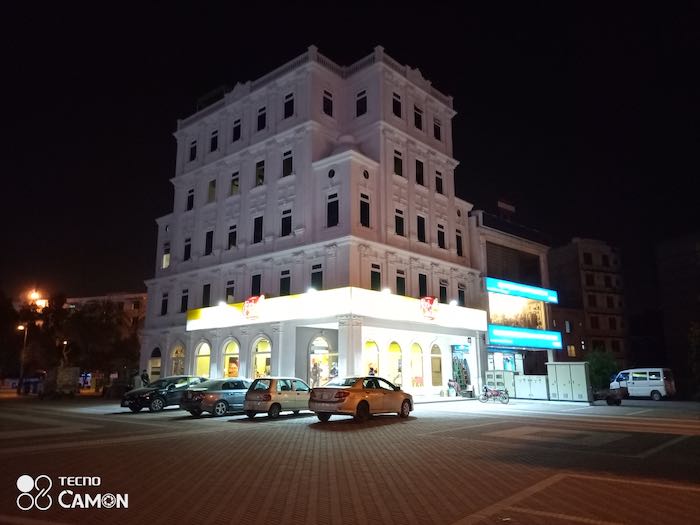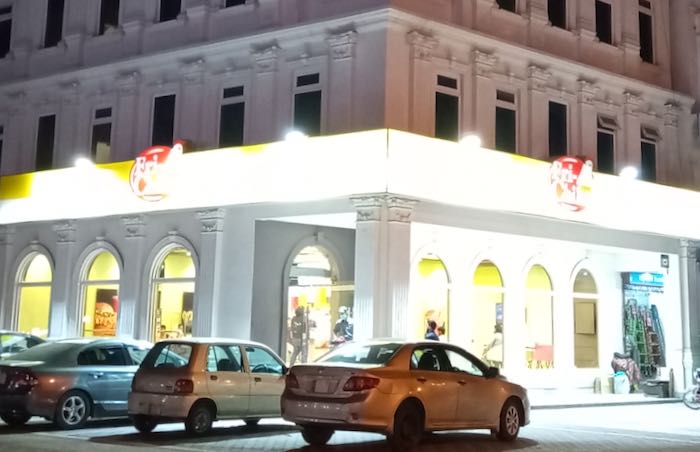 In contrast, the Super Night mode is the real lifesaver, which, despite shooting 12MP images, not only boosts up the colors and contrast but also successfully contains the lens glare issue. We recommend using Super Night mode as much as possible in the low-light areas.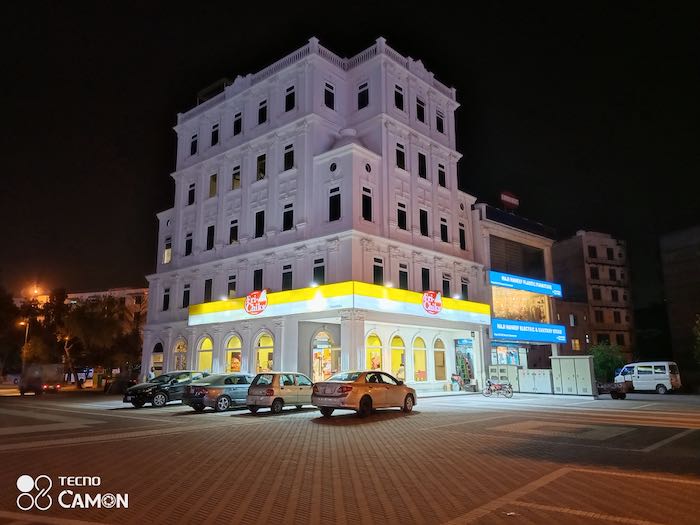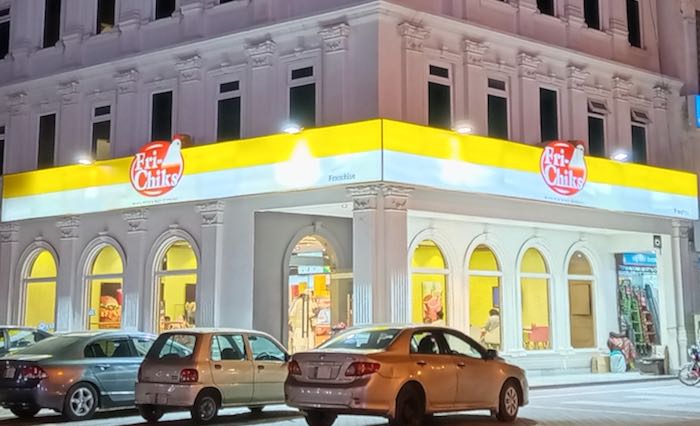 Zooming and ultrawide images are not recommended at night since both cause extreme loss of detail and higher noise levels.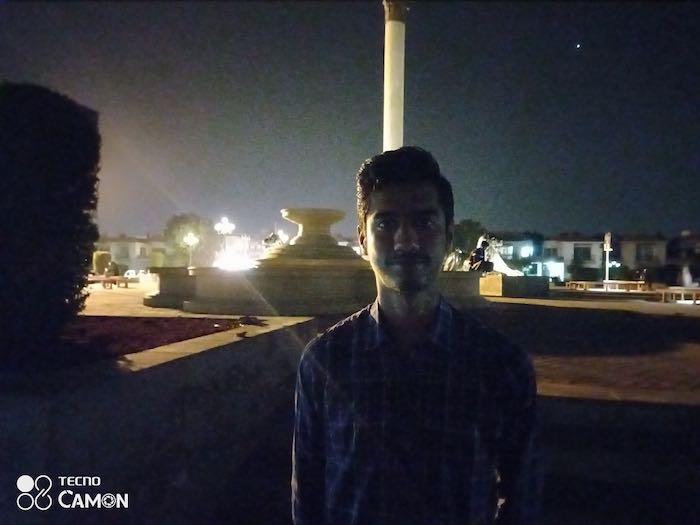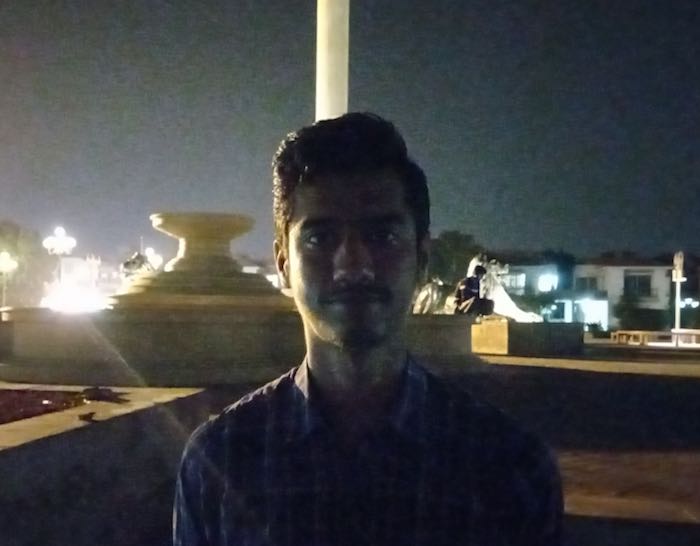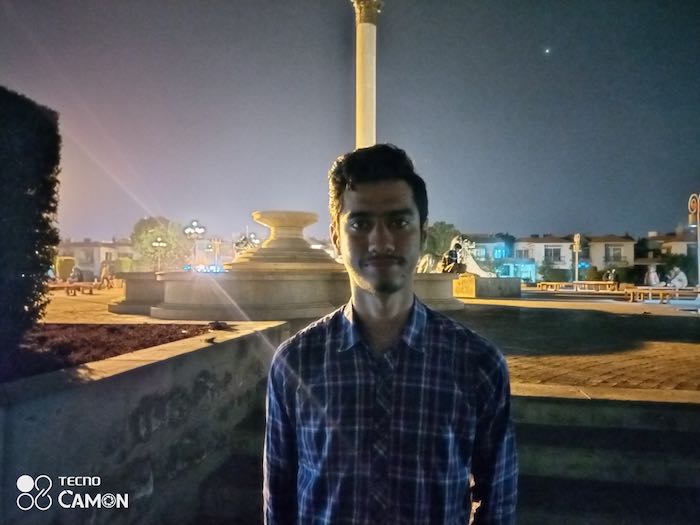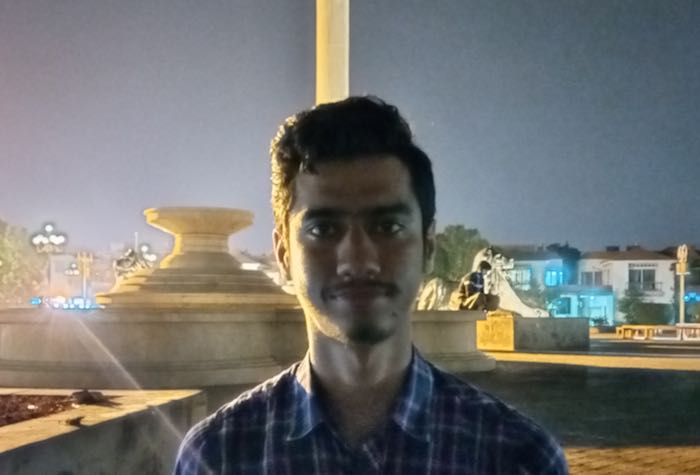 Bokeh works better on non-human subjects
Camon 15 Pro makes use of a 2MP lens for depth sensing that creates beautiful bokeh in the background, but interestingly it works better on non-human subjects. The device does not allow you to alter the blur ratio, as it usually happens in the case of other Android phones.
Super macro is in trend, and this phone does offer the feature to capture the subject from 2cm. I don't know why we expect too much with these small lenses, and it's hard to keep your hands still at this distance that always results in blurry shots. We faced a similar challenge with Camon 15 Pro, but if the light is good and hands are stable, the images can turn out to be reasonably well.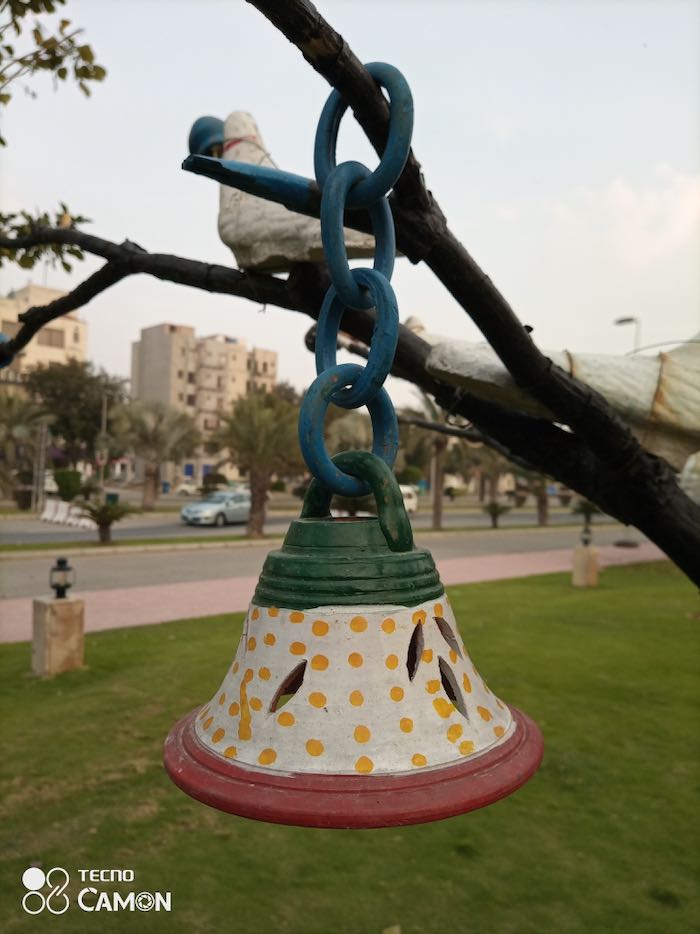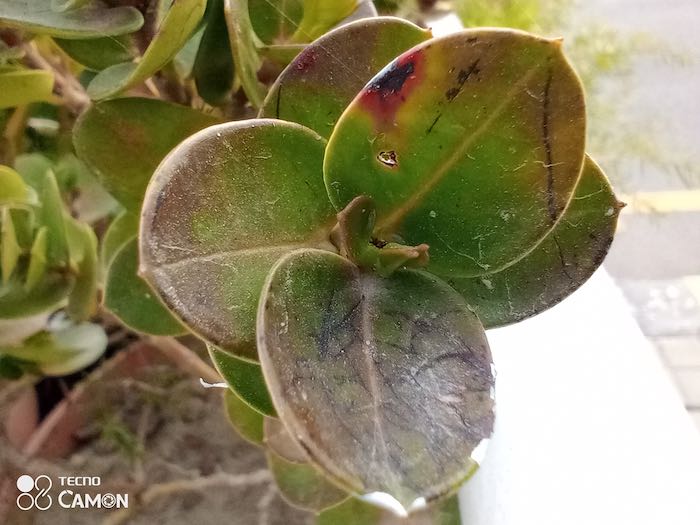 Selfies
Unlike the rear lens, the pop-up selfie camera is better at creating a bokeh for human subjects in 8MP default mode. The selfies are shot with good facial detail, and the skin tone looks natural. There seems a bit of mishandling with edge mapping, but it is very much expected in this price range. The 32MP mode, on the other hand, captures more facial details.
Night selfies are not similar to what it does with day shots. There is a loss of detail; images could show blurriness, and noise spreads all over. But, just like the rear cam, the Super Night mode creates a 360-degree difference. It takes a little time, captures more light even under extremely low light situations, and enhances the detail.
Camon 15 Pro is able to shoot up to 1080 videos with both front and rear cameras with excellent sound quality. There is no stabilization that looks a little downside but if the hands are stable, the videos turn out quite well.
HiOS 6 is less confusing now
Camon 15 Pro features HiOS 6 that was launched in Spark 3 back in 2019. It is quite an improved version with several rearrangements in the settings area. However, it needs a couple of more updates to counter some of the popular OS layers, such as OneUI, EMUI, etc.
Swipe from the right or left on the screen reveals a widget with a couple of quickly accessible apps and tools. We have seen quite extensive alternatives in OneUI, ColorOS, and others because it's in trend and very handy. The HiOS 6 gives a similar option it calls the Smart Panel that reveals two widgets on top of one another; Tools and Beeline. The feature is still in infancy and only allows pre-selected tools for selection. Out of 5, you can only display 3 tools, and similarly, you can bring out 6 items in the beeline area. There is no option for adding a third-party app, which is a restriction and Tecno needs to address it in the upcoming version.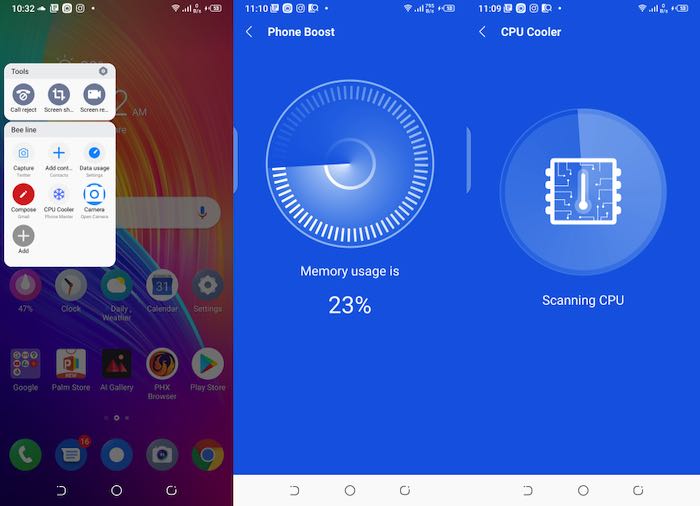 Social turbo is a helpful tool in HiOS 6 that adds some additional but useful features to WhatsApp. For example, it allows recording audio calls of WhatsApp, beautifies you during a video call, gives you control over customizing stickers for adding into the WhatsApp repository, etc.
Just like the earlier versions, HiOS 6 is also aggressive for monitoring and cleaning your phone. Phone Master gives you a variety of tools for cooling down your CPU, Boosting up its performance, removing junk files, or quickly cleaning the phone cache. But do keep in mind, these tools will kill all your running apps from the cache and you might lose an active gaming session as well.
Swap down from anywhere on the screen brings forth the universal search bar and the news feed underneath it. The news feed wouldn't show you the latest news, although it shows the status as "just now".
Verdict
Tecno Camon 15 Pro outshines its predecessor in terms of looks and design. The Mediatek Helio P35 chipset shows an amicable performance but it is not made for heavy-duty gaming due to its entry-level position. Though it takes a little longer to fully charge, the battery consumption rate is quite good. With this device, we also get decent camera results, however, it struggles while performing against a light source causing lens flare.
Alternative
When it comes to performance. Infinix Note 7 can prove to be a worthy alternative for Tecno Camon 15 Pro. In the camera department, Xiaomi's Redmi Note 8 can better satisfy the needs of the user especially when it comes to handling light sources in the images. Both Infinix Note 7 and Redmi Note 8 fall in the same price range as the Tecno Camon 15 Pro.