Our Score
Design -

6/10

Display -

7/10

Performance -

7/10

Battery -

8/10

Camera -

5/10
Summary
Samsung A20s is the latest iteration after A20 that was also launched in 2019. Despite offering a simple design language, this entry-level Samsung phone can give good display results on a bigger screen. It gets sluggish during heavy multitasking but for normal daily usage, its performance is smooth. Although the battery life is impressive, its camera is really ordinary
Samsung Galaxy A20s lands in Pakistan with a price tag of PKR 30,999. It is perhaps the most challenging price range where phone makers, particularly Chinese companies, are having a cut-throat competition. 
Every new smartphone that hits the shelves is featured rich and loaded with the latest AI technology. For Samsung, Galaxy A20s is an entry-level phone but many rivals start offering their mid-range series right at this point.
Although the A series is meant to attract a diverse range of audiences, starting from the A10, it goes as high as A90. The 's' version is the latest iteration in the respective models.
A20s is a big phone by size offering 6.5 inches of screen size. Lately, Samsung has focused on the bigger batteries in its M series but this device comes with a 4000 mAh battery. 
To know further, how this phone behaved during our tests, let's check out our review below.
Brief Specifications
Display: 6.5 inches, TFT screen, 720 x 1560 pix resolution
Processor: Qualcomm Snapdragon 450
RAM/ROM: 3GB/32GB
Battery: 4000 mAh
Camera (rear): 13MP + 8MP + 5MP
Camera (front):  8MP
Design and Display
Other than its enormous size and bulkiness, Samsung Galaxy A20s is an ordinary-looking design. Unlike the A30s' diamond cut rear, the gadget offers a plain, patternless, and shiny back made of plastic that is prone to smudges and fingerprints, and you can't use it without back protection which unfortunately Samsung does not include in the package.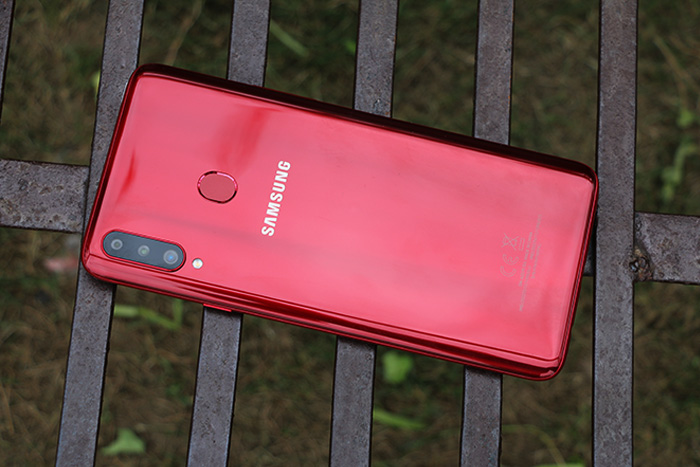 We reviewed the red colored device but this phone also comes in the black, green and blue colors. 
On the rear side, the charm is the triple camera setup, vertically aligned like many other competitors, placed inside a rim that sticks out prominently and wobbles a little when placed on a flat surface.
A fingerprint scanner is placed nearby, but it is well out of reach for smaller hands. One has to really stretch the finger to access it.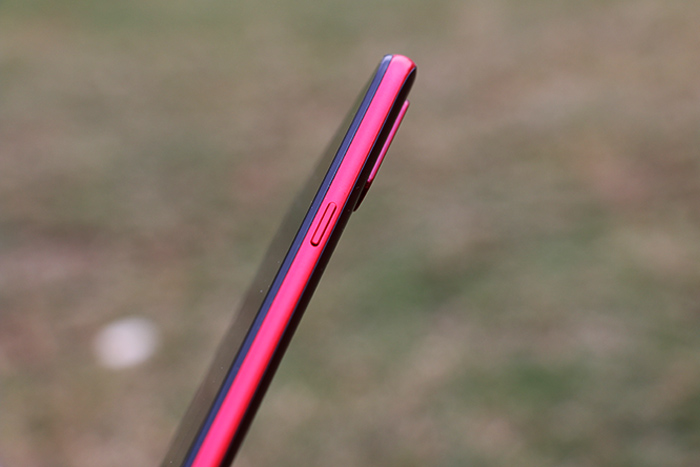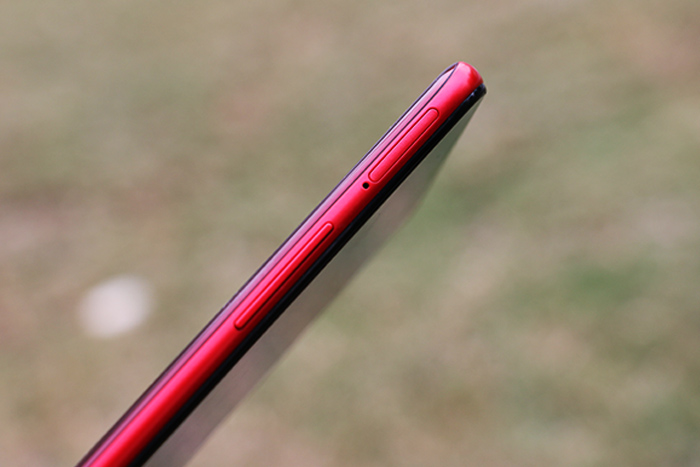 The power and volume keys are very clumsily placed on each edge of the phone which are difficult to access simultaneously with one hand and in the middle of some working, your ring finger or the baby finger might touch wrongly on the edge of the screen in an attempt to press the volume button with your middle finger.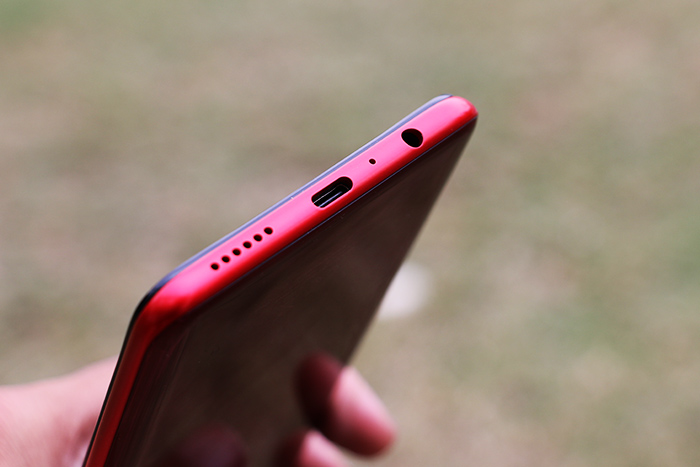 At the bottom, USB Type-C is a pleasant addition in an entry-level phone which is not the part of package in Galaxy A10 and A10s. Besides, an audio jack, microphone, and speaker grille can be seen in their usual places.
Front of the phone offers a bigger 6.5 inches screen which Samsung is calling Infinity V-display. The selfie camera is locked inside the notch and on the top edge lies the earpiece.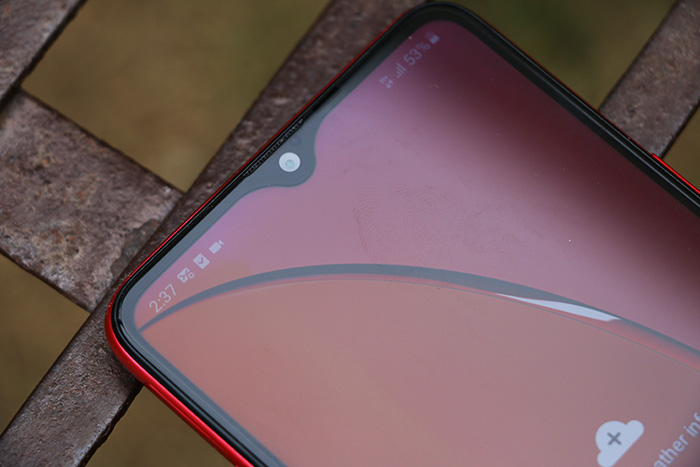 It is a TFT display that is not very bright by default unlike some better screens Samsung uses in its mid-range and upper mid-range phones. However, it's indoor visibility is good and so is its performance in the outdoor where, at full brightness level, the screen looks reasonably visible. The only challenge it faces is when playing a movie or a game when things get really dull.
The screen offers vivid colors, sharp icons and text, which can further be spiced up from the display setting area. One UI has a plethora of menus to handle visibility enhancements.
Although it is not as cool as an AMOLED screen, the movies and games are a treat to watch on such a big screen.
Galaxy A20s is very loud through its speaker at the bottom but its sound gets muffled when you hold the phone horizontally and the speaker gets blocked by your right hand; an easy fix is to rotate the phone and bring the speaker on the left side. 
Performance and battery
Galaxy A20s comes with an older octa-core chipset, Qualcomm Snapdragon 450, coupled with 3GB RAM and 32GB ROM, which can be further extended to 512GB through micro SD-card.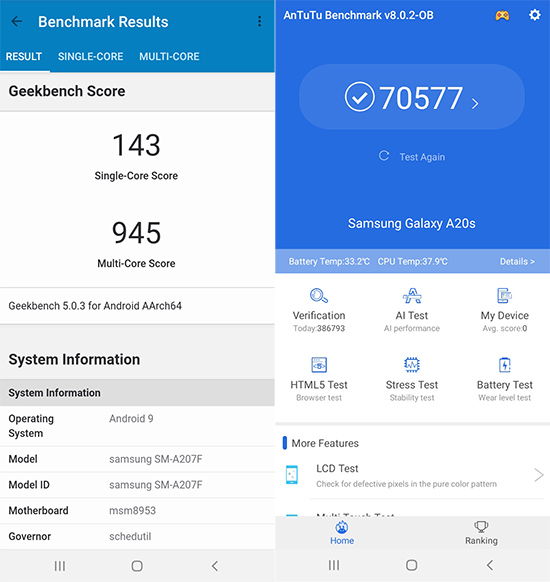 Being an entry-level phone that features a slower processor, we shouldn't expect much out of it. Nevertheless, A20s shows a decent performance with a normal usage pattern that may likely include calling, texting, listening to songs, social media, movies and games, all, without going hard on it.
Samsung hasn't designed it for aggressive handling; however, it barely survived our heavy multitasking. Though it runs smoothly games like subway surf, it badly lags at the time of switching between apps, in the middle of PUBG, the frame drops and sometimes the sound and video don't synchronize. 
The phone provides face unlock and fingerprint scanning, but they aren't among the fastest unlocking systems. Both offer some additional features apart from unlocking the phone. There is a way to use either of them as a preferred way to unlock certain apps.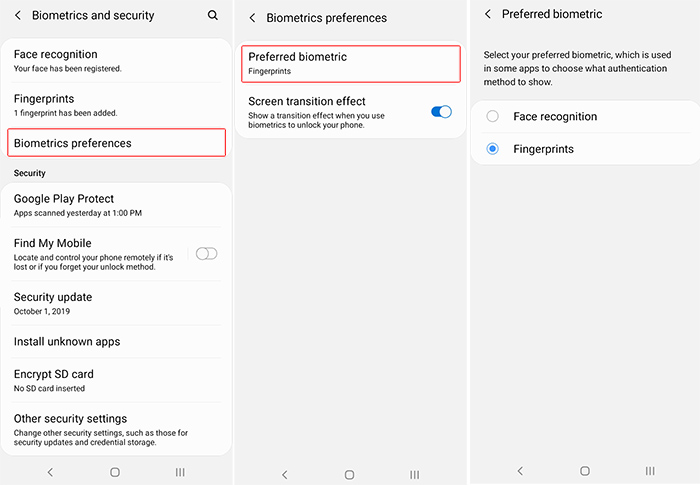 Samsung Galaxy A20s has an impressive battery despite being 4000 mAh, it can easily give you a backup of more than one day with mild usage. It ran for 9 hours 11 mins during back to back movie test. 
In another round, it consumed 62% of the battery during our 4.5-hour dedicated battery test. For this test, it is our usual practice to use mobile data with both the 4G mobile SIMs inside and active. 
Video recording is where phones waste most of the power. A20s consumed a mere 7% of battery after 30 mins of recording. Just to give you a clue, recently, Nokia 7.2 discharged 14% of the juice in a similar test.
Find below the complete result of the battery test.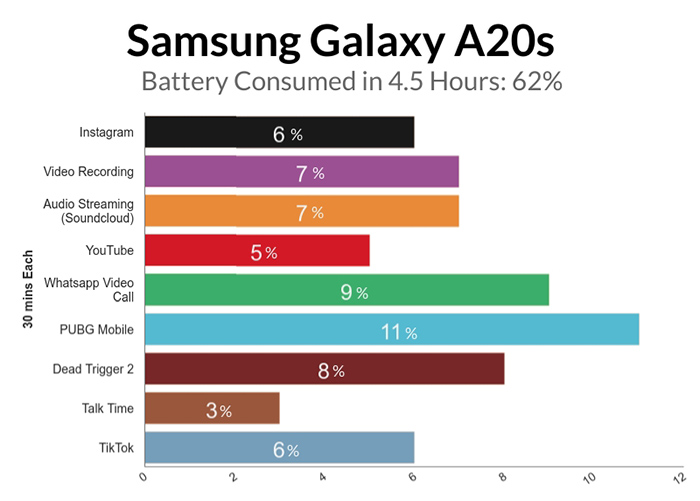 The Samsung Galaxy A20s comes with Android 9.0 and One UI 1.1 on top of it. This custom skin from Samsung is one of the better organized pieces of software that is loaded with a plethora of options for customizing the entire environment. I personally like One UI for its placement of menu items under the relevant category. 
Although Android pie does not offer a night mode yet, One UI can provide a taste of it through its own 'night mode' that can be found in the display setting area. There is also a way to install a 'high contrast theme' should you find difficulty reading the text on the default theme. 
Samsung has done some extra effort here for visibility enhancement. One can make use of dozens of options for making the screen comfortable as per need. High-contrast fonts, color inversion, and magnification are few of them.
However, not all is as cool as it is said. Magnification is a very tricky area that needs some serious attention from the Samsung developer team. When turned on, the window overlaps the screen content in a way that it becomes hard to read and focus on.
I must say, Samsung has injected some really cool themes in the One UI, though most of them are paid, they are well designed for almost every age group.
Camera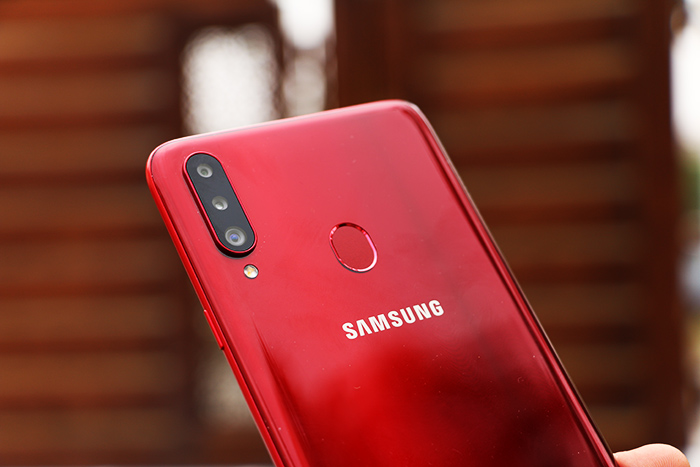 Samsung Galaxy A20s boast a triple camera on the rear side comprising 13MP primary (wide angle), 8 MP ultra-wide and 5MP depth sensor along with an LED flash. On the front side, there is an 8MP selfie shooter. 
The default camera app is very easy to browse and apart from looking for the HDR mode – that is usually hidden inside the camera setting area in Samsung phones – rest of the modes are all easy to navigate.
The good thing about the app is that you can make it as simple as possible depending upon your personal needs. If you are only comfortable with Photo and Video mode, you can hide the rest of them from the camera setting area and even change their order as well.
Samsung hasn't done any fancy work here. Both rear and front camera setups capture the natural colors and do not add extra effects in the auto mode. However, there are some interesting filters and beauty modes available for both front and back lenses that can prove quite handy.
Like A20 and A30s, A20s' camera does not create impressive bokeh. Its subject mapping skill is just ordinary and on par with earlier models. Portraits and landscapes lack desired details, and noise level keeps spoiling the images in low light and the dark, especially.
If you want to read a detailed review and see more camera results of Galaxy A20s, click here. 
However, up-close shots are better in quality than distant photos.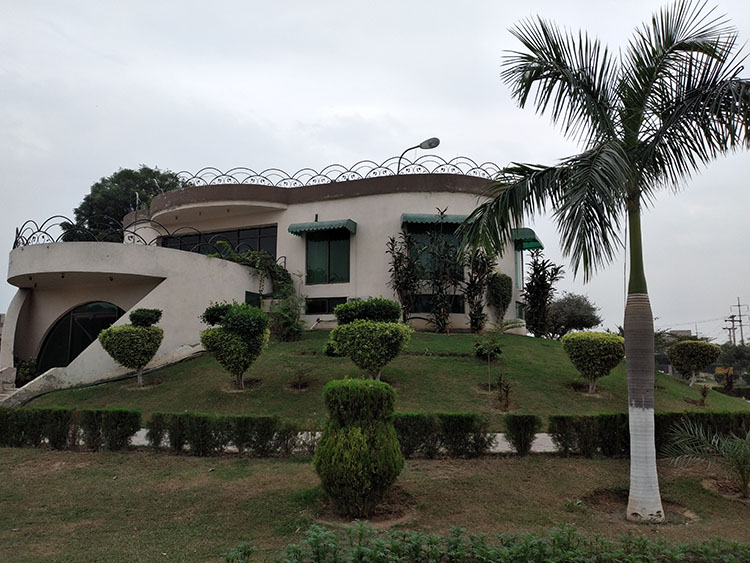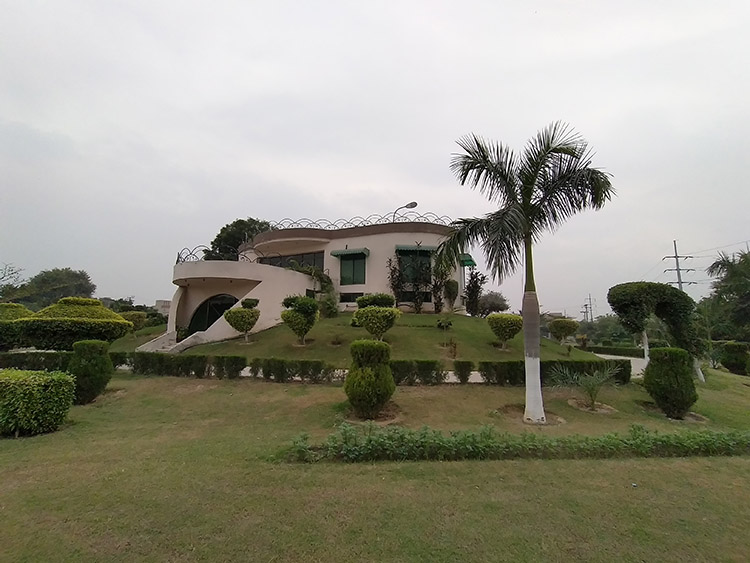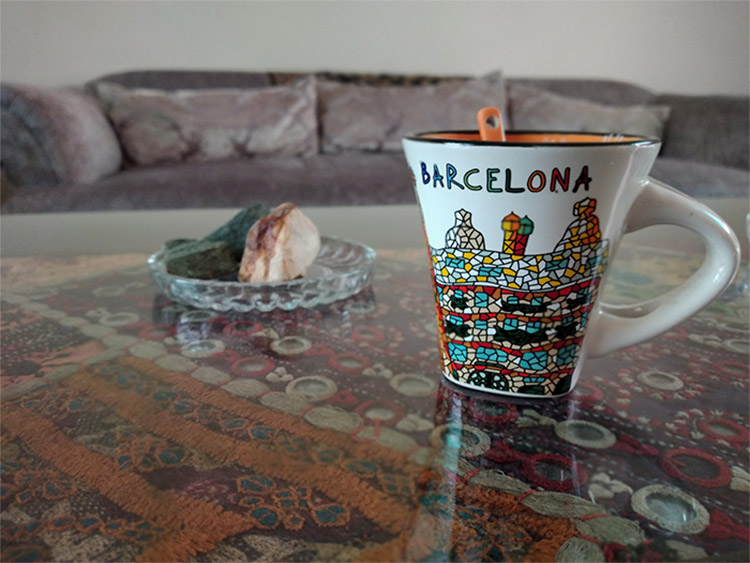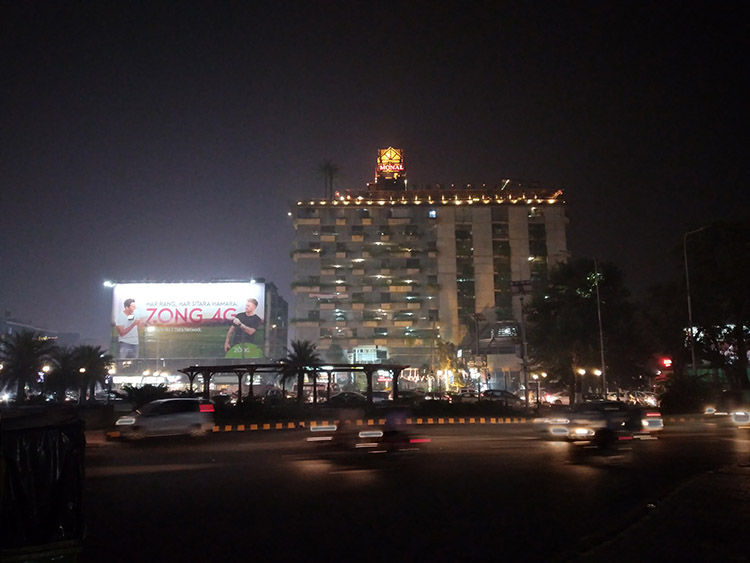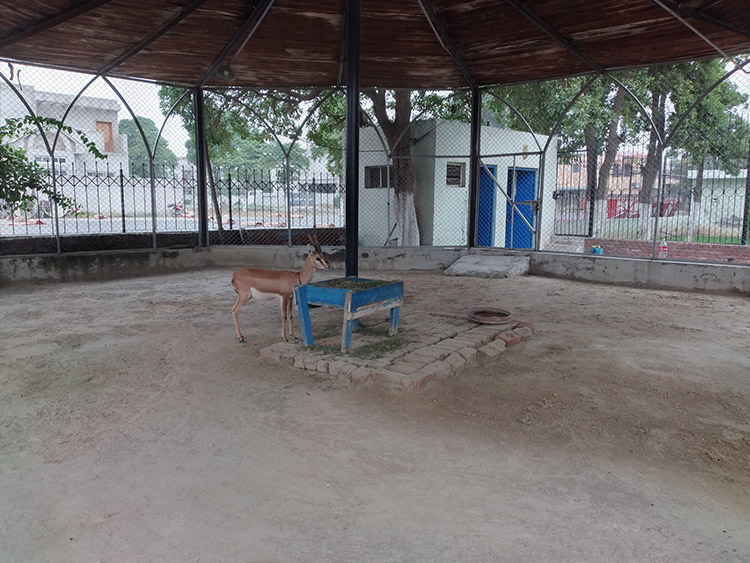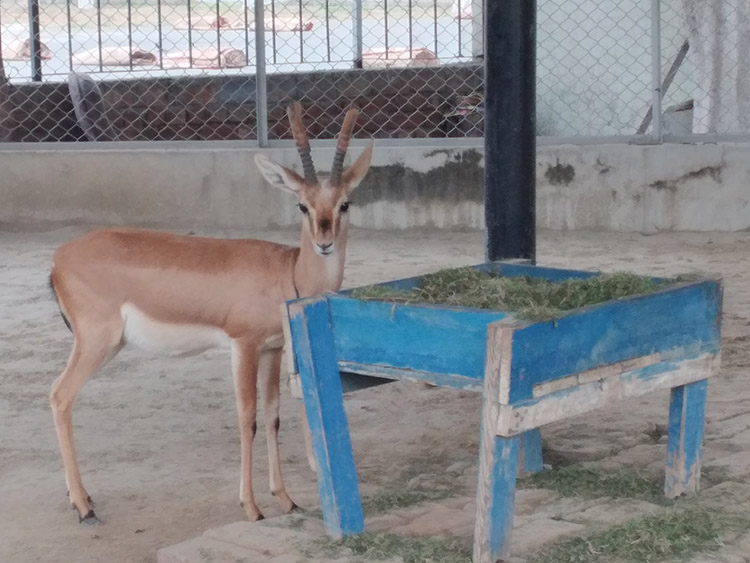 Verdict
Samsung A20s is the latest iteration after A20 that was also launched in 2019. Despite offering a simple design language, this entry-level Samsung phone can give good display results on a bigger screen. It gets sluggish during heavy multitasking but for normal daily usage, its performance is smooth. Although the battery life is impressive, its camera is really ordinary.