Realme has given us three variants this time that makes the Realme 8 series a trio – Realme 8 (basic model), Realme 8 5G, and Realme 8 Pro.
In contrast to five variants in the previous series, this could be an attempt to keep things simple; still, the base models make it harder to choose between the latest processor or a bigger camera.
The 5G version gives us Mediatek Dimensity 700 5G based on a 7nm design; the Realme 8, sadly, gives us a two-year-old Mediatek Helio G95. However, the latter is tempting its audience with a Super AMOLED display and extra megapixels in its 64MP camera vs. Realme 8 5G's 48MP primary lens.
Both feature mega 5000 mAh batteries, but Realme 8 steals the show with 30W Dart Charge technology which is merely 18W in the 5G version.
By the way, Realme 7 also featured a similar battery combination, but it is definitely behind with a 48MP main lens and an IPS LCD.
Realme 8 Specifications
The review unit we have has the following highlighting features.
Display: 6.4 inch Super AMOLED
Chipset: Mediatek Helio G95 with Mali G76
RAM/ROM: 6GB/128GB
Camera (rear): 64MP + 8MP + 2MP + 2MP
Camera (front): 16MP
Battery: 5000 mAh with 30W Dart Charge
Design and Display
· Average looking design
· Glossy back panel and smudge magnet
This budget phone comes with an average design language. Its shiny back panel boldly displays the slogan "dare to leap" that runs on a vertical strip, showing a rainbow effect with every tilt under the light source.
The rest of the panel gives a plain plastic look while carrying a quad-camera setup with lots of resemblance to cameras on Samsung Galaxy A21 and Galaxy A22. I am not sure, who got the inspiration first, but we have seen this camera arrangement on multiple devices.
At 177 gms, the 7.99 mm thick phone is very comfortable to hold.
We have the Cyber Black color for review that uses a grey coated plastic frame for holding together the rear panel and front glass. Everything blends well, and we can find all the essential controls in usual places.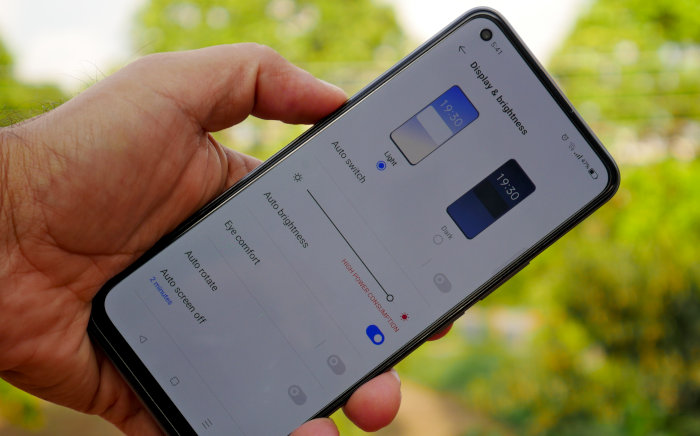 Flip the phone, and you come across the Super AMOLED display of 1080px resolution. I am not a big fan of bezels, and I believe no one likes them. On Realme 8, they are noticeable on all four sides. As usual, the top and bottom edges are heavier.
At least there is no dewdrop notch in the middle that always intrudes and takes away the display. Instead, there is a punch hole on the top left part of the screen for housing the 16MP front lens.
Realme 8 offers a 60Hz refresh rate that pro gamers might like even in the presence of a gaming chipset and AMOLED screen, particularly when the most immediate and less costly rivals offer 90Hz and above.
The display setting area on this phone is deserted and dry with only a basic level screen color temperature slider, in addition to the usual auto-brightness and eye comfort toggle keys.
Performance and Battery
Decent gaming performance
Few internal glitches
Realme 8 inherits the Mediatek Helio G95 gaming chipset from its predecessor. For graphics handling, Mali G76 does the job. We also found a similar combination on Infinix Note 10 Pro that gave us a tremendous gaming performance.
8GB RAM and 128GB internal storage on Realme 8 are enough to keep things running smoothly without fear of getting stuck. However, if you are too fond of storing movies and shooting 4K videos, I suggest buying an external memory card.
The octa-core chipset features 2 high-performing A76 cores clocked at 2.05 GHz, whereas the rest of the six A55 cores reach 2.0 GHz.
On the Antutu benchmark app, Realme 8 scored 330822 in contrast to 354680 of Infinix Note 10 Pro. But this result is far better than Redmi's Note 10 (274193) even Realme's 7 Pro 285910.
Although we didn't come across a major problem in our everyday use, a few glitches need to be addressed.
The fingerprint scanner is a hit and miss and doesn't respond quickly on many occasions.
The apps sometimes get stuck and required us to reboot the phone. It happened with us for Netflix and Sound cloud.
The phone doesn't always connect to the closest Wifi router that also required a manual shift mostly.
Gaming is a smooth experience overall. Online games like PUBG and Call of Duty gave us no reason to worry about. PUBG can run at HD graphics, or you can choose an ultra-frame rate. It runs on 30 fps with a good connection.
60Hz refresh rate limitation is strongly felt while gaming, and I am sure Pro gamers wouldn't like it despite some vibrant colors on the screen.
The single firing speaker at the bottom produces reasonable loudness that is more treble-driven but doesn't annoy much. With earphones on, the sound quality goes up considerably, and you can also tweak the sound setting area that offers some useful customization.
The 5000 mAh battery and a 30W Dart Charge is once again a compelling combination. The phone charges in under an hour, but it might take a few minutes more if the room temperature is higher. With varying temperatures, we noted 68 minutes of charging time as well.
Battery consumption is one of the prominent features of Realme 8. The device can easily survive a whole day, and with a little moderate use, we noted it was going beyond a day.
Checkout best mobile phones with the longest battery life
On 4G data, PUBG ate some 14% battery in an hour. You can expect to get 6 to 7 hours of battery backup for online gaming. In our video loop test, we got an impressive 26 hours of drain time. Most of the phones we tested recently don't come closer to this mark.
If you want to see the Realme 8 battery test video, take a look below.
Camera
Decent daylight performance
Poor low light images
Auto focus isn't reliable
Compared to the 5G version that features a 48MP primary lens, Realme 8 stuffs more megapixels into its camera setup. Another area where the latter excels is the presence of an 8MP dedicated ultrawide angle lens.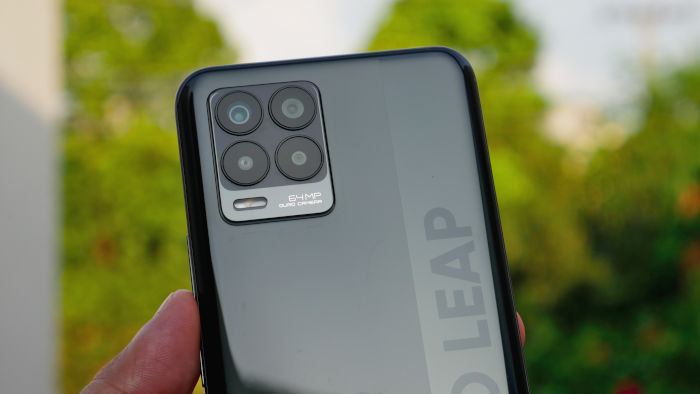 The rest of the two lenses include a 2MP macro and a B&W sensor.
In good daylight, the primary lens captures decent shots with vibrant colors and reasonable details. With the AI toggle key, it over sharpens and further saturates the image.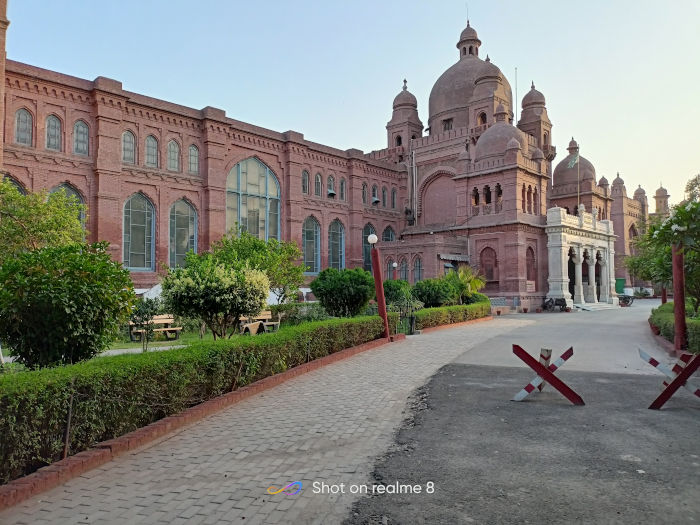 The digital zoom can take you 10x closer to the subject; however, details and accuracy remain pretty decent up to 2x.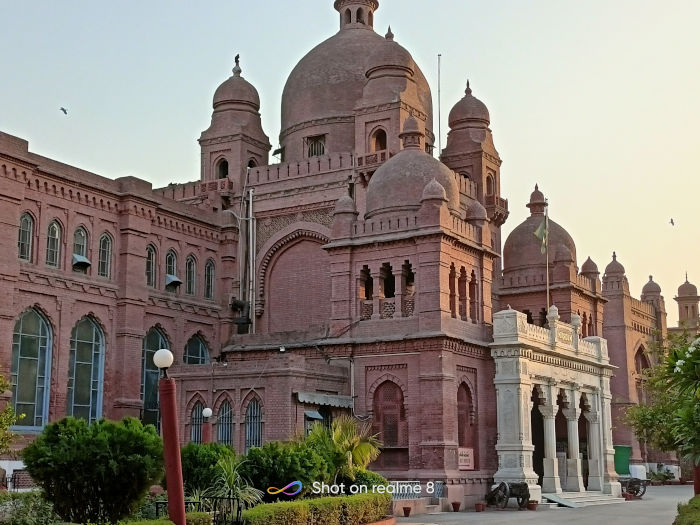 Beyond this zoom level, the camera starts to bring down the quality of the image considerably. It can still look acceptable on smaller screens and social media unless you need to throw it on a bigger screen only to find out a washed-out image.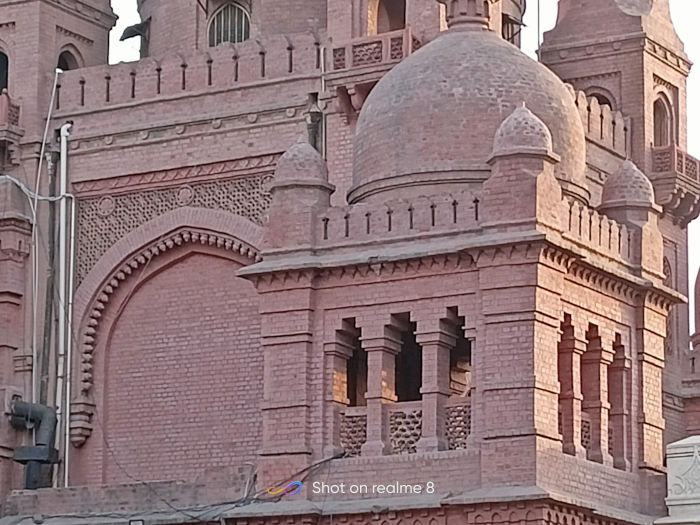 The 64MP mode, as usual, captures a bigger image than what the standard mode takes; it doesn't bring any considerable improvement in the level of details.
Ultra wide-angle lenses on smartphones aren't great yet. They usually provide softer images that are in no way comparable to the standard modes. Once again, the ultrawide shots look great on the smartphone screen, but the actual image size on PC would show a completely washed-out result.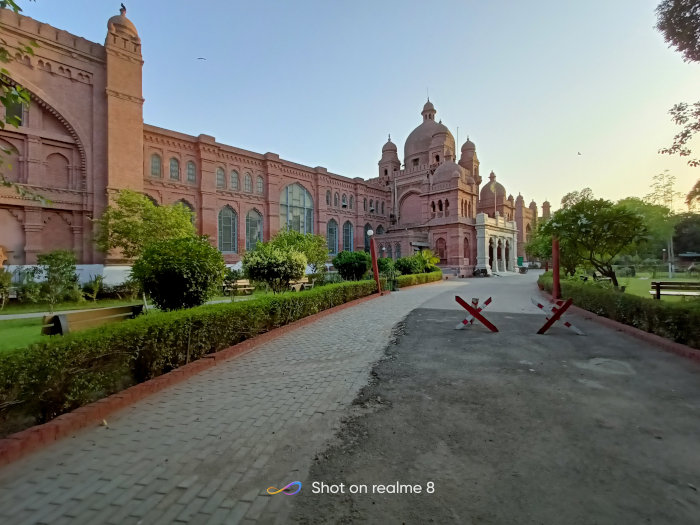 Evening and night shots are not as entertaining as the day images. The noise creeps in, and the camera starts to produce blurry images. It struggles to lock focus that mostly becomes a pain in the neck.
The indoor pictures and even the videos don't impress either unless the light is extraordinary.
Even the night mode doesn't help much in such a situation. Despite the time it takes for extra processing and fine-tuning just to reveal more details, the result isn't as promising we usually expect from a dedicated night mode.
The 2MP macro lenses are not more than a marketing gimmick. But they are in trend. On Realme 8, the macro lens requires some patience. Four out of five times, I happened to come across a grainy and soft image.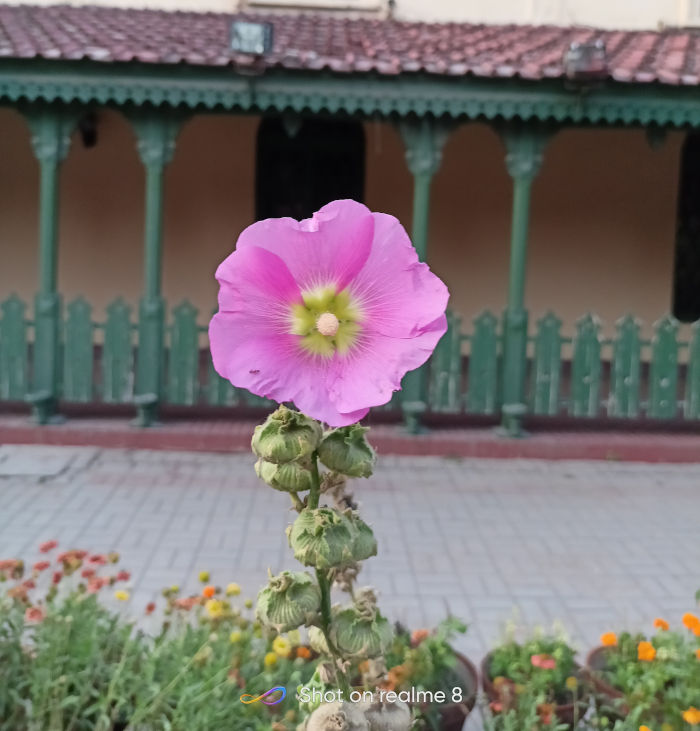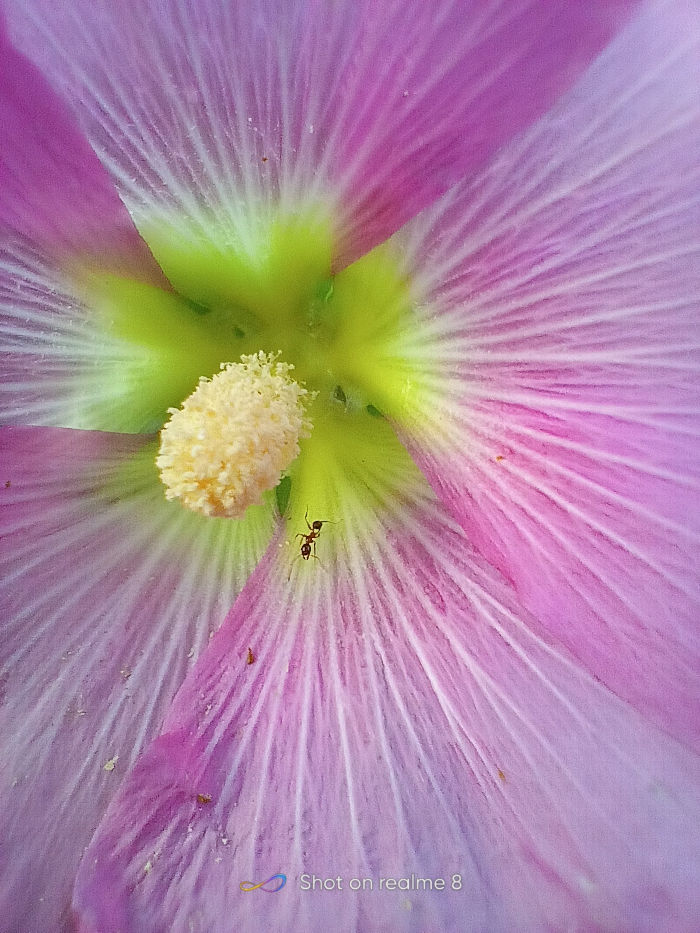 The 16MP camera on the front can take decent selfies. The night mode works better for the front lens than for the rear camera. However, don't expect it to grab great facial details.
The phone can shoot 4K videos at 30 fps from the rear camera, whereas the front can only go as high as 1080p res. We used ultra-steady and ultra-steady max features for some of our videos to avoid annoying jittering, but it came at the cost of low resolution. Ultra steady shoots in 1080p mode, whereas the ultra-steady max further downgrades the resolution and quality.
Verdict
Realme 8 is a blend of good and average. Where you get reasonable gaming and excellent battery performance, the camera doesn't do justice. Low light images and videos are below par. Similarly, the stabilization doesn't produce an acceptable video quality unless shot in ideally bright light.
But the truth is you can't get everything in this price slot. For those who aren't into low light photography – especially the tik-tokers or video makers – and they don't bother to take awesome night pictures, a 2-days battery and reasonable performance might lure you to try this phone.