With the arrival and popularity of action games in Android, the genre of board games went dormant for quite a time but now it has gained revival and some best board games for Android have started popping up and have been gaining popularity ever since.
The appeal of board games is based on their social nature. From the physical board game to the digital one on your phone, the transition has been seamless and such games have proved that good game mechanics don't target any single game genre like adventure games on android, but can also be displayed in board games for Android.
You may spot a lot of similarities between some mind-twisting puzzle games and these best board games for Android, that is because of the fact that both these game genres don't have fast-paced graphics and don't need quick reflexes like in action games.
Risk: Global Domination
PROS
Multiple game modes available
Guided tutorial mode and in-game help
4 difficulty settings for rookies and veterans
Fun animated avatars
CONS
Terrible online play
After playing for some time, it gets predictable
The best board games for Android are not only limited to orthodox games. Some new ones come with a spicy twist. Risk is a board game for 2-6 players that contains a world map with continents divided into multiple territories.
The goal is to eliminate your enemies and take on the ownership of the entire world and in doing so, you risk it all, as the name of the game suggests.
The territories are assigned to players randomly and the units on each territory are also random. You can also choose to manually distribute the territories but that's too cumbersome as compared to the automated process.
Fleet Battle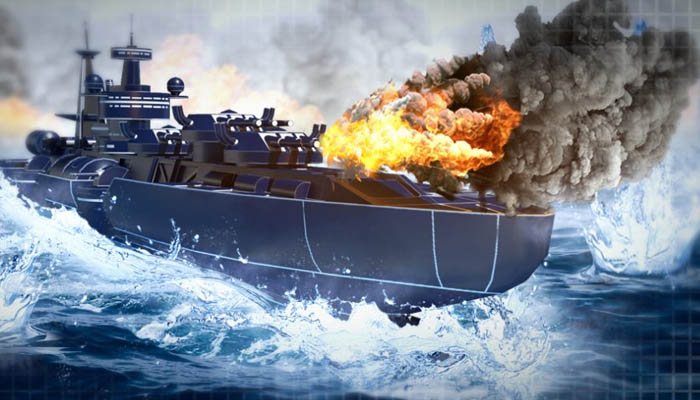 PROS
Interesting gameplay
Easy to get acquainted
Addictive
CONS
Lack of tutorials
Same dark background
Intrusive ads in the free version
Fleet battle is a modern take on Battleships game that was popular in the eighties and was played on an actual board. Players must locate and hit enemy ships before their own ships are discovered, using a simple tap motion on the grid. A 'hit' is shown in red, and a 'miss' in white.
It also has an interesting online mode where you can compete with players around the globe. The more interesting one is the local multiplayer mode where you can play with your friends if you both are connected to the same wifi. When playing against the computer in single-player mode, you can also change difficulty settings.
Catan Universe
PROS
Clean layout
Easy game rules
Neat graphics
CONS
Noticeably buggy and glitchy
Getting used to may be difficult at first
Not so promising rewards
Catan is undoubtedly one of the best board games for Android with a cult-like following globally. Numerous additions and new variants of the game have ensured ongoing entertainment and playing opportunities.
In Catan Universe, players have to build cities and trade raw materials skillfully in order to become the ruler of Catan. You can choose to play the basic board game "Arrivals on Catan" in multiplayer mode, as well as the introductory game for "Catan – The Duel," for free.
Over time, you'll unlock the Single-Player and Custom-Match modes for the basic "Arrival on Catan" scenario permanently to play against the AI or friends.
Real Chess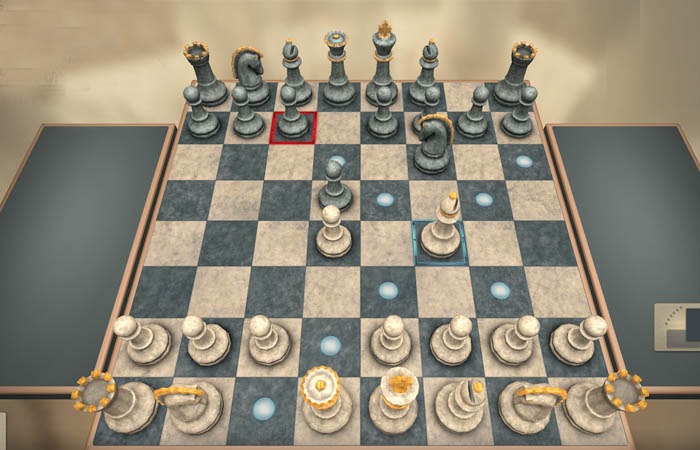 PROS
Great graphics
Online play
Two player
Great difficulty level
CONS
Poor sounds
Limited customization options
Lack of tutorial for beginners
In a list of the best board games for Android, how could we forget to include a chess game? No other board game matches the complexity and legacy of chess but that's not it. We choose the Real Chess app over thousands of others because of certain reasons.
This one presents amazing graphics with a 3D effect on the pieces and the board. The ability to change the appearance and the style of the board as well as the pieces makes it pretty unique among others, especially when the pieces are so elegantly designed. You also get a fair difficulty level which you can adjust according to yourself.
Words with Friends 2
PROS
Great interface
Variety of modes
New words added with an update
CONS
Excessive ads and no way to remove them
You have to buy power-ups and coin packages
Less rewarding
This one is not your ordinary word game. Words with friends 2, deserves a place on the list of best board games for Android because of the unique word challenges that you must complete by beating themed WordMaster characters.
Next up is the new Lightning Round mode. This is a team-based multiplayer section that has you competing with a team of up to 5 players in order to face off in a match to see whose team can score the most points. It's the modes and graphics that give this game a twist of excitement.