If you are in the habit of straight on downloading and installing apps from Playstore, you might not have heard about APK installers. However, if you dwell deep into the Android world and want to manually install APK files that are unavailable on Playstore for some reason, these best APK installers will definitely help you a lot.
For those of you who don't know what it is, APK installers are apps that can be downloaded from Playstore and help you install new apps as well as manage already installed apps.
Though APKs can also be installed via the in-built installer on your Android device, these third-party installers give you much more usability and control to take more actions like sharing an app and uninstalling a batch of apps instantly instead of taking long hours to uninstall them one by one.
Here are some of the best APK installers you can enjoy in 2019.
App Manager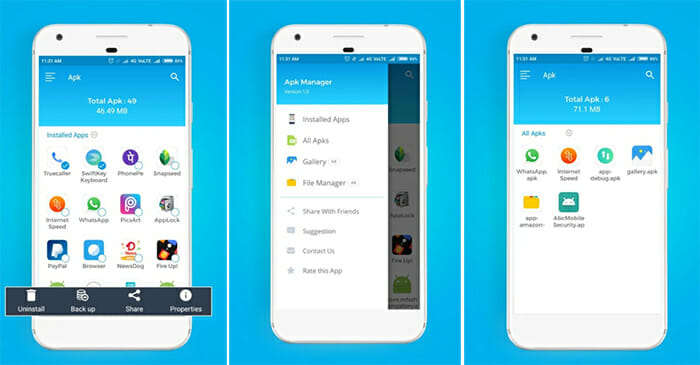 App manager is not only one of the best but undoubtedly the best APK installer and manager we came across yet. It presents options that are rarely seen in any installer.
Not only does it let you locate and install APK files from your storage, but it also lets you extract and share APKs of your system apps which include even the live wallpapers that come pre-installed on your phone. You can also add your most-used apps or favorite apps in a dedicated category called "favorite apps."
The design is great and is super easy to use. All of these nifty features definitely make the App manager top the list of best APK installers.
APK Analyzer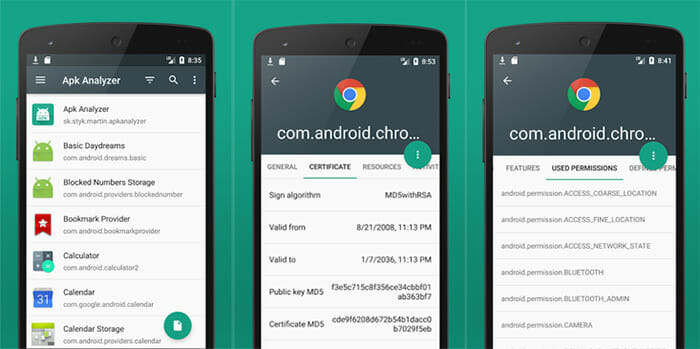 As the name suggests, this app is much more than your average installer. Not only does it provide you all the necessary features of a normal installer app, but it is also equipped with some extra features that can prove a delight for the users who want more control over their device.
With a click on an app, you can view the detailed analysis of that app including its certificates, user permission, and activities as well as services affiliated with it. Besides, you can easily do the usual stuff including extracting an APK from the already installed apps.
App Manager – Apk Installer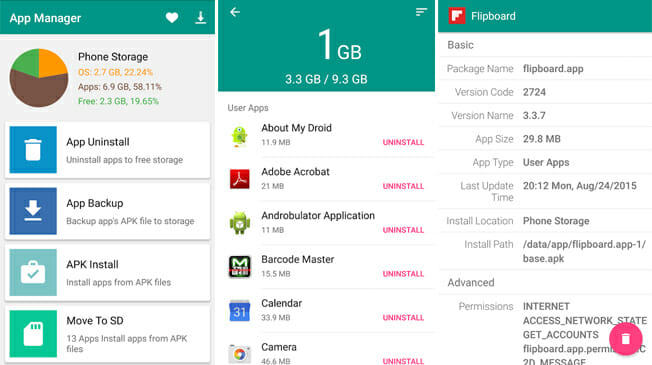 One of the things about these installers is that the names are quite similar and it can really get frustrating if you come across the one with the same name but doesn't have that many features, so, pay close attention to the names.
App manager is yet another one among the best APK installers that is pretty quick to use and manages all your apps with efficiency, as well as being light on your phone's resources. You can also back up important apps as APK files to use in the future.
The UI is the best thing about this app. Upon opening the app, you come across four categories namely App uninstall, App backup, APK installs, and Move to SD card, and that's pretty much it. Though almost all the installer apps perform similar functions, it's all about efficiency, which this APK installer delivers amazingly.
Apk Installer / Apk Manager / Apk Sharer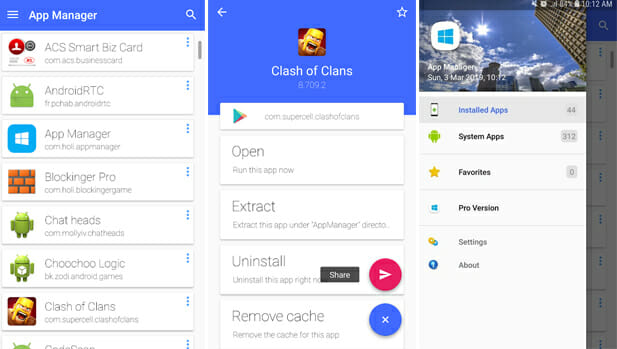 In case you are wondering, YES! This is really the name of the app on the Play store but doesn't get turned off by that as this app is capable of almost everything you need to manage your installed or uninstalled APKs. The main reason for this one being in the best APK installers is basically its simplicity.
It also shows you the size of the installed app and the actual APK size. You can also batch install and uninstall multiple apps simultaneously and even APKs from your internal or external memory including an SD card.
One Click Apk Installer & Backup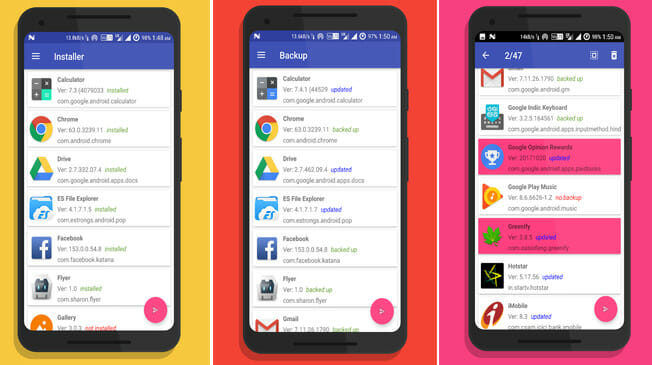 In the world of the best APK installers, One-click holds a unique place because of the unique features that it possesses. Just like its name you can perform many features with one click. If you choose to install a batch of APK files manually from your storage, the app has a feature that won't let them interrupt the user's operations, and the installation will continue in the background.
With one click, you can also backup your apps in a batch and that, too, will not need user interaction and will continue in the background. Other than that, this is by far the best-looking and the most simplistic installer app.