Redmi 8A is only a budget device that launched for a price tag of PKR 16,000 in the Pakistani market. It is undoubtedly not stuffed with attractive features, but this device does give us a hint of what we might see down the road on budget devices like this one. A massive 5000 mAh battery and that too with type-C support and fast charging feature. Yes, Redmi 8A is one of the few such devices to carry this mid-range trait.
The company is calling it the king of battery, so let's not waste much time finding out, is it really worth it?
Redmi 8A specs
Display: 6.22 inch

OS: Android 9.0, MIUI 11

Chipset: Snapdragon 439

RAM/ROM: 2GB/32GB

Camera (front): 8MP

Camera (rear): 13MP

Battery: 5000 mAh
Design and Display
A device of this price point needs to be sturdy but beautiful too. Xiaomi's Redmi 8A seems to be a combination of both. It comes with a bold color scheme with three variants to look for, Sunset red, ocean blue, midnight black.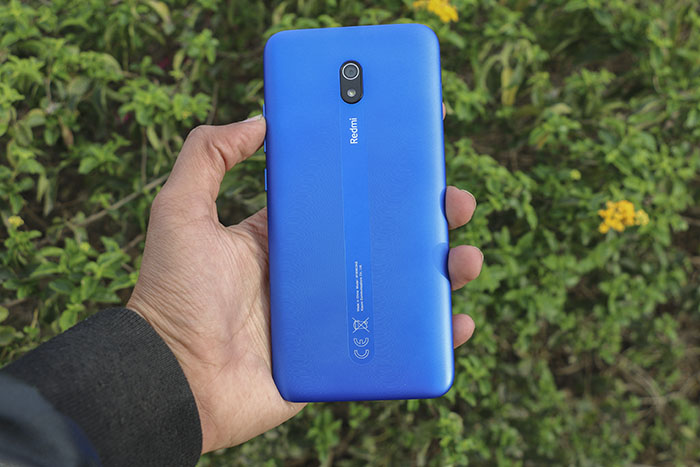 The phone carries an Aura Wave Grip design which, coupled with slightly curved side edges, becomes the reason for a firm grip around the phone. It's a wavey pattern on the back cover that is getting more of a common design element since we recently saw it on Realme C3 and Realme 5i. One of the core benefits for users is its resistance against fingerprints and smudges. A single camera and an LED flash are placed right in the middle inside a vertical pattern-less strip that provides a bit of strength to the overall design scheme.
The camera module sticks out just marginally, leaving no for it to wobble when placed on a flat surface.
The front of the phone is not much different than any other Android phone. A 6.22 inches IPS display that is protected by Gorilla Glass 5 features a dot notch which means, it wastes lesser space on the cutout that is intended to house the selfie camera.
The phone doesn't allow you to hide it for any individual app; you can either switch it on or off for all content types. Turning it off would further minimize the display area, and it will start to look a little odd with two large black strips, on top and the bottom. But, there is a third option in the notch's setting area – "hide without moving status" – which can smartly make up for the shrunken display area.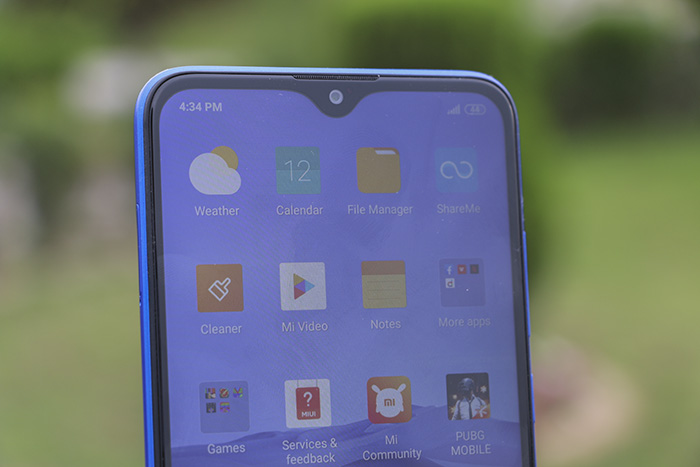 Redmi 8A gives an HD (720 x 1520px) display and a 19:9 aspect ratio that makes it a 270 ppi density, which apparently looks lesser than ideal, but it is quite the opposite. For a phone of this price, Redmi 8A has fantastic display quality in both, indoors and outdoors unless you try to see from extreme angles when things start to get blackish. I would just ignore this tiny issue because of more value this display gives than one or two ignorable compromises.
There is a night mode that exercises it across the phone, but a few apps such as Google's may not abide by the global instruction since this phone comes with Android 9, and the Android-based dark mode starts from the 10th iteration.
Performance and Battery
On the sheet, Redmi 8A gives us an Octa-core chipset, Snapdragon 439 coupled with 2GB and 3GB RAM options, depending upon the country. The internal storage is, however, 32GB that can be extended to 512GB.
8A's AnTuTu benchmark score is 88821 that is far better than what Samsung A20s (70577), Tecno Spark Go (63827), Oppo A5s (72186), and Galaxy A10 (77195) scored during our tests. The phone doesn't seem to support the Geekbench app, as it was never installed.
In our real-life tests, the phone ran smoothly with no major hiccup. Redmi seems to have aggressively optimized it owing to limited resources. Our everyday usage never hurt us with any type of dull response but with games like PUBG and Call of Duty, switching between apps showed a noticeable lag which shouldn't be a significant issue being a budget phone; but, games restarted every time we pull the other one on the screen from the recent tasks. We had to face the frozen screen in many instances as well.
I would say if you are into a gaming session, keep playing as long as you want, or else you will lose the session.
The battery is the area where this phone claims so high. The 5000 mAh bar inside has become a common practice for the budget and mid-range phones. What is not common is USB-Type C support in this price range. Another interesting thing is, the battery comes with fast charging support. An 18W fast charger comes out of the box that can refill your battery from 0 to 100% in 2 hours and 56 mins. Almost similar in result to Realme C3 and 5i that doesn't even boast a type C luxury.
Check out our ranking of the best mobile phones with the longest battery life
So, should we buy this fast charging claim when we have seen Vivo Y19 with a 5000 mAh battery getting charged in 2 hours and 13 mins?

Redmi 8A is good with battery drain. It drained the entire battery in 15 hours and 11 minutes during our video loop test, whereas the 4 hours battery test depleted 36% energy, which is a good performance than C3 and 5i.
Camera
Redmi's second claim is to give a flagship-level photography experience with this little phone. Let's not take it seriously; maybe, they meant this phone has features that mimic the ones in high-end phones.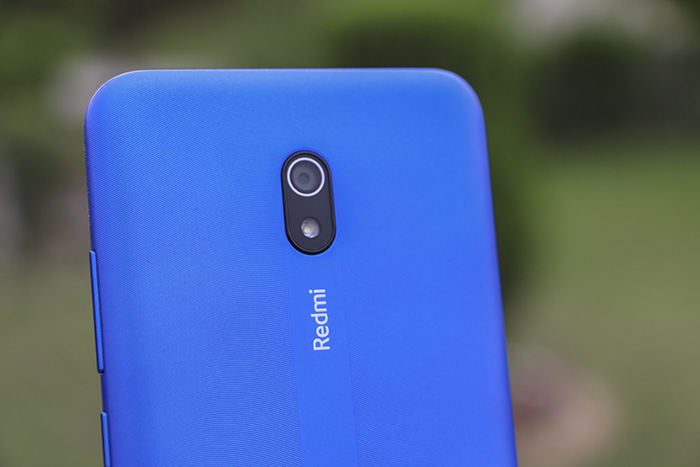 The phone features a 12MP rear camera that carries a Sony IMX363 sensor and an 8MP selfie camera, which is AI-equipped.
The default camera app gives us a plethora of menus and enough reasons to like it, such as Portraits, photos, video, and above all, the Pro menu that provides you with a variety of manual controls to master your photography skills.
Day Images
This single-lens camera phone does a great job with its, what Redmi calls, AI-based algorithmic processing, which is as good as it gets at this dirt-cheap price.
For still photos, you get a standard mode, HDR and AI; all of them have a subtle impact on the final image. The standard mode captures the true colors of the scene, as you can see in the following image.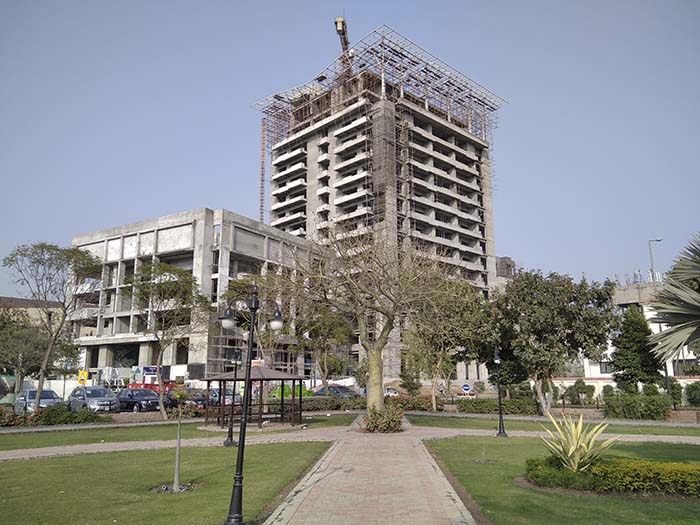 The HDR, however, overexposes the scene a bit, damages some of the details, but not to an extent where things go unacceptable. It's a minor difference from the standard mode. So nothing really big happens with this mode.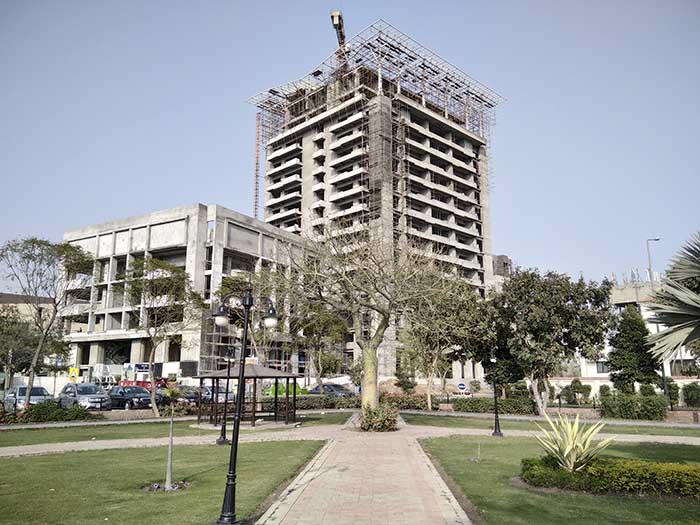 Similarly, AI mode sprinkles little colors on top of the standard mode by subtly boosting the overall color contrast. It's a minor change that isn't noticeable in some cases.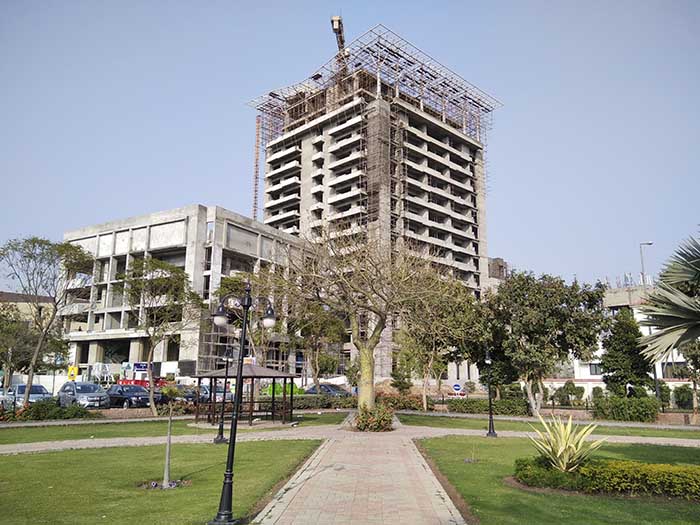 Xiaomi Redmi 8A allows you to zoom digitally up to 8X. At 2x, it maintains the image quality, but further zooming starts eating away the vital detail, which is very much expected. I wouldn't complain since it's a huge challenge for an entry-level phone to go that far; still, 8A doesn't disappoint in a good light. In short, Redmi 8A does an excellent job in the daylight with its single camera and software tweaking.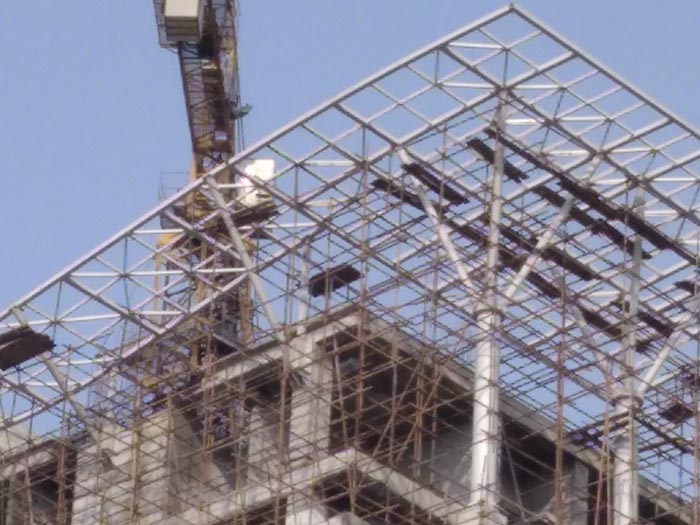 Night Images
The results are not much different than the daylight images. 8A can produce a reasonable result at night under good lighting conditions. Being a single-lens camera phone, it doesn't shy away from grabbing the desired details and color contrast with its standard mode unless the lens faces the light source when the lens glare starts getting prominent.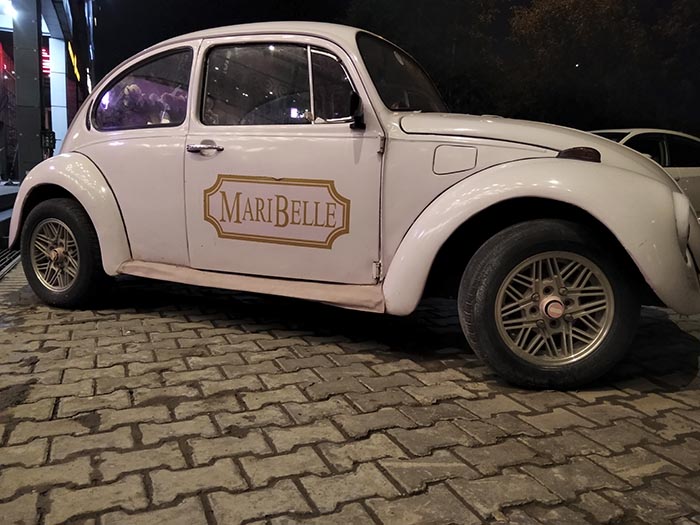 8A registers noticeable noise even under good light, but it remains well within the acceptable limit.
The behavior among all three modes, standard, HDR, and AI remains very much consistent, just like the day shots, and no significant difference can be spotted in the overall image quality.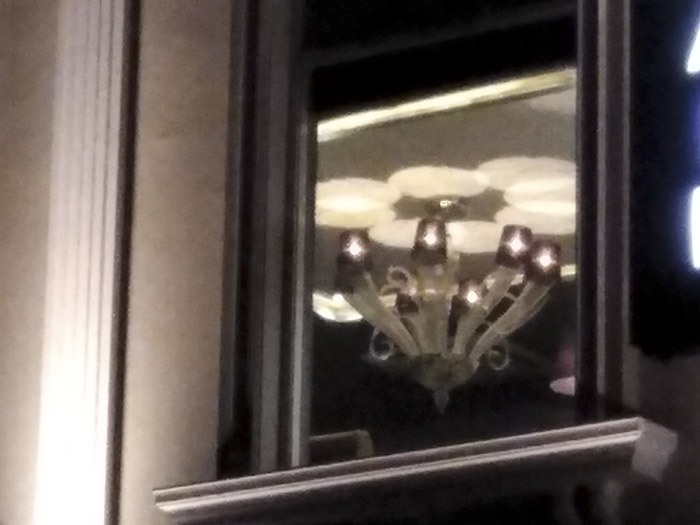 To our surprise, this little phone handles zooming on well-lit subjects quite decently.
Portrait & Selfies
Redmi 8A doesn't have a dedicated lens for portrait or bokeh. It does everything with the help of software processing. Despite this hardware limitation, it can blur the backgrounds and stand out the subject very nicely. The portrait mode catches good details of both human and non-human subjects while creating a beautiful bokeh effect, nearly similar to what we experienced with triple-camera equipped Realme C3.
The 8MP selfie camera catches good facial details while keeping the skin tone naturally. Just like the Realme 5i, which is, of course, higher in price, 8A also overexposes the background unless you tap the HDR mode, which works way better for selfies than the rare lens.
The portrait mode for the front lens works better than many rivals in this league. Night selfies are challenging for even the expensive mid-range phones, this little champion can produce acceptable results in good light, though, loss of detail and noise is prominent, it's still not a spoiler.
Redmi 8A can record videos up to 1080p 30fps from both, back and front cameras.
Verdict
Redmi 8A is an allrounder that doesn't disappoint for being a budget phone. The 5000 mAh battery is on par in performance with some of the expensive options – Realme C3 and Realme 5i – it definitely isn't a faster-charging phone even with a Type C option and an 18W charger that comes out of the box. If you are looking for a fast charging budget phone with a similar battery, Vivo's Y19 is a much faster option in this department.
Alternative
Both Itel Vision 1 Plus and Tecno Pouvoir 4 are better alternatives to Xiaomi Redmi 8A especially in terms of camera specifications, performance, and image results. The two devices also fall in the same price range as the Redmi 8A.