We all have been there where we are watching random YouTube videos and suddenly one of them catches our attention and due to lack of any tool, we are unable to download it on our phone. Well, there are a number of ways to download YouTube videos on Android phones so you can enjoy your favorites anywhere anytime.
Following are the most popular, easy, and reliable ways you can download youtube videos on your Android phone.
Download using the YouTube app
The first and foremost is the ability to download videos using YouTube's own app. Earlier this option was only available to those with a YouTube Premium subscription but now anyone can download videos using the Youtube app.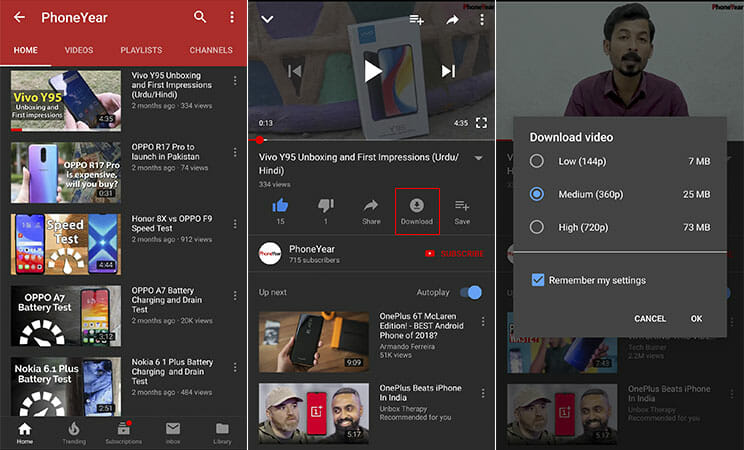 As facilitating as it may sound, it has a catch. The videos downloaded via this method are not saved on your device which means you are only able to access those videos in the library of your YouTube app.
To download via the app, just open your desired video and click on the download button between the share and the save button below the video.
Download YouTube Videos on Android With Tubemate
Tubemate is a free third-party app that allows you to download and save videos on your device. It not only works on YouTube but on Daily motion as well. You have to visit its official website in order to download the app.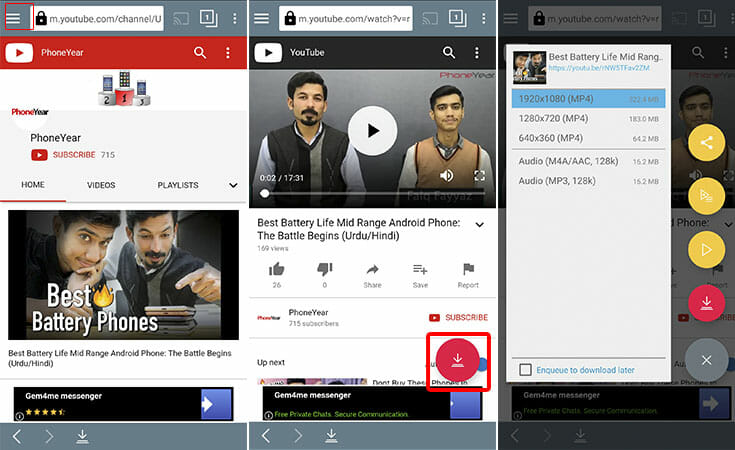 Go to Tubemate website and download the latest version of the app.
Install and open the app and search for your desired video.
Select the video and tap the Download option in the bottom right corner.
When prompted with the option, select the quality of the video you want to download, after that tap the download button again and your video will be saved on your device.
How to download Youtube Videos on Android using Vidmate?
Vidmate is the ultimate solution for downloading youtube videos on your Android phone in any format. It can not only download videos but also has a dedicated video and music player and can also download and convert videos into MP3. Though it is filled with ads, it gets the job done pretty quickly. You can download it from its official website.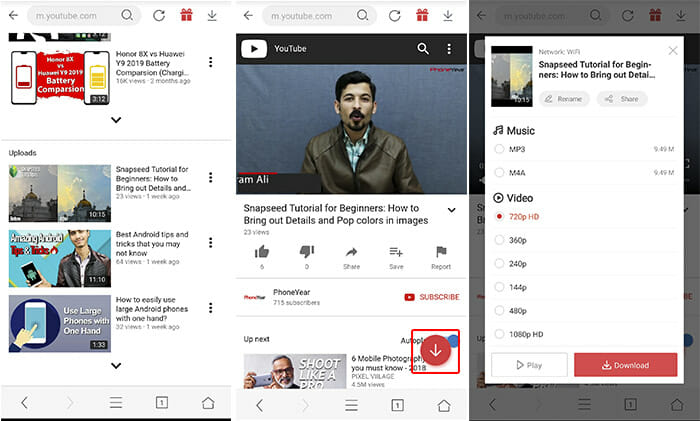 Just open the Vidmate app
Search for your desired video.
(You can also open your desired video in the YouTube app and press share to open it in Vidmate)
Once your video is opened, you'll see an arrow in the bottom right corner, press that icon.
You'll be presented with a list of formats that you want to download your video in, along with their size. Select the one that suits you
Press download and the video will be saved on your device.