Whatsapp keeps on receiving useful features from time to time and ever since the "status" option was introduced, a new trend has been set and people tend to set interesting videos, pictures, and memes as their WhatsApp status. Some of the Whatsapp Status videos and pictures are so appealing that one instantly wants to download them.
You might think that taking a screenshot is the easiest way to save picture statuses but that obviously doesn't work for the GIFs and the videos.
Fortunately, there are a number of ways that allow you to save WhatsApp status videos and pictures on your phone. Here are some of the easiest ones. However, you have to keep in mind that the status only displays for 24 hours before it gets deleted automatically so you have to download it before that.
Download Via File Manager of Your Phone
While most people don't know this, there is a folder on your device that displays all the statuses that you have watched for that particular day and after 24 hours, those statuses get deleted automatically. You just to perform the following steps to download the WhatsApp status video and pictures on your phone.
Just open and watch the status that you want to save
Now close WhatsApp and open file manager on your phone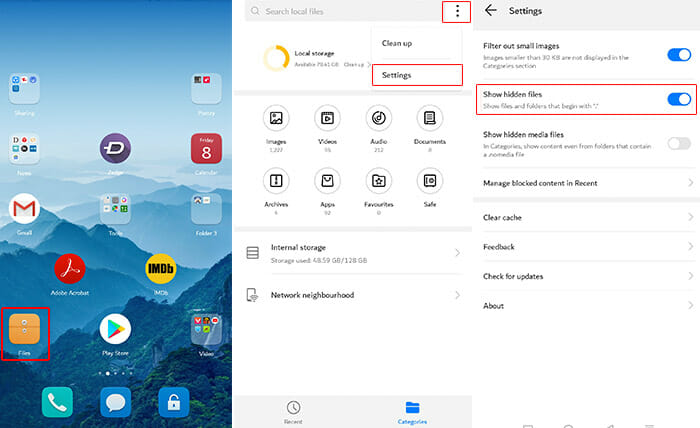 Go to settings of the file manager and from there toggle the "show hidden files" option. This will display all the hidden files on your internal storage
Go to the "WhatsApp" folder and head to the "Media" folder
There you will see a folder named "Statuses". It temporarily stores all the WhatsApp statuses but they get auto-deleted after a fixed time.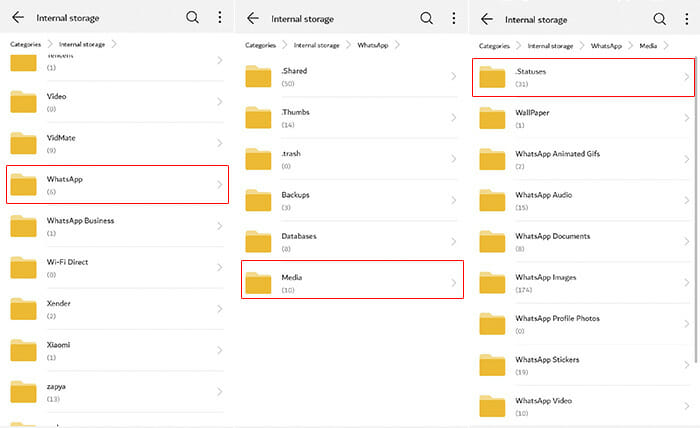 Just click and hold on to the one you want to save. Once it's selected, copy it to your desired folder anywhere in the phone's internal storage and it will be saved.
Download with Status Saver
You can also download WhatsApp status videos and pictures via a third-party app called the Status saver. With more than 10 million downloads and a great ranking of 4.4 on the Google Play store, Status Saver is an excellent option to download your desired WhatsApp status from any of your contacts.
Download Status Saver from Google Play Store if you haven't installed it already
Once the app is installed, Open WhatsApp and view/watch the status you want to download
Now close WhatsApp and open Status Saver, there you'll find all the statuses that you have watched under the images and Videos tabs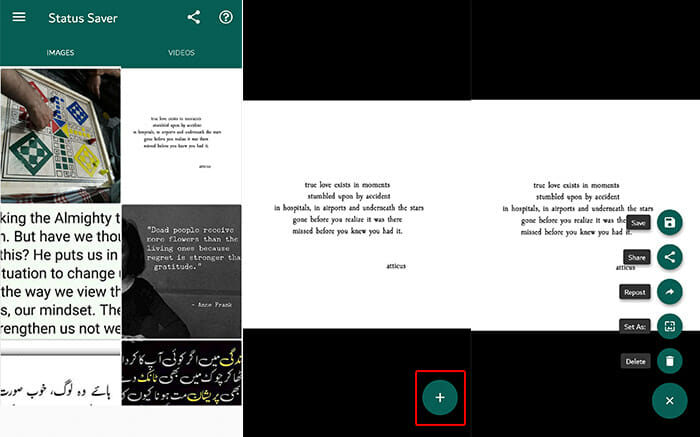 Tap on the status and tap on the "+" icon in the bottom right corner to download it. You can also set it as contact picture or wallpaer from there.
So these were the two easiest methods that can help you in downloading WhatsApp status videos and pictures. Have any other method than these two? Do let us know in the comment section.