Do you have wifi here? what's the password? This is the most common question we ask everywhere today. Most of us keep looking for a wifi connection to save our data bundle. Although, the data is not as expensive today as it used to be some years ago, even then, most of us are reluctant to turn it on for heavy usage.
Smartphones operate with a collaboration of hundreds of apps and processes that run in the background with or without your knowledge. Not only do these data-hungry apps put a lot of load on your processing unit but also they eat the mobile data greedily.
Read on to know how you can save mobile data with some simple measures on your android.
Fortunately, your android phone comes with tons of options to prevent the apps from eating up mobile data. However, keep in mind that since all the manufacturers have their customized skins on top of Android so the steps may vary for each phone, but most steps more or less remain the same for every phone.
You can save mobile data on your phone by taking the following useful steps
Set data usage limit to save mobile data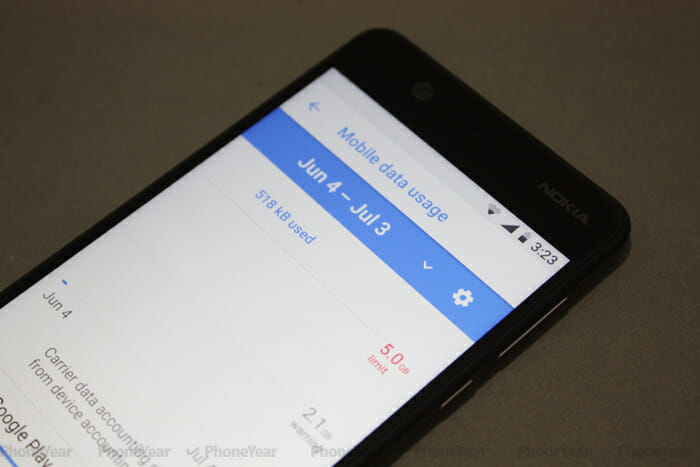 All the android phones have a data usage limit option in the settings which you can turn on to set a data limit and your phone won't cross that limit hence reducing the cost on your mobile data bills. You can also set a warning limit. Go to Settings>Networks & Internet>Mobile Network> Data usage.
Click on the settings icon in the top right corner to set the data limit and data warning.
Once you have set your data warning and the data usage reaches the warning limit, your phone notifies you of this and after reaching the data usage limit, it automatically turns off the mobile data.
Restrict background data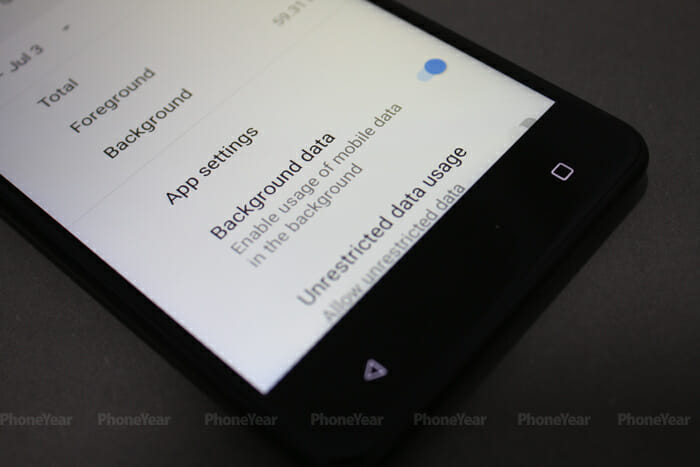 Many apps on your phone need internet access to perform properly they keep accessing the internet even when not opened in the foreground and hence unwantedly keep the data draining out. You can restrict background mobile data for certain apps by going to Settings>Networks & Internet> Data usage> Mobile Data Usage. Here you will have a list of apps. You can choose any app from there and restrict its background data with the toggle.
This will save mobile data on your phone. Restricting background data for a certain app means that the app will only use data when it is being opened, thereby saving your mobile data.
Manage sync settings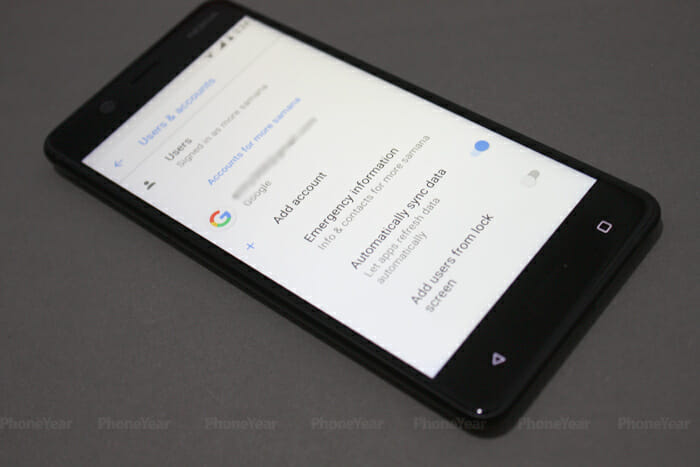 Some apps regularly need to fetch data from the internet to behave properly and present the latest data from servers. Apps like Facebook, Gmail, Google+, and a lot of others use push notification services to update you with the latest notifications and need to be synced to keep you up to date and consume a lot of data in this process. Go to Settings and tap on User and Accounts, from there you can turn the auto-sync feature on and off.
Account settings are set to auto-sync by default on every android, you have to turn off the auto-sync feature to save mobile data. However, there is a downside to it which is that you will have to sync every account manually on your phone.
Turn off auto-update apps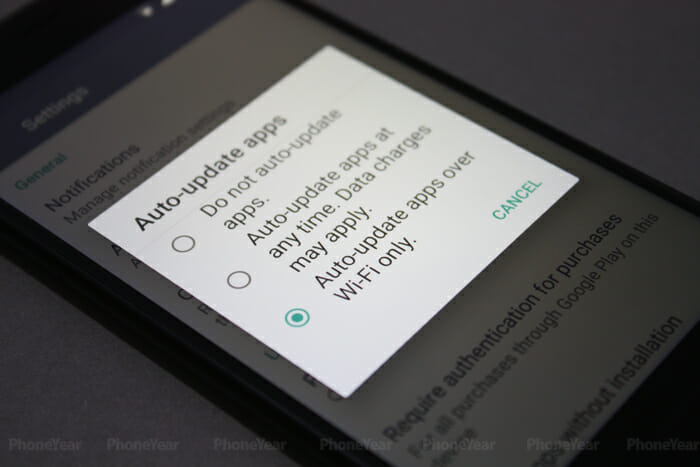 You can effectively manage and reduce mobile data usage open your phone if you turn off the auto-update apps option in the play store. This remains on by default and some users unknowingly leave it as it is, which results in draining more data on their phone. To save mobile data go to Play Store>Options>Settings to choose between different options.
You can either choose to update apps over wifi only or completely turn off the auto-update feature. However, turning off is not recommended since the apps on your phone need a constant update to work properly.
Turn on data saver in chrome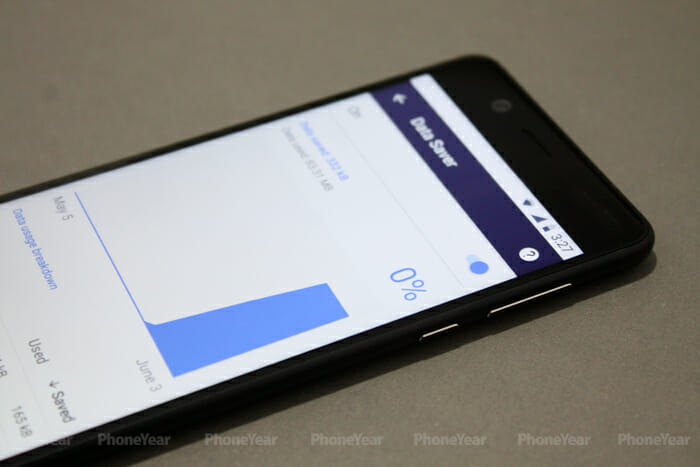 Google Chrome is one of the most popular internet browsers across all platforms including Android. It provides a Data Saver Feature, enabling which results in low data consumption. Go to Chrome and tap the three-dotted Menu in the upper right corner. Tap on Settings and then Data Saver. You can turn it on or off with the toggle.
By turning on the data saver, chrome compresses the data before showing it to you which results in low data usage. Since the data is compressed, the pages also load more quickly.
Manage facebook app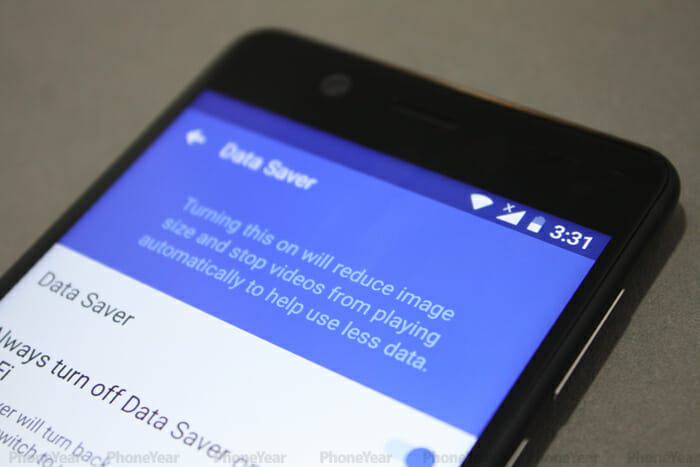 One of the most data-using apps that almost everyone uses nowadays is the Facebook app. Once you open the Facebook app, the videos in your news feed start playing automatically and eat up your data. you can save mobile data by turning this option off.
Tap on the Facebook app and press three horizontal lines on the right. Scroll down to find App Settings and then tap on Autoplay to turn the feature on or off. You can also replace the Facebook app with the Facebook Lite app that requires much less amount of data to run hence conserving your data.
By following the above steps you'll not only be able to save mobile data on your android but also speed up your phone noticeably.