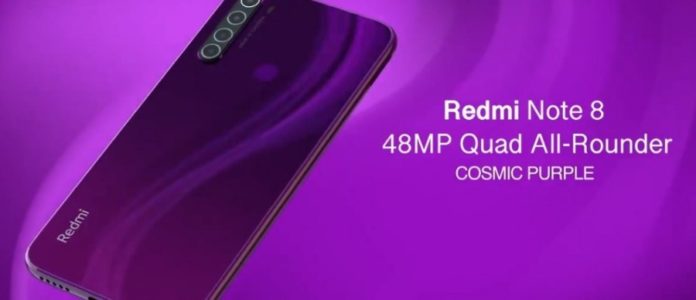 Xiaomi has sold more than 30 million units of Redmi Note 8 series. Under normal circumstances, this may not appear as big news, and these numbers might seem meager. But we must remember that due to the COVID-19 crisis, sales have gone down drastically in the past 4 months. Therefore, managing to sell such a number of units in less than a year is an encouraging sign for a company that has lost a huge share recently in the home market. This conveys that the market is not dead yet, and there is room for recovery.
The number includes Redmi Note 8 and Redmi Note 8 Pro into account. So, this is a combined figure for the Note 8 series. Now let us take a look at what Xiaomi did right to reach such a milestone in such difficult times.
Note 8 specs  
Display: 6.3 inch
OS: Android 9.0
Chipset: Qualcomm Snapdragon 665
RAM/ROM: 4GB/64GB, 4GB/128GB
Camera (front): 13 MP
Camera (rear): 48MP+8MP+2MP+2MP
Battery: 4000 mAh
Redmi Note 8 is a good phone with big battery life. Its 6.3-inch display, although not very big, is still decent compliant to its design. The phone has a good camera quality, which may not be perfect yet. But comparing its low price point, it is a good bargain, which you may find quite rarely. Its price ranges from PKR 29,999 for 4GB/64GB to PKR 34,999 for 4GB/128 GB, which makes it clear that sticking to such a reasonable price point is a major contributing factor to its sales.
Note 8 Pro specs  
Display: 6.53 inches IPS LCD
OS: Android 9.0
Chipset: MediaTek Helio G90T
RAM/ROM: 8GB/128 GB
Camera (Rear): 64GB+ 8MP+ 2MP+ 2MP
Camera (front): 20 MP
Battery: 4500 mAH
A Better yet more expensive mobile phone Redmi Note 8 Pro has all the right things going for it. It has a bigger battery as compared to Note 8, its RAM/ROM capabilities are better. Moreover, its camera quality is leagues above its little brother. Easy to say Redmi Note 8 Pro earns the "Pro" in its name. Its price is slightly above Note 8 with an average model (6GB/128GB) being sold for PRK 43,350 whereas, 6GB/64Gb model sells for about PKR 39,250.
Even it is much better than Note 8; its price is not as high as one would expect. Looking at their great sales data and another new device on the horizon, we hope Xiaomi to do good business concerning its Redmi Note 9 series. Only time will tell if Note 9 manages to beat the record held by Redmi Note 8.