Pakistani celebrities always remain in the limelight, whether they are doing TV shows or commercials. It's become an unwritten rule that whoever star gets popular on TV, the next destination is always TV commercials. In the handset industry, the trend was started by Qmobile initially by featuring Pakistani celebrities as its ambassadors for several low range models. We saw many faces like Atif Aslam, Ali Zafar, Nargis Fakhri, and even Bollywood star Kareena Kapoor endorsing Qmobile in Pakistan. Although Qmobile has fallen out of the limelight, for now, its legacy remains even till today.
Chinese smartphone brands seem to have taken the trend to the next level because they believe the stardom is useful for the sales in Pakistan. Here are some of the top Pakistani celebrities promoting phones and earning huge money.
#1 Fahad Mustafa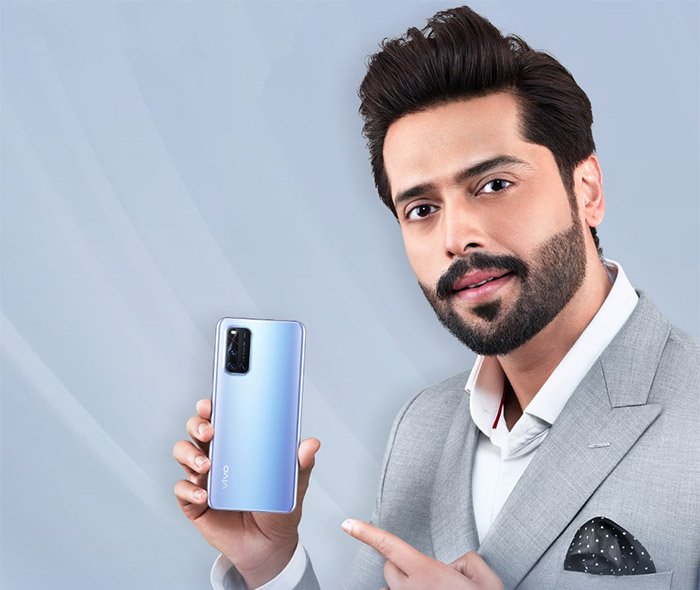 Everyone's favorite host and actor, Fahad Mustafa, has already done a campaign on behalf of Vivo for its V17 series. Here he gets another campaign for the successor of the phone, V19. His career has been going great ever since his hit show "Jeeto Pakistan" took the country by storm. Plus, his career in movies has also been praiseworthy, as his movies rack up big numbers in Cinemas. He has done endorsements for Qmobile and Voice mobiles in the past,, and currently, he is working with Vivo mobiles.
Unlike the V17, as the brand ambassador, Fahad Mustafa appears in the latest campaign alongside a female icon, which we will disclose in the very end.
Also Read: Redmi Note 9 Unveiled
#2 Mehwish Hayat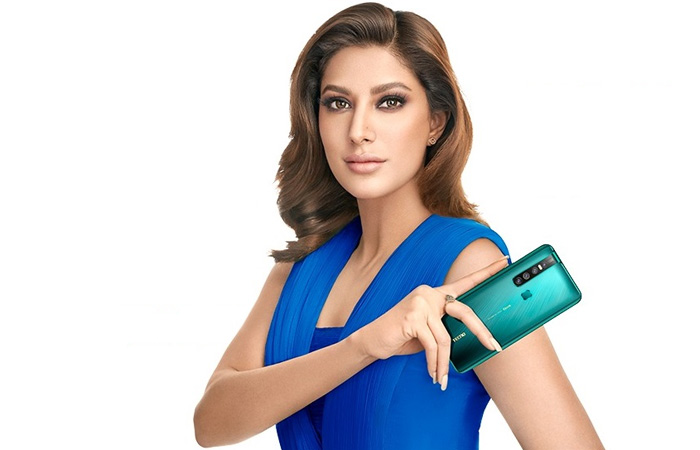 The current Queen of Pakistani industry Mehwish Hayat is a no brainer when it comes to looking for a brand ambassador. After she was awarded Tamgha-e-Imtiaz, a highly prestigious civil award, many brands were quick to seek endorsement from her. So, when talking about a candidate among Pakistani Celebrities, there is no better than her. She has been active in the Pakistani industry for quite some time, and her latest work has gained much praise. She has appeared alongside Fahad Mustafa in "Actor in Law" and "Load Wedding". Plus, her work with Humayun Saeed on various occasions has been the talk of the town.
Mehwish Hayat is the brand ambassador for Tecno Mobiles after she appeared in the launch campaign of Techno Camon 15 just recently.
#3 Danish Taimoor and Ayeza Khan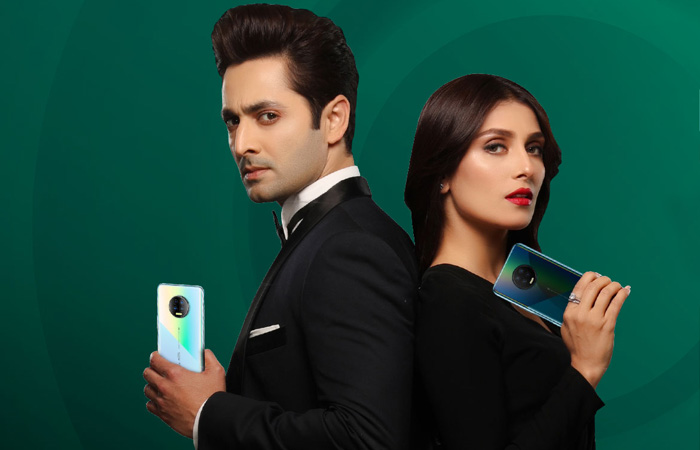 Danish Taimoor and Ayeza Khan are one of the most famous couples in the industry today. Where Danish is trying to transition from small to the big screen. Ayeza Khan has been giving sensational hits like "Meray Pass Tum Ho". Combine, both of them have endorsed brands like OLX and Lifebuoy. Whereas, Ayeza Khan was also the brand ambassador for Al-Karam fabrics. As a couple, they are probably the best fit for any mobile brand, and Infinix was quick to grasp that as both of them were taken as the brand ambassadors for Infinix Note 7.
Both of them have a bright future in the industry and they are going to have a dozen more endorsements waiting for them. Ayeza Khan is already a household name due to us seeing her every day in the Lifebuoy commercial.
#4 Shaharyar Munawar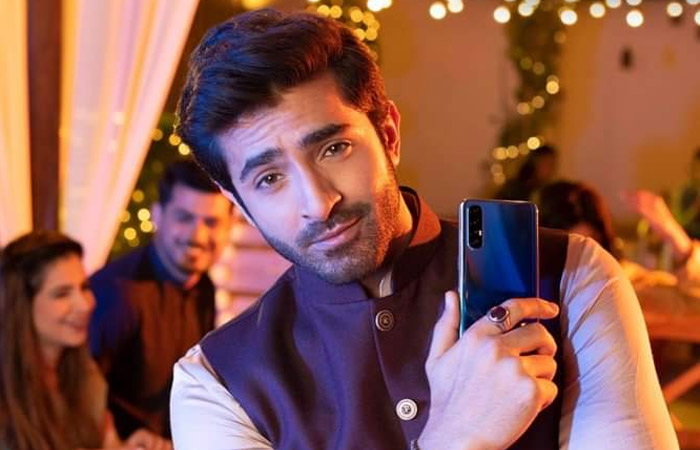 A versatile actor, a heartthrob, a humble man, Shahyar Munawar is like a complete package and stands among the top Pakistani Celebrities. He may not have done some sensational hit on the small screen, but his career on the big screen is going great. He has a fabulous presence on camera and often seems natural in his acting. His presence keeps attracting major mobile brands towards him as he has done endorsements for Oppo Reno 2 and Oppo Reno 3 as their brand ambassador. More recently, the launch of the new Oppor Reno 3 was done in his own house, due to COVID-19 outbreak.
Moreover, he was also the brand ambassador for Huawei in the past and we believe every major brand has him on their list all the time.
#5 Iqra Aziz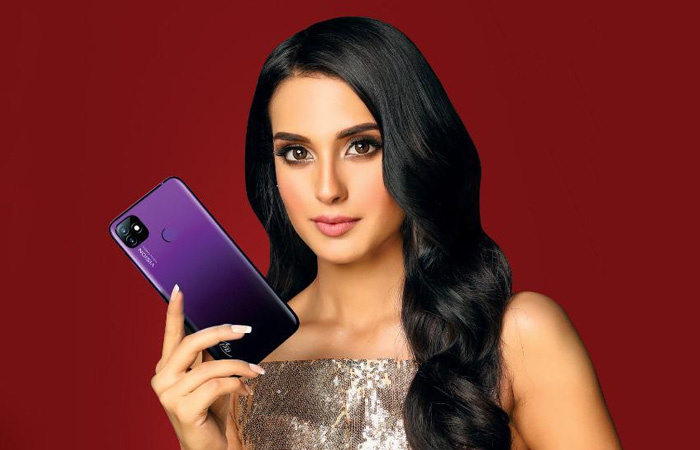 The All-in-One package Iqra Aziz appears to be sweet and kind, yet her acting in "Jhooti" is equally menacing. She has stacked up some serious hits in the past years like "Suno Chanda" and "Ranjha". Moreover, her marriage with Yasir Hussain also got attention from the entire country. No wonder she is the new Brand Ambassador for Al-Karam after Ayeza Khan. She has phenomenal acting skills, which are earning her a place with some of the greatest female actors in the industry today. Oppo, as usual, was quick to get some brand endorsements from her for a short time in their launch events.
Just recently, she has been hired by a Chinese brand, itel, a sister concern of Tecno and Infinix. She is to appear promoting their upcoming phone, itel Vision 1 Plus.
In some way, the Vivo V19 duo-Ambassadors do remind us of Iqra Aziz and Yasir Hussain. Who knows maybe they can be seen together endorsing the next mobile brand. We are sure that Iqra Aziz definitely fits the bill to be on the radar of many mobile companies. But Yasir Hussain is rarely seen endorsing any mainstream mobiles.
#6 Humayun Saeed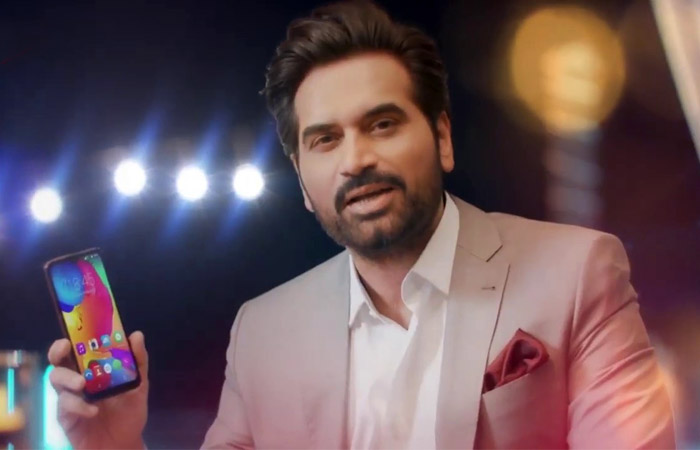 If there is one thing Humanyun Saeed is good at, that is giving out massive hits. He is probably one of the biggest names in the industry today, and his hard work backs these claims. Humayun Saeed is good on the big screen with hits like "Main Hoon Shahid Afridi", "Jawaani Phir Nahi Ani", " Bin Roye" and "Punjab Nahi Jaungi". But on the small screen, he makes a bigger impact with serials like "Meray Pass Tum Ho" and "Dil Lagi". We even see him every day in the new Cola Next commercials.
So without a doubt, there may be no one better than him to endorse a mobile brand. If Humayun Saeed says to choose something, then people will definitely go for it. Moreover, Humayun Saeed is the brand ambassador for itel mobiles. So "Danish" may skyrocket another stock market soon.
#7 Mikaal Zulfiqar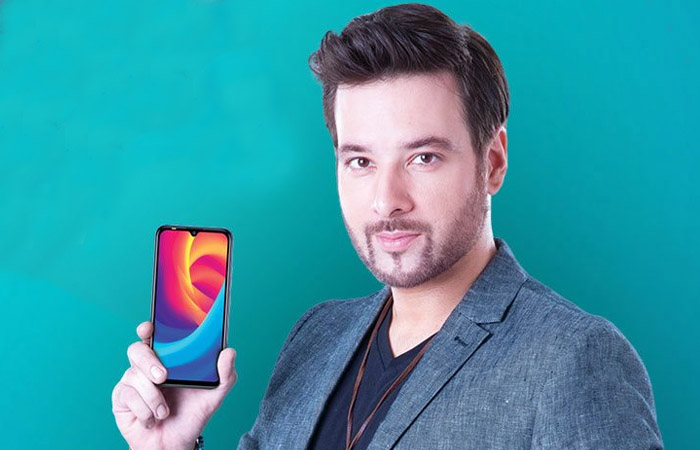 The King of Pakistani Celebrities, especially in the commercials category, Mikaal Zulfiqar, is the go-to guy to be the face of any brand. His strong yet elegant appearance is perfect for any brand, and he gets a dozen contracts every year. His work mostly revolves around fashion and clothing, as this suits his style. But now and then, he does endorse other brands as well. He has endorsed tech brands like Ufone and Qmobile in the past, and he is often seen endorsing Tecno mobiles. So he would fit the bill to be the new brand ambassador for any significant brand given he has the time to work for any other brand. As we mentioned, Mikaal Zulfiqar is a super busy Actor/Model.
Also Checkout: Black Shark 3 Pro, Gaming Mobile Phone
#8 Hania Amir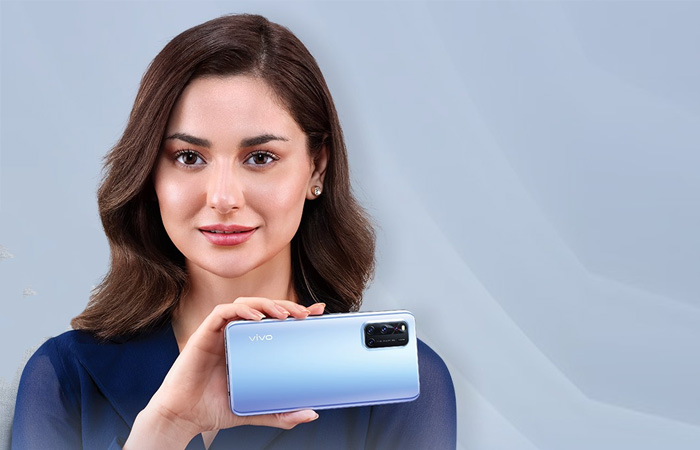 Another heartthrob among the Pakistani Celebrities, Hania Amir, launched into fame fairly quickly. Even though she had a supporting part in her first movie, "Jaanan" brand just could not stay away from her. Although she places a particular focus on endorsing clothing brands, we think it is about time she jumps to the Mobile industry as a full-time brand Ambassador. She has endorsed Huawei Y7 Prime in the past, so there is an experience in her resume. Although her pair goes well with Asim Azhar, regardless, she looks just as great with any other actor.
To appeal to the younger audience, Vivo V19 has taken her up as their new brand ambassador, along with Fahad Mustafa. An Unusual pair but two top celebrities none the less. Fahad, as a veteran actor, will appeal to the mature audience, whereas the younger generation will find it easy to connect to Hania Amir.