vivo has launched its brand new operating system skin for Android devices that it has named OriginOS.
vivo launched the new OS layer at the 2020 Developer Conference held at Shenzhen World Exhibition & Convention Center in China.
OriginOS is a significant upgrade from the existing FuntouchOS that will be replaced step by step in the coming months starting from 2021. A roadmap for the OS update has been released for devices in China, but a global schedule for the same is yet to be announced by the vivo.
The new OS layer carries a three-pronged approach; design, smoothness, and convenience, majorly inspired by a sliding puzzle game Huarong Road.
The Klotski Grid on the home screen gives a new look based on another famous puzzle game featuring square and rectangular widgets that can be rearranged as per the user's preference even if the widgets are of mismatched sizes. The home screen gives a cleaner and bold look.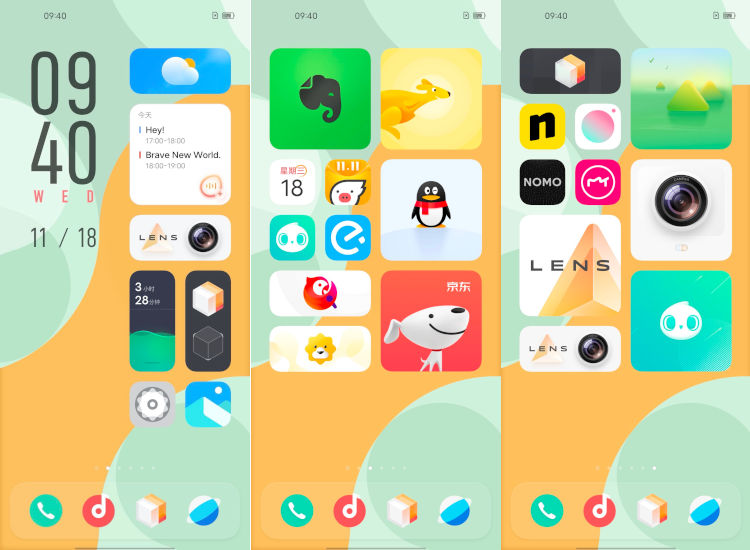 On OriginOS, Nano Alerts is an amazing way to reveal further information such as weather info, flight details, etc., right on the home screen. The alerts are updated in the background and show information in the shape of tiny popup widgets. Even on the lock screen, you can see the Nano Alerts on Always-on Displays.
Live Wallpapers are in trend on almost every OS layer in 2020, and Vivo has also made it a part of its new OS layer. The uniqueness vivo provides is the ability to show the real situation as your wallpaper. For example, it can accurately mimic the local weather outside and display it on your home screen, including the clouds' density and size and the wind speed.
Multi-Turbo 5.0 and Enhanced Memory Fusion Technology 1.0 better optimize the memory allocation to the OS and the apps. The apps and OS itself will need less RAM to initiate the process, in turn, making available more resources at hands. The process also predicts which next app the user is about to open; hence, it preloads the same for a quicker response.
At the conference, Shi Yujian, Senior Vice-President at vivo, said the company is retracing its roots to focus on core user needs as its strategic approach for the future. He laid out a three-pronged approach, centering around products and services that appeal to consumers. This collaborative ecosystem fosters mutual benefits with developers and ultimately becoming the bridge between users and the digital world.
In recent years, vivo has comprehensively served different consumer groups through a complete product line layout. With diversified products, including smartphones, smartwatches, and wireless earphones, vivo has enhanced its offerings amid consumers' evolving needs. vivo has also worked with TV, PC, and vehicle brands to provide a holistic multi-screen interactive experience for users.
Going forward, vivo will continue to develop AR glasses and other additional intelligent devices to complement user experiences, addressing all aspects of their daily needs.