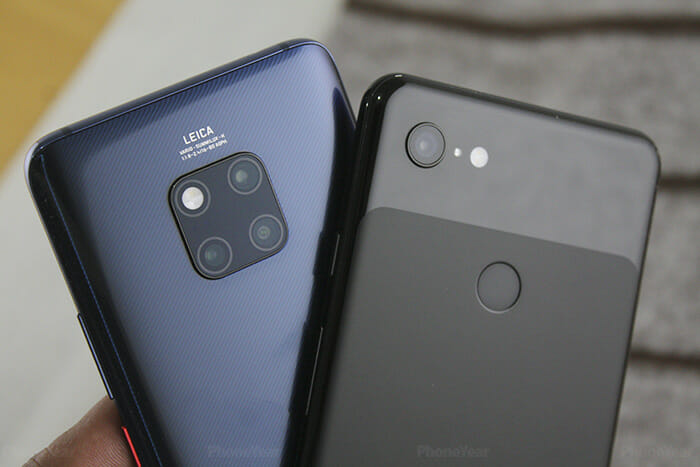 2018 will go down in history as the year in which we made some of the most exciting proceedings in smartphone tech. It gave us some of the most popular phones to talk about.
Major tech trends that prevailed 2018 were the triple camera and the all screen madness that went on to give us some of the most beautiful and uniquely designed phones like the Oppo Find X, which also made it to the smartphones with the highest screen to body ratio.
It's 2019 now and the pundits are already professing about the trends that will remain overwhelming during the whole year. After thorough research, our team weighed in some of the most interesting smartphone trends that could become the new normal in 2019. Here are the expected smartphone trends of 2019.
Multiple cameras, 3D cameras, Higher Megapixels
While some phones have already excelled the art of photography, they are far from being perfect as smartphone photography is still a vast land to explore which is why we see new improvements being made every year. Last year it was the triple camera trend that started with the P20 Pro. This year smartphones may possess more than 3 cameras, as Samsung has already launched the world's first phone with 4 cameras.
For starters, LG has already been working on a phone with 16 rear cameras while Nokia 9 is also rumored to release soon with its five-camera setup. Other than multiple cameras, you can also expect to see much more advanced 3D cameras in smartphones. A most recent example of such phone is the Oppo R17 Pro, that comes with a 3D ToF camera.
Besides this, a race for more megapixel cameras is already on with Honor V20 being the first phone to cater a 48MP camera onboard so you can safely expect the manufacturers to follow the suit.
AI Dominance
AI has been worked on for a very long time and has assisted in smartphones in computational photography and resource allocation. Pixel 3XL is the "living example" of that. Google has tweaked the device with some of the most impressive AI tricks we have ever seen, which have also placed it on the top of best camera phones 2018.
Besides that, the AI also operated the virtual assistant but in 2019 the Artificial Intelligence will work beyond the photography and virtual assistance and will also cover the content of smartphones and other smart devices as well and will shape the interaction in real time.
Punch-Hole Cameras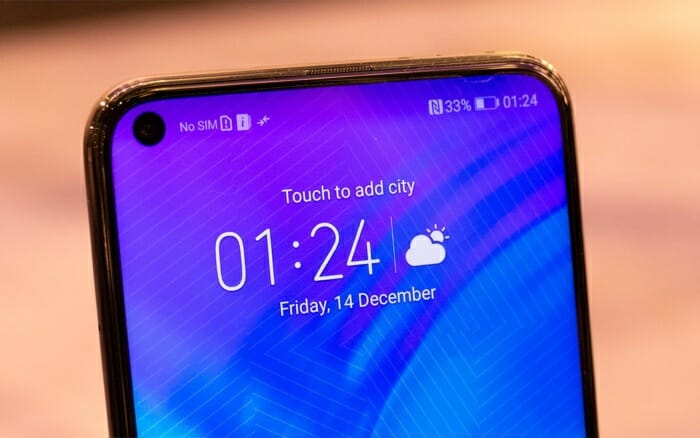 It all started with the cat fight between Huawei and Samsung to release the first phone with a camera cut out in the screen. Samsung won with its A8s smartphone launching first than the Huawei's Nova 4 launching almost a week later.
However, that's not the end. Though this trend may be the death of notch, it's equally irritating like the notch, maybe more. Nonetheless, with so many major manufacturers following the fad, we suspect that this will not go away before it engulfs the whole smartphone industry.
Foldable Phones
After Samsung showed off its prototype of the foldable phone, you must have a pretty good idea that Samsung is not the only one. Other brands like Huawei, Oppo, Motorola are also jumping on the bandwagon and have already patented their designs of foldable phones.
Moreover, Huawei has already announced to launch a foldable phone in summer 2019, way before Samsung. This tug of war between the manufacturers will definitely come to an end in 2019 and we think we will finally be able to see a foldable device.
Blazing Fast 5G
Smartphones manufacturers are already working on 5G enabled phones in 2019. There are primarily two types of upgrades in 5G networks including the higher speeds and latency. 5G will theoraticelly provide 10gbps speed, if it is fully optimised. This basically means you'll be able to accomplish tasks in no time.
Such high speed 5G will also rule out the need of laying down the more expensive optical fibre cable. You may be thinking what is latency or how will reduction of latency help?
Well, latency is the delay of exchange of information, which will virtually come to zero with 5G inception and in turn, will not only help in smartphone technology but also in other fields like self-driving vehicles and Internet of Things products.