It is always annoying when someone else intrudes into your private space and start checking your WhatsApp messages without your consent. 
It happens quite frequently, and there are people who don't realize privacy ethics. There might be situations where fingerprint lock is a must for keeping your chat safe from privy eyes.
WhatsApp has added fingerprint lock in its latest beta version that allows users to keep it safe and only unlock the app when your finger is scanned, wabetainfo revealed.
You must have the version 2.19.221 Android beta of WhatsApp for the feature to show on your screen.
At this moment, the fingerprint lock feature has reached its maximum limit of beta testers, however, later, if you can't see the feature, it is highly likely you need to reinstall the WhatsApp. Make sure your device has the support for fingerprint scanning; otherwise, the options will not appear because the new security feature uses the Android biometric authentication APIs.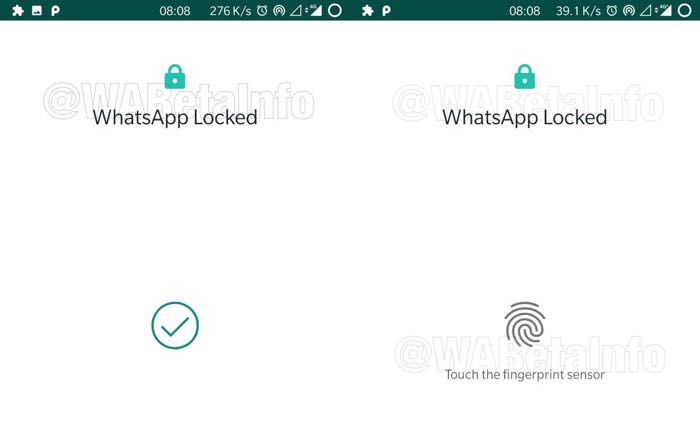 The company has also ensured that your fingerprint data won't be sent to WhatsApp servers since it uses the native Android mechanism for its service.
For enabling the feature, go to, WhatsApp Settings > Account > Privacy: and find "Fingerprint lock." Activate the "Unlock with fingerprint."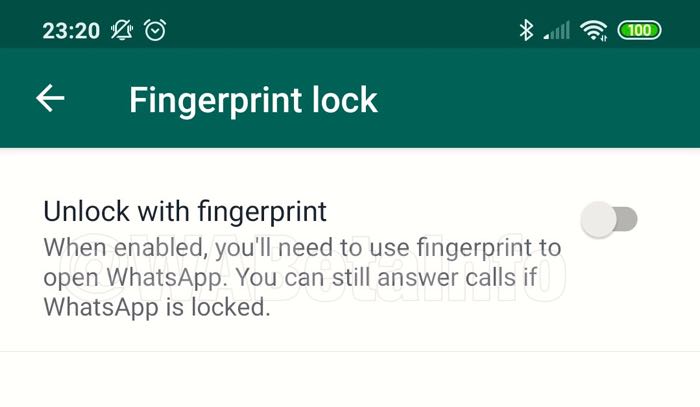 After activating the feature, you can choose from how long it should take to lock the messenger; the choices are "immediately," "After 1 minute", "After 30 minutes". Immediately will lock the app right away, and it will always require your fingerprint impression to open the app. It may be annoying, but it is the best option if you care about your privacy a lot.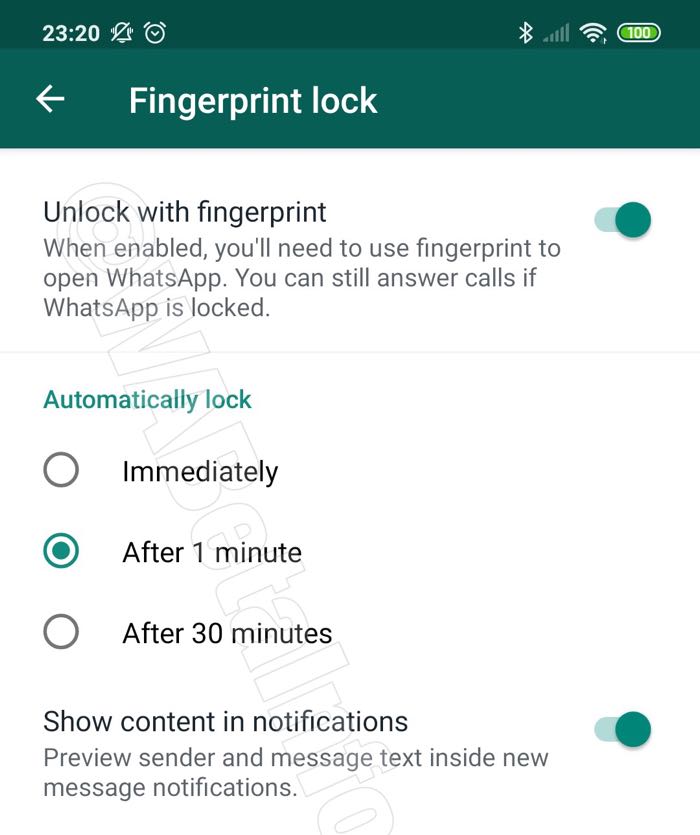 Even if you activate the feature, you can still reply to the landing messages from the notification area and answer the WhatsApp calls since the fingerprint lock feature only work when you open the app.
To get rid of this issue, there is an option in the newer version, "Show content in notifications" that solves the problem. It shows/hides the WhatsApp notification when the fingerprint feature is active.
WhatsApp introduced the fingerprint lock feature for iOS back in February, and now it is going to make it available for Android users after the beta test has been completed.
Source: 1