Many of us have had the horrible experience of accidentally uninstalling the Play Store from our device, or even if the app is not working and you need a fresh install, you have to do it manually. Here is all you want to know about how to install Google Play Store manually on your Android phone.
However, it's not always about updating or re-installing the app. Some of the Chinese phones do not come with Google services out of the box so you have to install Google Play Store.
How to Check your Google Play Store version
Before rushing to download and install Google Play Store from the internet, you should first check the version that you are using on your phone. Here is how you can do it
Go to Settings, then Apps
Find Google Play and tap it
Just underneath the app name, you can see the version of the app written down. Note that you'll have to download an install the latest version.
How to Install Google Play Store?
If you are an avid Android user, you may already know that the simplest method to install Google Play Store is to search for the apk file on the internet and install it as a third party app. However, if you are unaware of the nitty-gritty, here is what you got to do.
Head to Settings and find Security and Privacy, scroll down until you find Install Apps from External Sources, and find your mobile browser, for example, Google Chrome.
Tap on it and allow installation from external sources. You can also disable this after you are done with installation.
Once you have enabled this option, open Google Chrome and go to this link to find and install Google Play store latest version.
 All versions of the Google Play Store available for download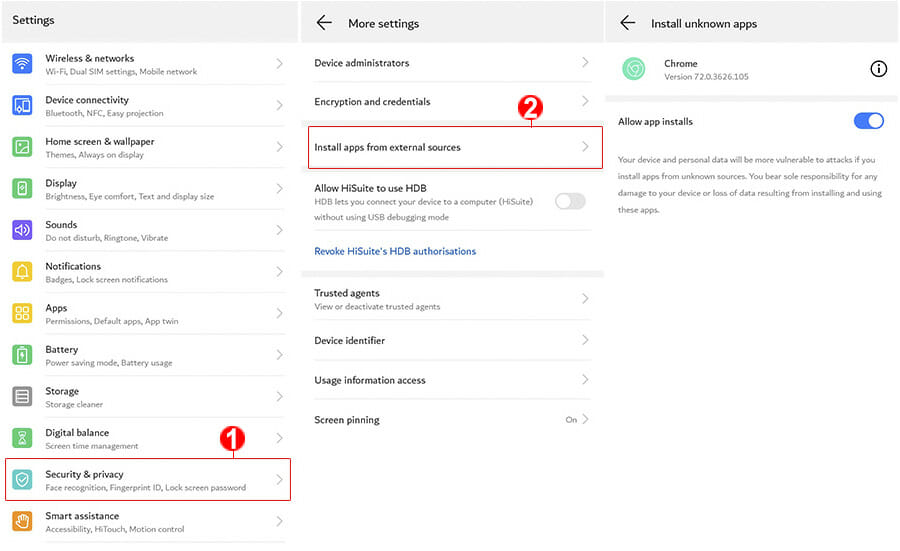 Tap on your desired version and download the file.
Once downloaded, open the file to install. (You may get a warning like "this type of file can harm your device". Ignore the warning, grant all the permissions that it asks for, and press ok to install Google Play store on your Android device.