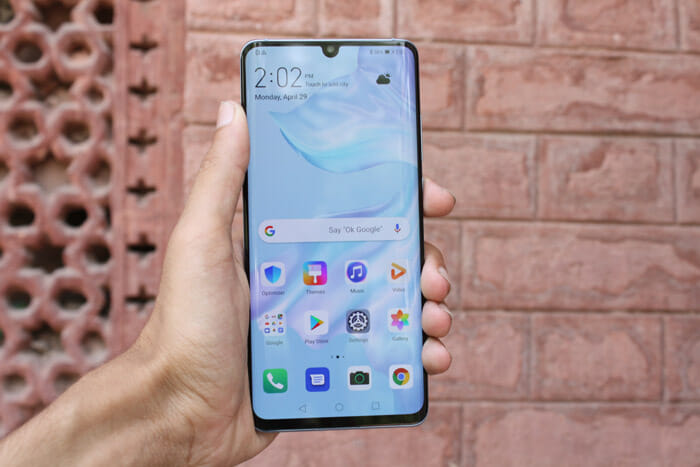 Huawei, the second largest smartphone maker by shipment volume is facing one of the biggest crisis in its tech history as it is going to toe-to-toe with the US government for its survival.
President Trump has blacklisted Huawei to do business with the US companies meaning no organization can sell or provide any products created in the US to the Chinese company.
This weekend, following the policy changes by the Trump's administration, Google had to sever business ties with Huawei where the Chinese company has lost the Android license for its smartphones, causing chaos for millions of Huawei users across the world.
Recently, the U.S government has put some of the restrictions of the policy on hold, providing a 90-day lifeline for Huawei to work alongside Google to provide support for its "existing" smartphone users. The blacklisting of Huawei also hurt Honor smartphones as the latter is the sub-group of the Chinese smartphone giant.
So amid this ongoing brutal trade war, should you buy Huawei or Honor smartphones? The short answer is to "wait" for the storm to settle, here's why:
RIP to System Updates
One of the biggest hit for the existing Huawei devices is that it will no longer receive official Android updates including any new OS features, different Google services, and monthly security patches after 19th August.
This means that Huawei will have to build version updates from the Android Open Source Project (AOSP) instead of receiving the updates directly from Google which will result in longer timelines for the system updates for Honor and Huawei devices.
Google has confirmed that the current Huawei and Honor phones can still have access to the Play Store, which means that other Google related apps like YouTube, Maps, Gmail, etc. can continue to work on the smartphones but can they really provide optimum performance with the absence of system updates?
Uncertain Lifespan of Devices
There are too many unknown factors related to Huawei and Honor phones at the moment which may jeopardize the lifespan of the Huawei or Honor smartphones. If the issue lasts even after the 90 days deadline, there is no guarantee that the smartphones will work on an optimum level in the hands of the users.
The monthly security patches keep your phone secure and the Android updates help to provide new cutting-edge features to the users
In their absence, Huawei and Honor users will be left out in the cold among the major smartphone industry as they will be the only ones who cannot have access to them.
With Google pulling the plug, the Android-less smartphones might become an emptied shell of the past glory and since there is no way to confirm another outcome, it is better to wait out the worst.
Android Q; a Lost Dream
The Chinese firm recently revealed the list of eligible Huawei and Honor smartphones which were due to get the EMUI 10 based on Android Q soon after its official launch in fall this year but sadly, it has become a lost dream for the company.
While some restrictions have been relaxed until August, it still cannot provide the upcoming Android Q OS for its existing and upcoming smartphones in 2019 which will put it at a major disadvantage in the smartphone world.
Apart from Apple, all the mobile phone makers depend on Android for their device's operating system and people have come to expect a certain degree of luxury and quality with it as well. Huawei's inability to provide it will be a frustrating feat for the new and existing users and thus, again, waiting will be a sensible choice instead of buying a new phone.
Plan B Doesn't Come with Guarantees
Huawei's CEO, Richard Yu while talking to a German newspaper in March this year confirmed that it is working on a Plan B in case it lost access to Google's operating system. It is reportedly testing a new operating system called "Hongmeng" for Huawei and Honor smartphones that can save millions of its smartphone users across the globe.
The preparations for rainy days seemingly are paying off for the tech company to counter the raising questions of what's next for Huawei but it cannot help to ease the restless minds of the people who already use Huawei or Honor phones or the ones that are looking forward to buying their new devices.
Let's suppose, after 90 days Huawei has said adieu to Android for good and has introduced its own operating system, there is no way that the beta testing and user feedback, the company can provide the smooth sailing experience offered by Google.
It took the Chinese firm a couple of years to perfect its EMUI skin for its users and we cannot be sure that the company can get the OS running smoothly right of the bat.
At the same time, the future Honor and Huawei users will not be able to side-load APKs for Google services as the company prohibits CTS-unverified devices from running its apps. This means that all your favorite apps like Gmail, YouTube, Map, Play store, Chrome, etc. will not be available in the future.
Android is more than just an OS, it's an Ecosystem
Google's Android is not just an operating system, but instead, it is an ecosystem that binds together all the necessities of the smartphones users and provides them inside a small brick-like gadget. With just a single Gmail ID, you can sync together with your photos, documents, games, calendar, and tons of other mobile apps while keeping your device secure and away from prying eyes.
Even if Huawei inserts a new OS into the equation, the Android users who are used to the luxury of Google services will have to readapt to whatever alternative Huawei will cook up for its users and will have to live without the luxury that they have become accustomed to.
All the apps like Netflix that work with our Gmail accounts will be lost to us and we will have to rely on Huawei's App Gallery which until now has failed to stand beside Google's Play store. It features a limited set of mobile apps which exclude many big and small applications that attract different kinds of smartphone users.
Lack of Software Expertise
Huawei's Kirin chipset and the camera setup build in partnership with Leica proves its hardware prowess but when it comes to software, it still has to fall behind the likes of Google who have perfected the craft over the years. EMUI is one of the best skins in the market but that has been made possible by years of customer feedback which provided an insight into their preferences.
Google, unfortunately for Huawei, owing to the access to billions of search queries and the user responses have an ocean of data to sift through and see what people are asking from the mobile phones. While testing the Huawei P30 Pro's camera, we saw a bit complex camera interface of the company while the rest of the features like Digital balance, security, and privacy options, etc. are just slightly furnished model from the Android's initial offering.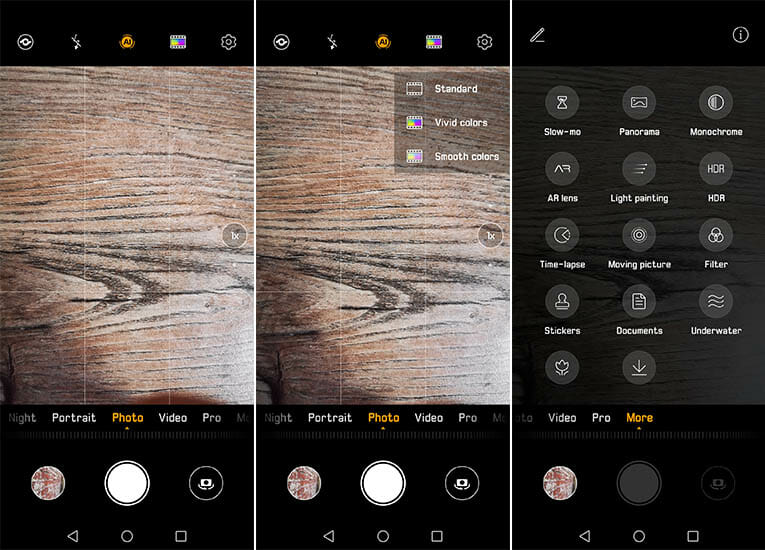 Thus, it would not be wrong to say that in order to provide the best OS to users, the company will have to travel on a long thorny part which may damage the new and existing Huawei users' whole smartphone experience.
In the end, we can easily conclude that it will be wiser to wait three months before making any buying decision regarding Huawei and Honor phones.
Don't get us wrong, many Honor and Huawei devices have made a huge space in our tech-abiding hearts like Honor 10, Huawei P30 Pro, Huawei Mate 20, etc. but it is not advisable to spend a good chunk of money without a certain future.