The mobile gaming industry is rapidly taking over the world and no smartphone maker has been left unaffected in the wake of its popularity. While many mobile phone brands like Xiaomi, Razer, etc. are making phone suited to gamers' needs, other companies like OPPO are trying to enhance the gaming experience through their software.
To facilitate the mobile gaming experience on OPPO phones, the Chinese smartphone maker has introduced Dual WiFi and Game Color Plus for its custom-made Android skin, ColorOS 6.
The company showcased the two new features at Chinajoy 2019 and gave the demonstration on its recently launched OPPO Reno smartphone.
Dual WiFi
OPPO's Dual WiFi technology allows its devices to connect with two different wireless networks at the same time to double the network speed.
The technology will permit smartphone users to send and receive data independently and switch between the two connections in case either network drops while you are in the middle of your gaming session.
According to the company, this feature can increase the game speed by 322% and video streaming speed can be increased by 296% on a 20Mbps connection.
Game Color Plus
Game Color Plus is an augmented imaging technology created through a technical collaboration between Qualcomm and OPPO. The new feature aims to improve the image quality of mobile games and will allow high-quality visuals optimized for OPPO devices while ensuring low battery consumption.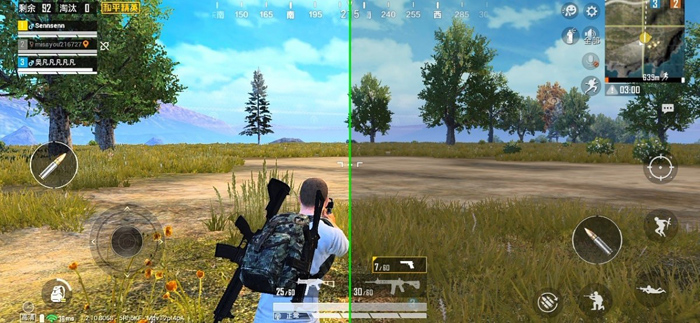 The new feature is powered by Qualcomm Snapdragon Elite Gaming and self-adaptive technology which boosts the details, color saturation and contrast of the scenes within a mobile game.
The company has not yet revealed when or which OPPO phones will be the first to get these two features. Since the Game Color Plus technology is not centered around OPPO, we can expect to see it in other smartphones bearing Qualcomm's chipsets.