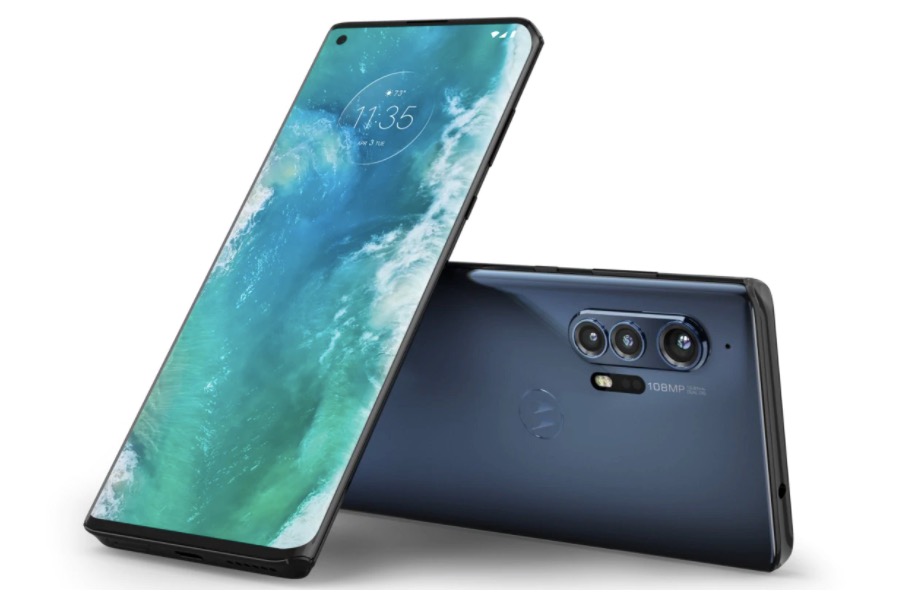 After three years of silence and no flagship phones to support its name, Motorola has finally unleashed Motorola Edge+. This new device is designed to compete with other juggernauts like Samsung and the rapid rising Oppo. Half a decade ago, Motorola was among some of the biggest mobile brands, but along the way, they fell short. So, this attempt to take the spotlight has piqued the interest of many tech enthusiasts. Therefore, without further "ado," let's look at the new Motorola Edge+.
Motorola Edge+ Specs
Display: 6.7 inch
OS: Android 11
Chipset: Qualcomm Snapdragon 865
RAM/ROM: 12Gb
Camera (front): 25 MP
Camera (rear): 108MP+16MP+8MP
Battery: 5000 mAh
Right of the bat, it is clear that a 6.7-inch display is by far the biggest offered by Motorola till now. So, they are taking to the high grounds here. Along with that, they have taken the "edge display" to a whole new level compared to the "waterfall design" used by Oppo and Vivo. Here. Although the edge display has been around for a while, Motorola dramatically improves on this technology by making it a prominent feature.
The edge curves at about 90 degrees along the sides add a new feature to it. The edges light up for notification and alarms, plus it shows the battery life when plugged to the charger. The extra space available due to a bigger display allows for some swipe gestures for interaction. It is 5G enabled with mmWaves radios, but the phone is not available in an unlocked state, it is Verizon exclusive in the US. The customers can acquire all this ingenuity for $999, which is admirable for a device of such caliber.
Motorola phones aren't famous for good cameras, but this time, the camera appears to be another area in the Edge+. It features a 108MP huge primary sensor that can capture 27MP photos by default. There is an 8MP telephoto lens that offers optical image stabilization (OIS) with a promising 3x optical zoom. Moreover, Edge+ has a 16MP ultra-wide lens with a macro close-up feature to take in-depth detailed shots and time of flight 3D sensor. For selfies, Motorola has put a 25MP HDR camera on the front.
The specs look promising enough to make their mark on the industry, but is releasing one flagship enough?
Late to the Party
Where other brands like Oppo, Samsung, and Huawei are launching competitive devices every few months, stepping in with one flagship mobile in 3 years is just not enough to take the helm gain. Many people have even forgotten Motorola as one of the top tier brands. Of course, they remember that going back half a decade or probably more Motorola was one of the biggest brands along with BlackBerry. But that glory period is long gone, so jumping in now is admirable, yet it will not be able to make a steady impact. To take back their former status, the company needs to do better than Motorola Edge+.
They need to ready a good supply of quality phones that can compete with the reigning ones. Along with that, they need to increase their R&D departments to come up with pioneering technology as some of the top brands today are introducing amazing innovations into the mobile industry.
But if they are serious about making it big, then this might be a good opportunity. COVID-19 is slowing down the progress and development of mobile devices. This will provide Motorola with ample time to do some significant research. If they use this time properly, they might just be able to make a comeback. Speaking of which, this may only serve as a perfect George Foreman kind of story. A former champion is returning to take the belt once again.