Tiktok is nothing less than an addiction, perhaps more than what Instagram or any other mobile app can do. The short-form mobile video is getting popular immensely in countries like Pakistan, where Tiktok celebrities are not less popular than local media celebrities now, and this is what persuading thousands more to come on board.
However, apart from its addictive nature, Tiktok is equally helpful for content creators who can show their unique skills to the whole world and create their own subscriber base.
With greater goods, there are some associated problems. People spend hours and hours on the mobile app without realizing the fact that it is damaging their social relations and at the same time they have less productive hours at their disposal.
And just like other social networking apps have introduced the features to limit the usage, Tiktok has a somewhat similar option. The users can also, for now, make use of digital well-being feature to limit their daily usage.
The mobile app has this feature, that, when activated will remind you after a specific time to end using the app. This is very handy, particularly for the kids whose parents are concerned about their time management that has a toll on their studies. The time can be set up from the Privacy and Setting area, which is also explained in the images below.
Click 'me' at the bottom right corner of the app
On your profile page, click on the three dots at the top right corner
In the 'Privacy and Settings' tap on the 'Digital wellbeing.'
Turn on the 'Screen Time Management'
Setup time as per your requirement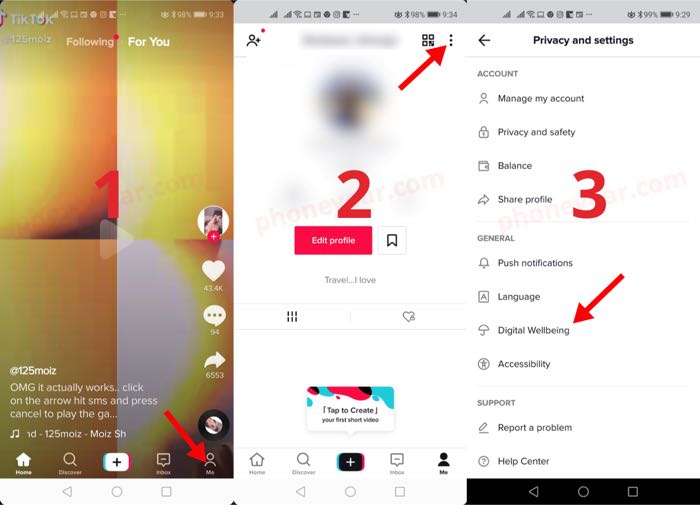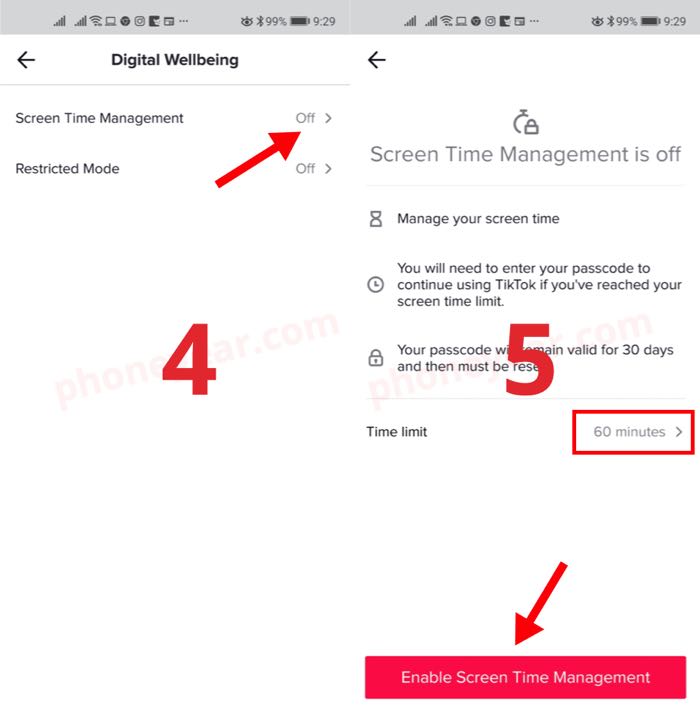 Image source: Engadget