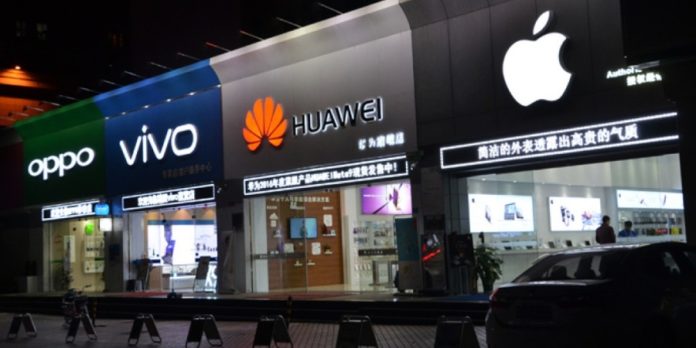 Chinese smartphone industry continues to face a rough time at the hands of the COVID-19 pandemic. Recent statistics from Counterpoint Research reveal that the industry has faced a dip of 22% in the first quarter after the outbreak. Bigger brands like Apple and Xiaomi have resorted to shut down their stores and halt the supply chain.
Xiaomi remains the most hit brand among the top 5 with 35% dent Counterpoint report suggests. Apple's iPhones observed a 1% dip in the sale, whereas Huawei Technologies turned out to be the only Chinese smartphone maker to grow 6% in the first three months in comparison to the same period last year. It sold 28.7 million units during the period that are more than what Vivo and Oppo sold together.
Huawei that has recently settled a licensing deal with US-based company InterDigital still faces restrictions on many fronts ever since the US government had put it in the trade blacklist in May last year.
The downfall is the continuation of the trend from the month of February when the global smartphone industry experienced the biggest blow of 38% due to the coronavirus outbreak. Whereas, the Chinese smartphone market declined by 35% in the same month due to limited online and offline sales activity.
However, the industry analysts seem a little relieved for facing a decline lesser than the expected forecast, primarily due to the e-commerce players like Alibaba that helped considerably in the first quarter of 2020. E-commerce stores in China accounted for more than 50% smartphone sales in the first quarter that was recorded as 30% a year earlier in the same period.
Huawei also contributed considerably to lessen the impact through its performance with the 5G devices in the local market. Its market share rose from 29%, in the same quarter previous year, to 39% in the current quarter, owing to its vast range of products from entry-level to high end. Huawei Mate 30 Pro 5G, Mate 30 5G, Honor 9X, and Nova 6 5G were the top-selling models in the first quarter of the on-going year.
Xiaomi, on the other hand, has come down to 9% market share in the first quarter from 11% in the previous year's quarter. However, the company is committed to rolling out at least ten 5G devices in 2020 as per schedule.
Source: Bloomberg, Fortune