In the last few years, battery capacity and performance have become crucial aspects of a smartphone so much so that most of the users are relying on this information to make their buying decision. With most of our lives revolving around this small rectangular-shaped, it is quite understandable that people want big battery phones that can provide constant support for not just a single day but beyond that. And what if a phone can also be used as your power bank to charge your other devices? At least when you are traveling and don't want to carry a hefty power bank with you.
This doesn't end here, the rising craze of mobile gaming, people just want their phones to hold enough power for them to comfortably submerge into their passion without sitting around a power outlet.
The smartphone tech has come a long way in the last few years where we can see some phones like Doogee S88 Pro carrying a 10,000mAh battery. Whereas, many renowned international brands have also introduced phones with 7000mAh battery as well. But interestingly, big battery phones more often than not lie in the entry-level or lower mid-range price segment as users here add more value to the overall battery life of the phone whereas a more high-end smartphone usually focuses on its slim built and thinness which would be compromised if the company will add a bigger battery.
Currently, many upper midrange and flagship phones have started to carry more than 4000mAh battery and we can hope that the manufacturer will figure out how to add a 5000mAh battery capacity or more in the near future. So, as of right now to help you in your quest to find a phone with a large battery capacity, we'll be providing you a list of big battery phones of 2020 that carry more than 5000mAh battery. We would like you to note that many Chinese domestic brands like Dooggee, Oukitel, etc. have been excluded from the list and we've only included the mainstream international brands that are easily accessible around the world.
So let's start with the top five big battery phones and then you can find the rest of the devices in the table at the end:
1) Samsung Galaxy M51
Samsung, a company that started to play it safe in the battery department after the burning catastrophe of the Galaxy Note 7 has finally given in to the latest trend and we can see many new big battery phones especially in the company's new additions in its growing M series. But out of all the devices, what surprised us the most was the new Samsung Galaxy M51 which comes with a humungous 7000mAh battery which is a first for one of the popular international brands. It looks like Samsung is done playing catch-up with the Chinese smartphone giants and is willing to take more risks with its new smartphone.
Other features of the device include 6.7 inches of screen with 1080 x 2340 pixels of screen resolution, Qualcomm SDM730 Snapdragon 730 chipset, 6GB RAM, 128GB of internal storage, and a quad-camera setup at the back.
2) Asus ROG Phone 3
Asus ROG Phone 3 is one of the most powerful gaming phones in the market that comes with a whopping 6000mAh battery. Though some of you may have not heard of it in your everyday conversations, this brand is made up of devices that serve to satisfy the desires of hardcore mobile gamers. The smartphone comes with multiple passive power-saving mechanisms which include different custom battery modes and an exclusive hibernate function which all together work to prolong the battery life of Asus ROG Phone 3.
Other features of the smartphone include 6.59 inches of display with 1080 x 2340 pixels of screen resolution, 16GB RAM (8GB and 12GB RAM variant are also available), 512GB of storage, Qualcomm SM8250 Snapdragon 865+ chipset, and a triple camera setup at the back.
3) Realme C12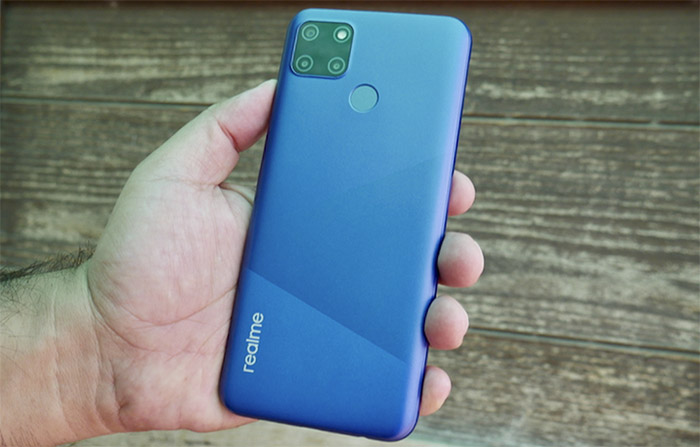 This year Realme managed to stand out from the crowd with its new Realme C12 smartphone which offers a massive 6000mAh battery in an entry-level smartphone. We have tested the smartphone's battery life ourselves for our detailed review and we were stunned to see it last for 23 hours in our video loop test where we play videos back to back until the phone fully drains out. If you want to know more about this phone's battery you can click this link to see the video of its detailed battery tests.
In Realme C12, apart from the big battery, you'll also get to see 6.5 inches of display with 720 x 1560 pixels of screen resolution, MediaTek Helio G35 chipset, 3GB RAM, 32GB of storage, and three rear cameras for photography.
4) TECNO Pouvoir 4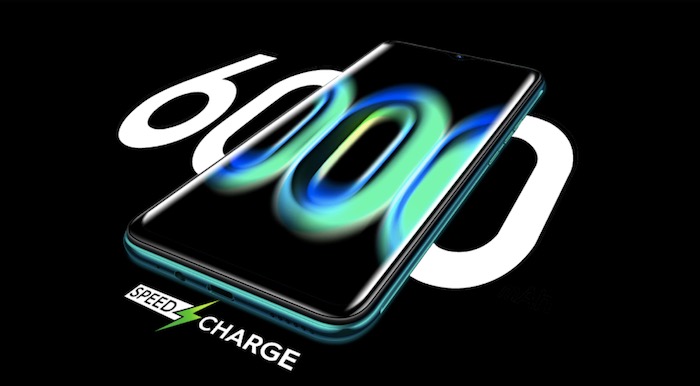 TECNO Pouvoir 4 is another entry-level smartphone that comes with a 6000mAh battery capacity making it worthy to be a part of our list of big battery phones of 2020. We had the chance to test out this device ourselves earlier this year and we're glad to inform you that it offers a very good battery life to users. In our video loop test, it lasted for 14 hours and 38 minutes which quite close to what the company has claimed about the phone's battery. Though the playback time is nothing close to Realme C12, it is still worthy of recognition if we consider other entry-level phones in the market.
TECNO Pouvoir 4 also comes with a large 7 inches of screen with 720 x 1640 pixels of screen resolution, Mediatek 6761 Helio A22 chipset, 6GB RAM (3GB RAM variant is also available), 128GB of storage, and four rear cameras to capture your special moments.
5) Infinix Smart 4 Plus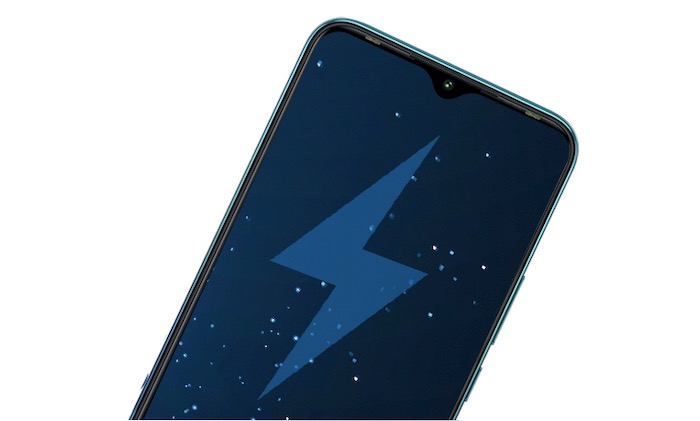 Our fifth device on the list of big battery phones is none other than Infinix Smart 4 Plus, another entry-level smartphone that comes with a massive 6000mAh battery. The smartphone brand has slowly made a name of itself in the budget smartphone category and is now working to become a reliable name in the market. Here, we would like to warn you that you may not find this variant in all smartphone markets across the globe.
Some other features of the smartphone include a large 6.82-inch display with 720 x 1640 pixels of screen resolution, MediaTek Helio A25 chipset, 3GB RAM, 32GB of internal storage, and a dual rear camera setup for taking photos.